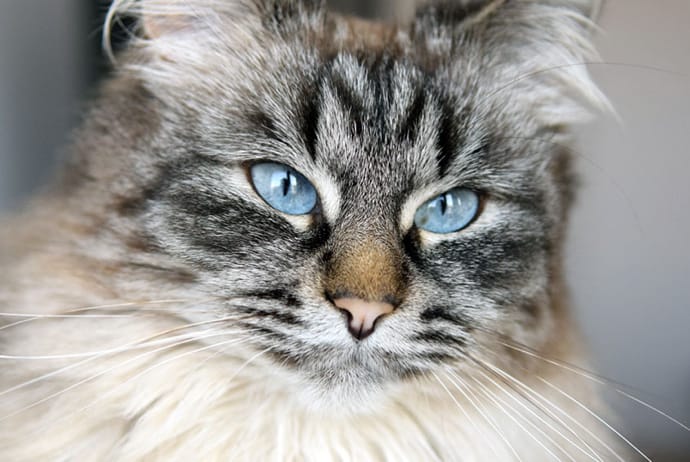 There's a reason why people love to watch cat videos and photos all day. A study found that watching cat videos can actually boost your positive emotions. So if you haven't found the perfect feline to gawk at yet, check out June. She's half Main Coon and half Siberian. Here are 18 reasons why she's the duchess of cats:
1. June is a real princess.
2. She looks good in any outfit.
3. She has bright blue eyes.
4. And beautiful facial markings.
5. She has a portrait of herself too.
6. But she can be sassy.
7. She also looks good with a bow tie.
8. And she loves ice cream.
9. June can roar like a lion.
10. And she's a friendly neighbor.
11. June is downright adventurous and loves the outdoors.
12. She takes care of herself.
13. She can put up an angry face.
14. She can cook.
15. And look at those gorgeous long whiskers.
16. She's destined to become a model.
17. Thanks to her awesome humom.
18. So greet June the Duchess with a bow or a curtsy.
Be sure to follow June the Kitty on her social channels: