How did you spend your summers as a kid? Instead of watching TV or playing video games, 20-year-old Jessica Zubizaretta has been fostering kittens. In addition to being known for pools and popsicles, summer is also known as being kitten season. The hot months send mother cats into heat and results in an influx of shelter cats. By volunteering each summer, Jessie has helped save over 102 kittens!
We talked to Jessie about the work she does and how other potential fosterers can get started.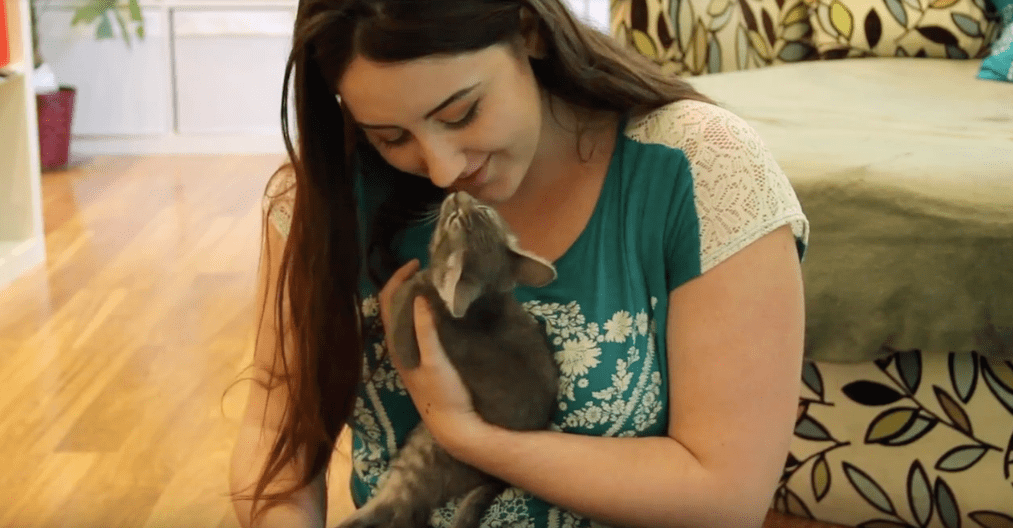 How did you get into fostering? How old were you?
I was 12 years old when I started fostering. My family and I had just rescued, rehabilitated, and released two baby squirrels, and I had really loved the experience, but because they were supposed to remain wild I didn't really get to bond with the squirrels the way I wanted. So I started to look for something similar, where I could be more hands on and involved. And that led me to my local shelter and their kitten foster program.
I had to convince my parents that I would do all the work and the responsibility wouldn't fall onto them. I honestly think they were more worried about me being a typical 12 year old and getting too attached, or getting hurt if I lost a sick kitten, which is a sad reality most foster parents face. I'm still not really sure how I did it, but here we are 7 years and 111 kittens later...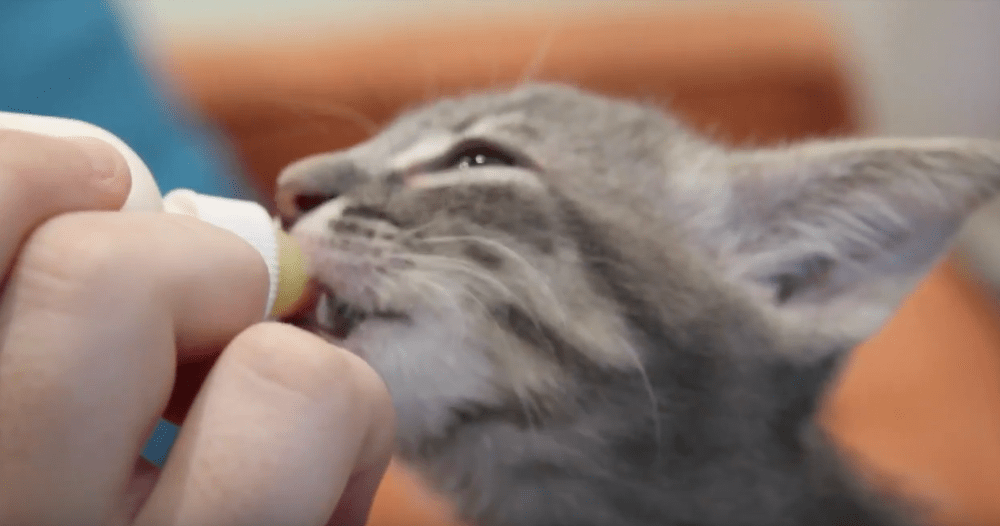 What's the hardest part of fostering as a student?
There definitely was a time management aspect of fostering and being a student that I had to manage, and there were times during finals week that my parents helped and picked up the slack. It was also really hard to go away to college and not only not be able to foster but not have any animals at all. Most foster parents will tell you they go through "kitten withdrawal" when they don't have fosters and I got it bad when I left for college, to the point where I spent an afternoon one semester hunting down an abandoned baby squirrel on campus that I had seen on someone's snapchat to try and rescue it (I found him and he was reunited with his sibling later at the wildlife center).
But actually, being a student and fostering was great. A lot of vital socialization happened just when I was holding kittens on my lap doing homework. Most of the kittens I got were older (no time for round the clock bottle feeding during the school year) when socialization is a big problem. So the homework cuddle sessions were really effective. I also had a large number of volunteer hours (over 5,000) that I could apply to college with, since anytime I was awake and at home was time I was "on call" for the kittens and technically volunteering.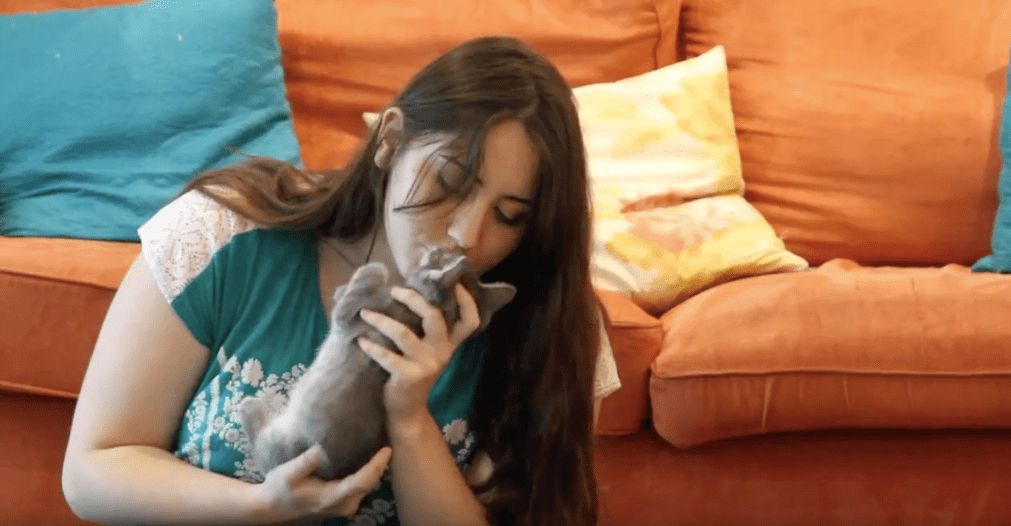 What advice do you have for young people inspired to foster?
Young people who want to foster usually also have to deal with parents who aren't necessarily too keen on the idea. I would recommend really researching online and gathering up all your information and facts to present to your parents. You need to demonstrate that you're prepared to handle this responsibility and you know what work that entails. It looks really good on college applications. It's also a great way to get the experience of having pets without the long term responsibility and the cost - my shelter pays for food, litter, and veterinary care for my kittens. And they're permanently in the "maximum cuteness" stage.
There's a lot of pros to fostering, and you're directly saving tiny lives and giving people new family members. And for those that are worried they wouldn't be able to give the kittens back, I can tell you it is so much easier crying because they were adopted into a loving family then crying because they died alone in a crowded shelter. It gets easier over time, and it is so worth it.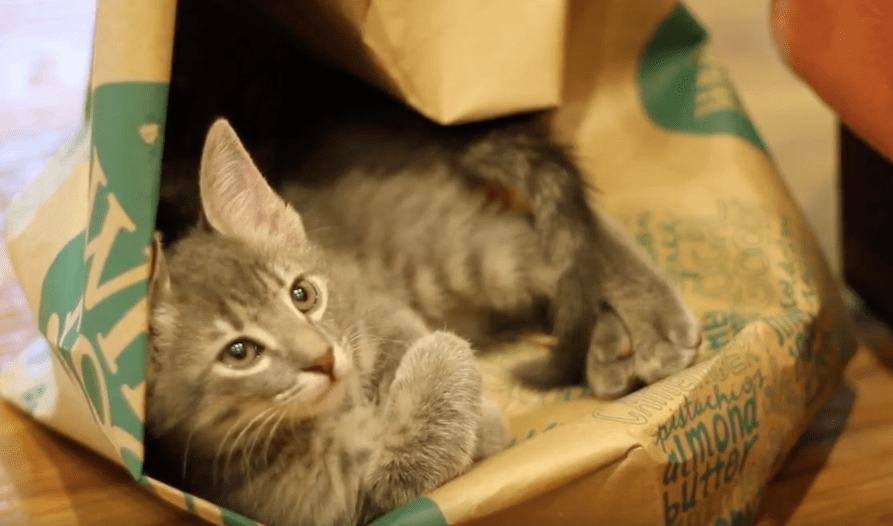 How does Petcube help you foster?
My kittens are like my kids when they're in my care. Petcube allows me to keep an eye on them from wherever, whenever. It relieves a lot of the stress when I leave them, and when I have five kittens, I need all the help I can get making sure they don't get into trouble. It's amazing with my feral kittens and cats, especially with the movement feature. I used it to make sure a feral mom was feeding her kittens, because she would never do it if I was in the room. That's the only time I've fostering a feral mom because there was a lot of tension but Petcube was the only thing that made it easy.
It's also allowed people to directly connect and interact with my kittens, which is so awesome because the larger audience they have, the easier they find homes and awareness for fostering is spread. It's so neat to think an adopter for my kittens could first meet them through the laser toy with Petcube.
You can see more of Jessie and her pets on her Instagram, Jessie's Foster Kittens