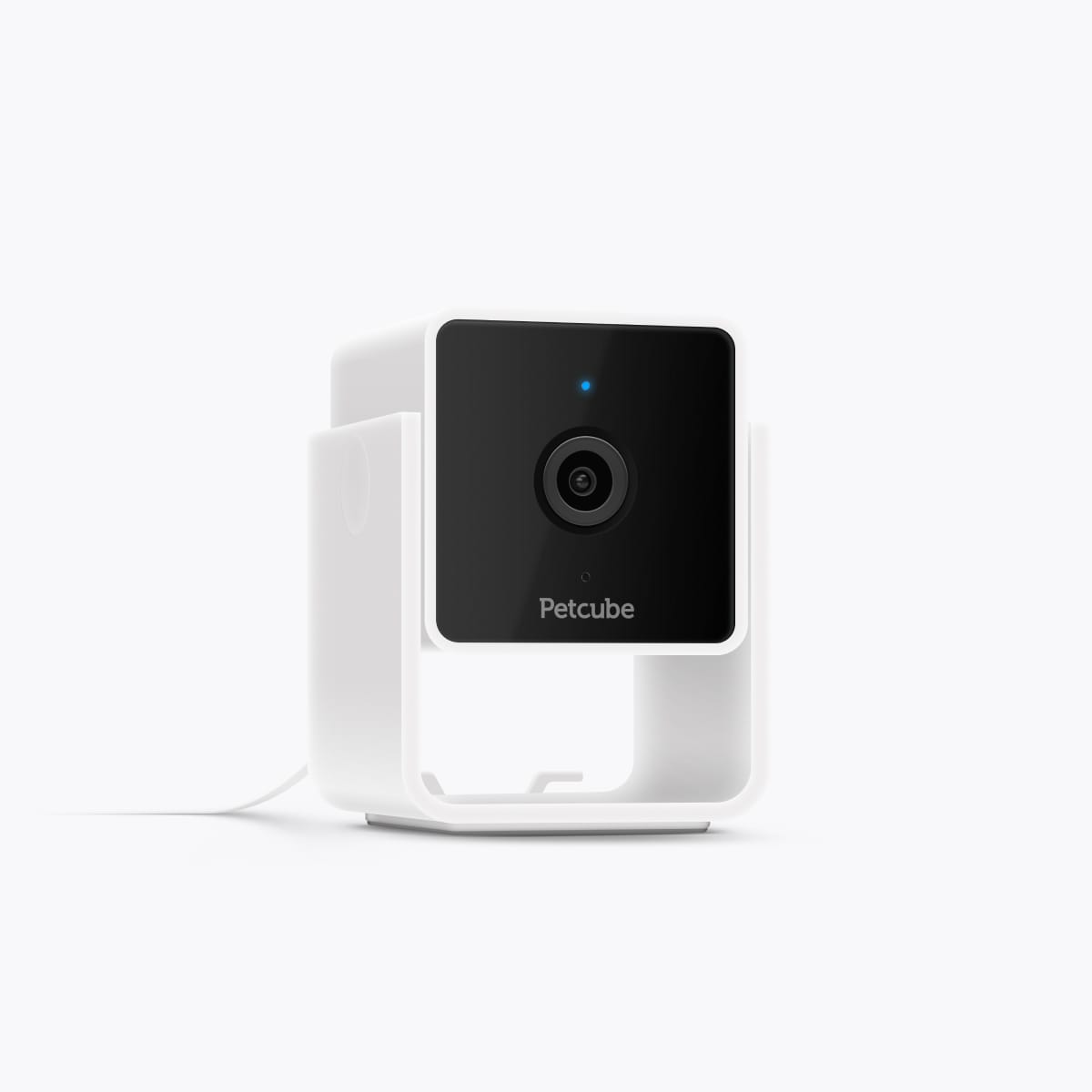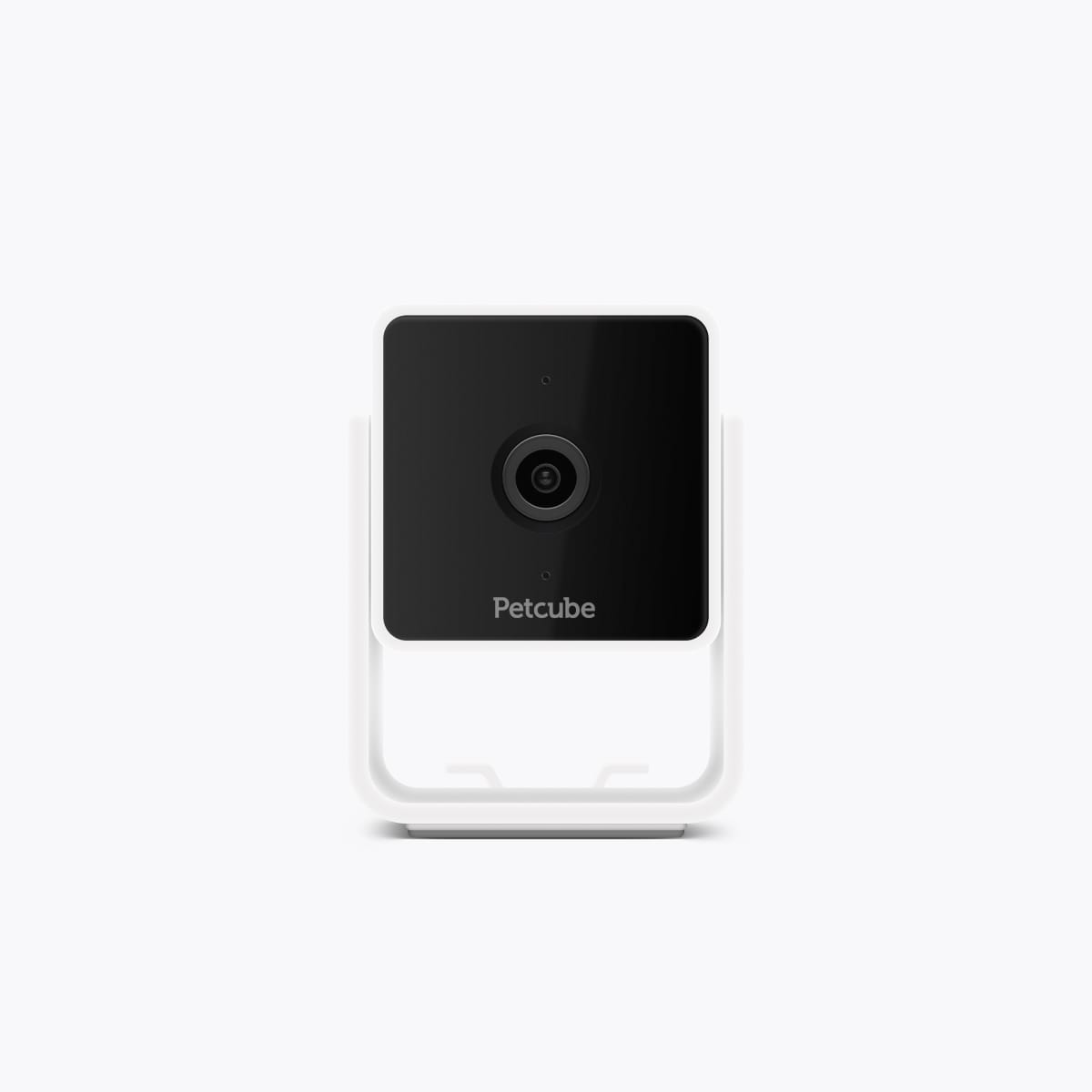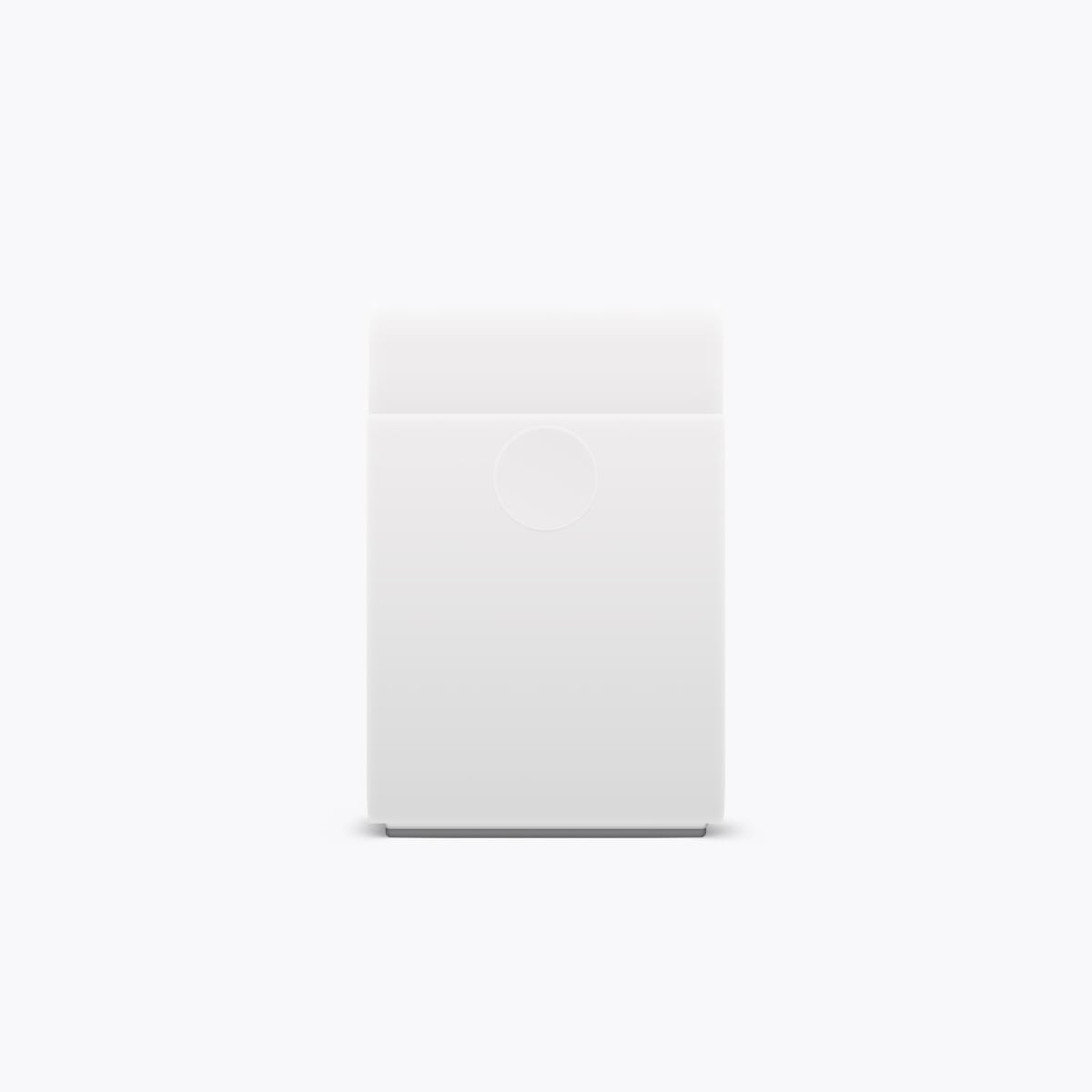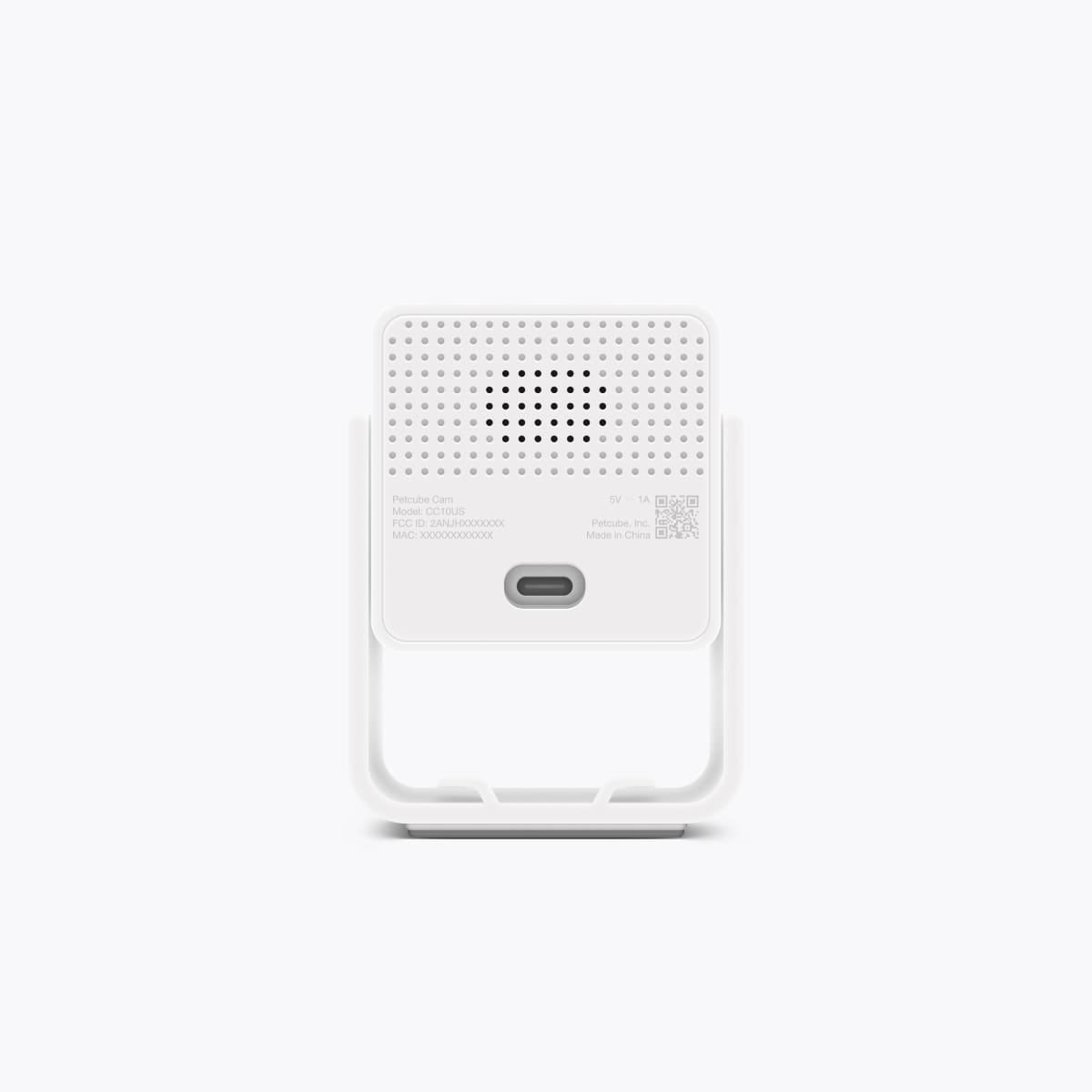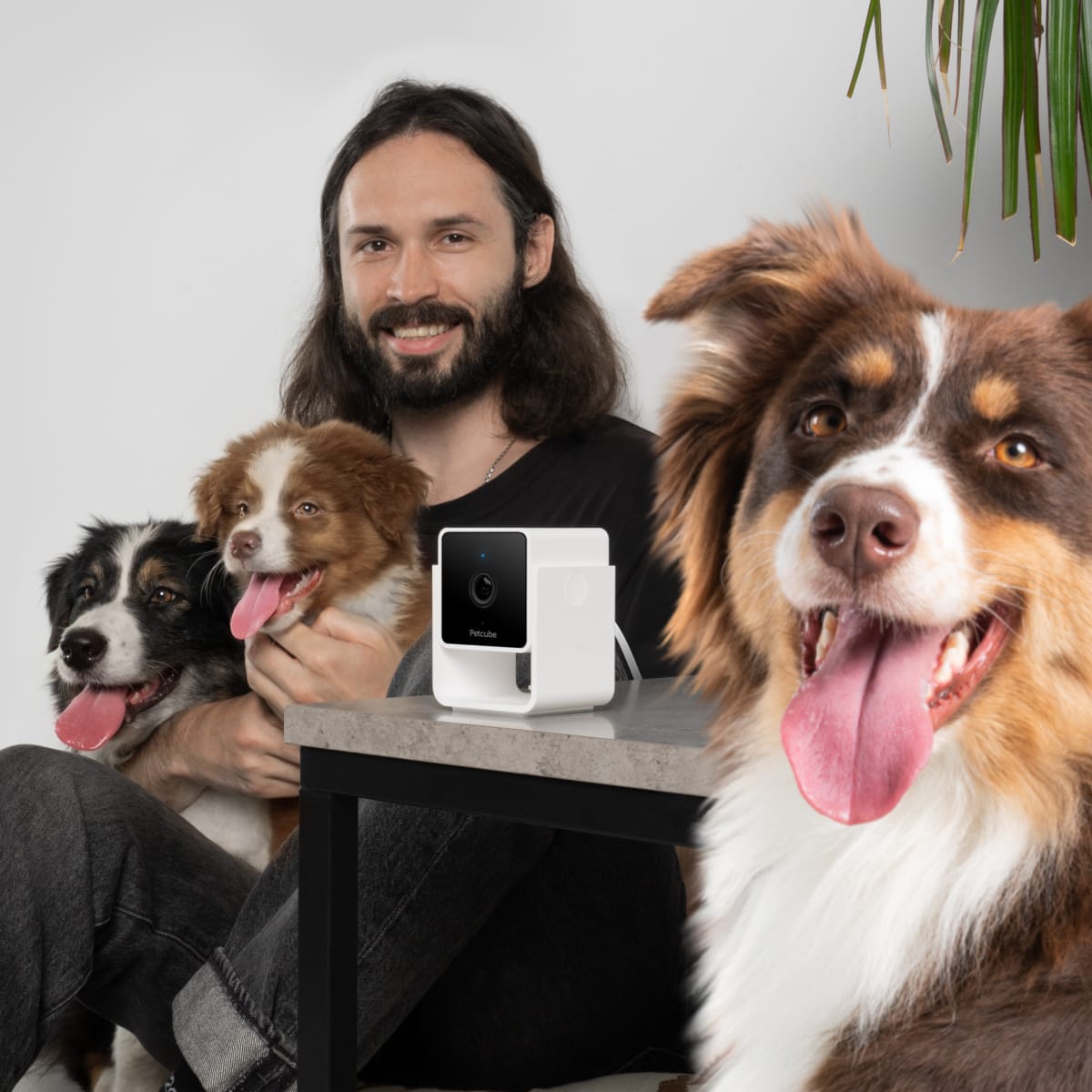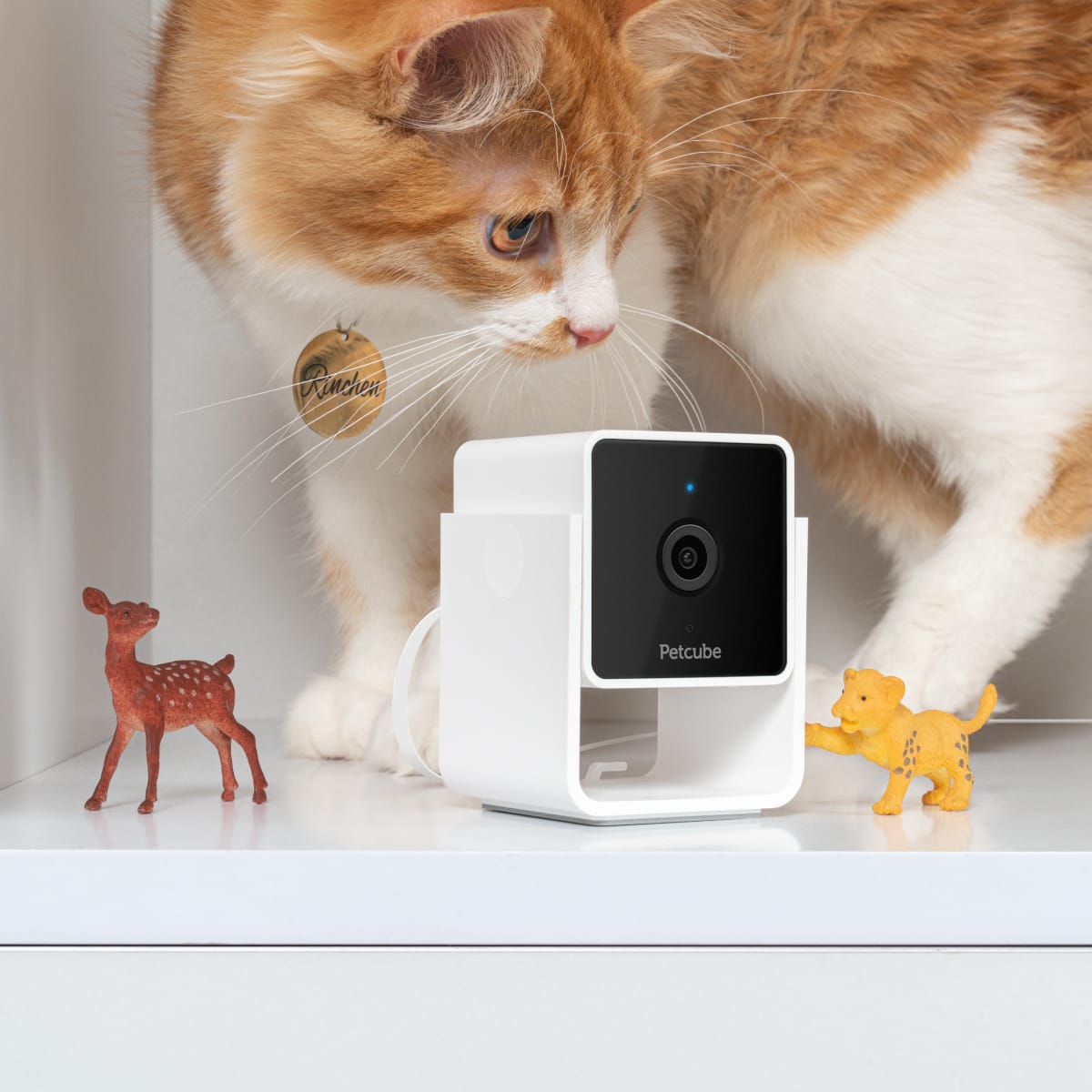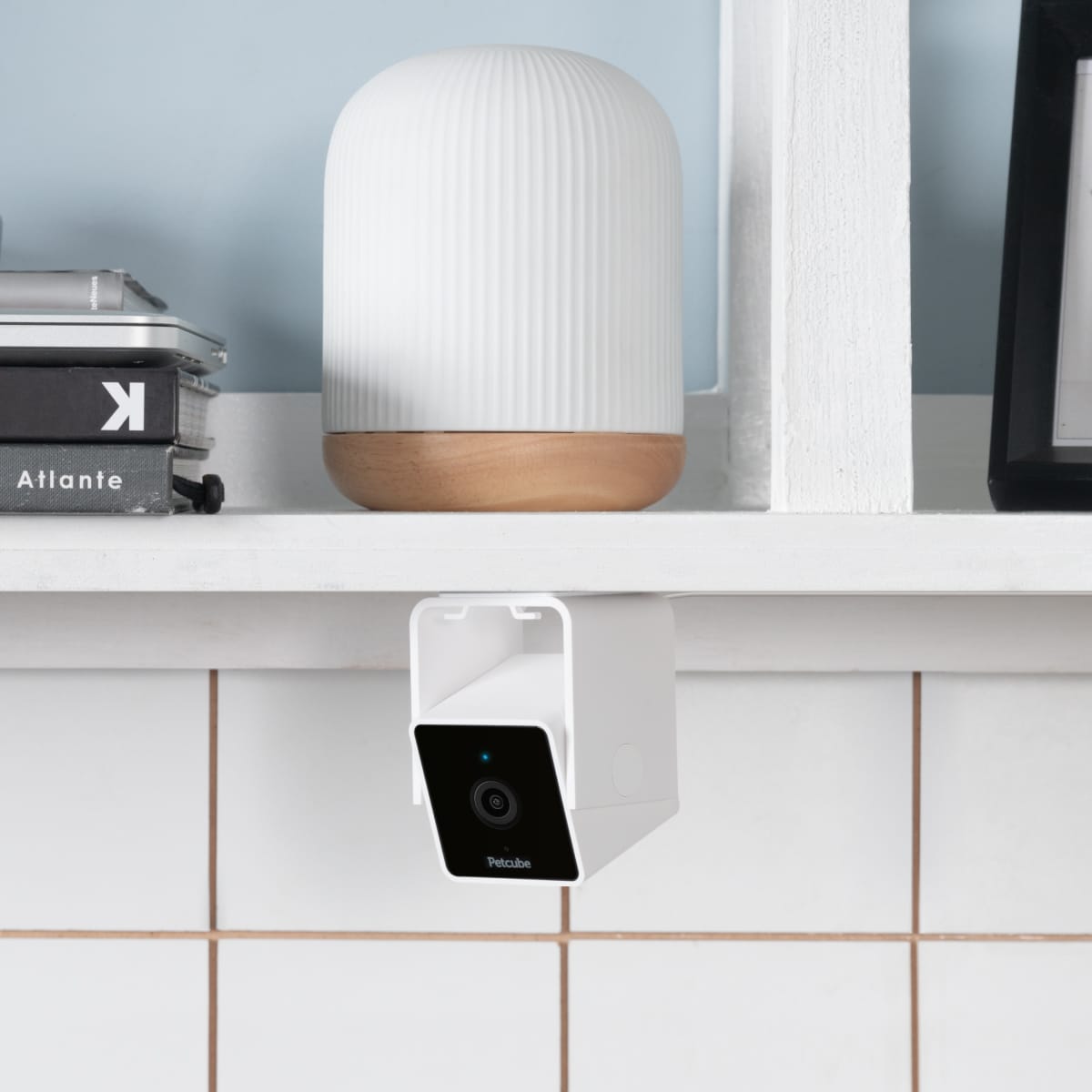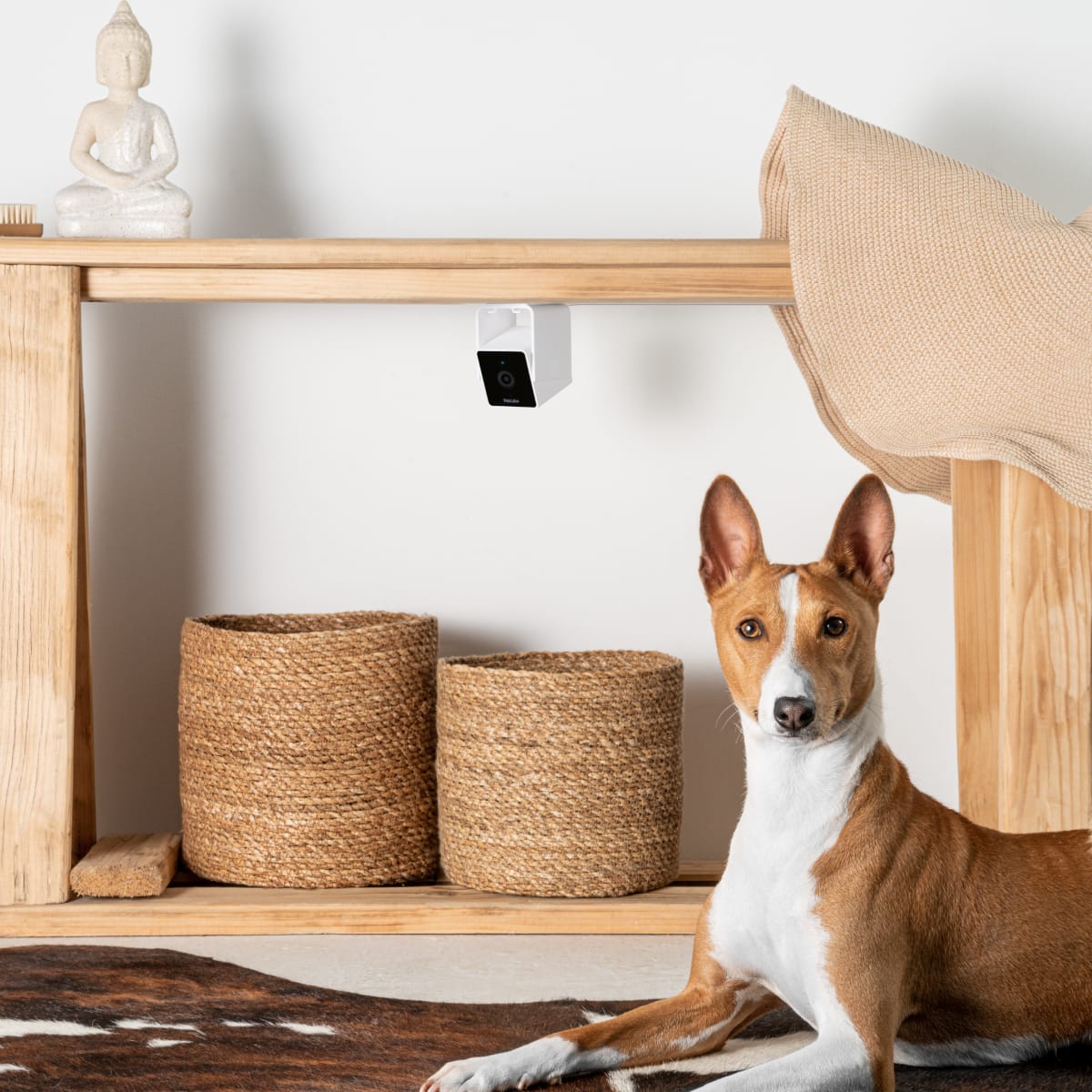 45-Day Money Back Guarantee
Flexible Shipping Options
Customer Reviews
Exactly what we were looking for.
We just got a puppy so we wanted a surveillance camera to watch over her while we are not home. This is exactly what were were looking for and was so affordable, easy setup and installation as well. The picture quality it great 👍 haven't tried the n...
Amazing product for the price.
Customer service is great. We have really really enjoyed using the camera. It works great except for when I try to zoom in its blurry.
Great camera for great Value! 2 way speaker works great!
If you're looking for something not too expensive this is the one. I got the 2 pack cameras for $72 and they were quick to set up. Simple download the app then quick setup. Had one camera setup in my sunroom within 5 minutes. Wanted something to watc...
---
Never miss a moment with Petcube Care
Smart Alerts
Only get alerts that matter. Know when your dog barks, cat meows, or when a pet or human is in the room.
Smart Video Filters
View the most important clips first. Select what videos to show in the timeline and hide the rest.
Automatic Video Recording
Triggered by sound and motion, action is recorded as 30-second clips to the interactive timeline.
Video History
Always know what happened with 24/7 video history. Replay up to 90 days of activity stored securely in the cloud.
Web interface for convenience
Browse video history, set smart filters, and download video clips directly from a browser on a desktop or laptop.
Video Downloads
Save the recorded HD videos to your smartphone to share with friends and family.
---
What are some of the features of Petcube Cam?
Petcube Cam features are 110º wide-angle view, 1080p HD video, and 2-way audio. It also has an 8x digital zoom and a range of Petcube Care perks, such as smart alerts and video downloads.
Does Petcube Cam have a laser pointer for animals to chase and play?
Petcube Cam does not include a laser point functionality. If you are looking for a Petcube device with a laser pointer, consider getting Petcube Play 2.
Can I get remote access to Petcube Cam using cell data?
You can access Petcube Cam remotely from your cell data without your smartphone connected to Wi-Fi.
How can I access and control my camera?
You do everything with Petcube App, compatible with iOS and Android devices. With Petcube Care, you can also playback and download videos in the browser from a desktop or laptop.
Can I view streaming video through the app?
Yes, Petcube cameras are designed for real-time interaction with your pets. The video is live streaming through the app on your smartphone.
Can I take screenshots and record videos with the Petcube app?
Sure. You need to tap the Photo Camera icon on the bottom left while in play mode to take a screenshot. For video recording, tap the Video Camera icon at the bottom right in play mode.
Does Petcube Cam rotate, pan, or tilt?
Petcube Cam has a 110º wide-angle camera lens, covering a large area. You can still rotate the body of the camera to get the best view possible for your purposes.
Does Petcube Cam require a monthly subscription?
No, all of our cameras, including Petcube Cam, can be used out of the box and do not require a subscription. However, without Petcube Care, you will not be able to store video and get smart alerts.
Is the Internet connection required to use Petcube Cam?
Yes, you must be connected to the Internet via Wi-Fi (2.4 GHz).
Is Petcube Cam easy to set up?
All Petcube devices, including Cam, can be set up in minutes. Download Petcube App for iOS or Android and follow the on-screen instructions. In every box, you will also find a Quick Start guide, and we have customer service if you need help.
Where can I place Petcube Cam?
Consider placing Petcube in a location that allows for maximum coverage through the camera's 110° wide-angle lens. It's always a good idea to point the Petcube in the direction where your pets tend to spend most of their time.
Can I set up multiple Petcube cameras for one account?
To register multiple cameras to one account, launch the Petcube app. Swipe left at the top of the 'Home' tab. Press the 'Tap to connect your device' icon. Select your Petcube camera from the list and follow the instructions.
How much is shipping?
Shipping at Petcube.com varies on the delivery speed you choose. Select from Standard, Expedited, Priority shipping options, while the exact prices will vary depending on your location and the chosen option.
Do you charge a monthly fee?
By default, there is no monthly fee unless you choose to subscribe to an optional Petcube Care video cloud recording plan. Petcube Care provides a 24/7 video timeline history for on-the-go pet care and home security. Visit our Petcube Care page for details.
What is your refund/return policy?
We offer a 45-day hassle-free money-back policy if you purchase a Petcube device through our store at Petcube.com.
How many Petcube cameras do I need?
It's entirely up to you and a matter of personal preference. Depending on the size of your home or living area, you can have multiple cameras in your home. You can access multiple cameras from your account.
Can I use Petcube Cam in place of my existing home Wi-Fi camera?
Petcube Cam has many of the same features as a home Wi-Fi camera. Our cameras are designed specifically for the pet owners in mind. It's entirely up to you, as you can use Petcube devices as standalone home cameras or as a complement to what you already have.
Can I share live streaming with family and friends?
Through the Petcube app, you can share your camera with family and friends. You are always in complete control of your camera access and the level of permissions you choose to grant to those close to you. In the app, visit the Share Camera Settings and select a suitable sharing option. Those granted access to your camera will need to download the Petcube app to interact with the camera and your pets.