Petcube Cam
Affordable smart HD pet camera
with a 24/7 Online Vet
€49.99 €59.00
Watch video
Stay connected to your pet,
wherever you are
See, talk, and keep tabs on your pets and
the most precious things at home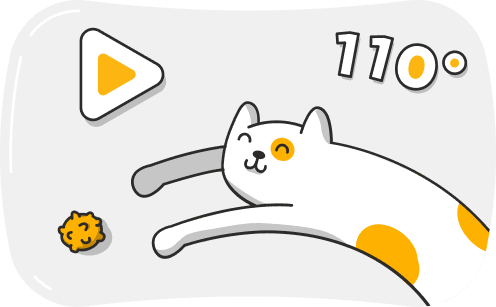 1080p full HD
Cam delivers a sharp 1080p HD live streaming video with a 110° wide-angle view for full-room coverage. For details, see up close with 8x digital zoom.
Smooth two-way audio
Say hello, soothe, monitor your pet, or prevent destructive behavior. Cam provides a natural, life-like sound for your pet to recognize your voice.
Crystal-clear night vision
See things clearly up to 30 feet in pitch-dark. The pet-monitoring camera will auto switch to night vision in low light and no light conditions.
Pet parents worldwide love
their Petcube Cams
4.2/5 (18,278 customer ratings)
Connect with licensed
veterinarians right from the app
Get answers to health, behavior,
and nutrition questions about
your furkid in minutes with 24/7 Online Vet
24/7 year-round assistance for Petcube Cam users
Pet parents can chat live, share photos and videos of their pets taken either with their smartphones or via Petcube cameras.
Peace of mind is priceless
Petcube Care is an optional subscription service that provides extra security
to your pet and home with video history and smart alerts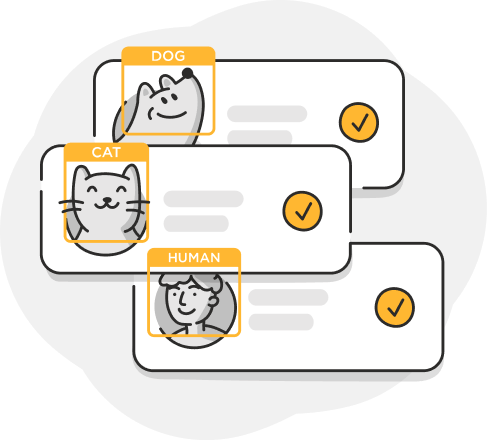 Get alerts that matter
Get notified in real time about potentially dangerous events, with audio recognition of barking and meowing, and the ability to tell the difference between pets and people.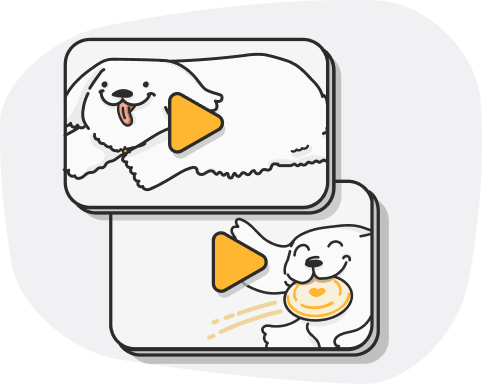 Never miss a moment
Triggered by sound and motion detection, Petcube Care captures your pet's activities, so you can enjoy cute moments of your cat or dog, or catch them red-handed.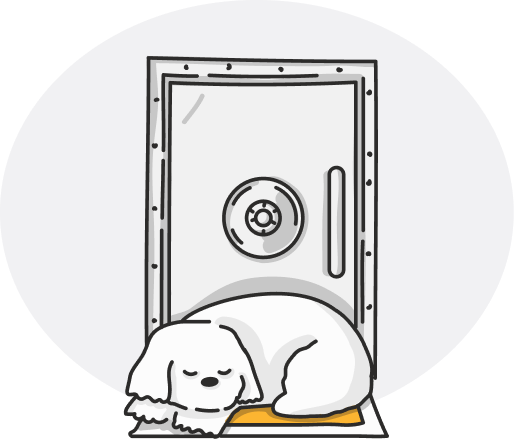 Secured Cloud Storage
30-second clips of your pet are stored securely in the cloud, protected by 256-bit AES encryption. Privacy is our top priority.
Make the most of your
Petcube Cam experience
Place multiple cameras around your home for better coverage
and connect with other Petcube devices
Unique magnetic mounting
snaps to any surface
Cam rotation mechanism combined with the magnetic foot allows for placement on walls or ceiling.
Extended
Petcube family
Switch between the cameras and combine their benefits. Flawlessly controlled with Petcube mobile app.
Why Petcube Cam
Petcube Cam outclasses the competition
in design, durability, and smarts
The smartest pet cam
Since day one, our mission has been to connect pets to the Internet and give them a voice. Powered by cutting-edge, AI-technology, Petcube Cam is your pet's all-in-one smartphone and nanny.
Unparalleled beauty,
inside & out
Made of high-quality hard plastic, Petcube Cam is entirely pet-proof. The sleek cube design fits seamlessly in any interior.
Tech specs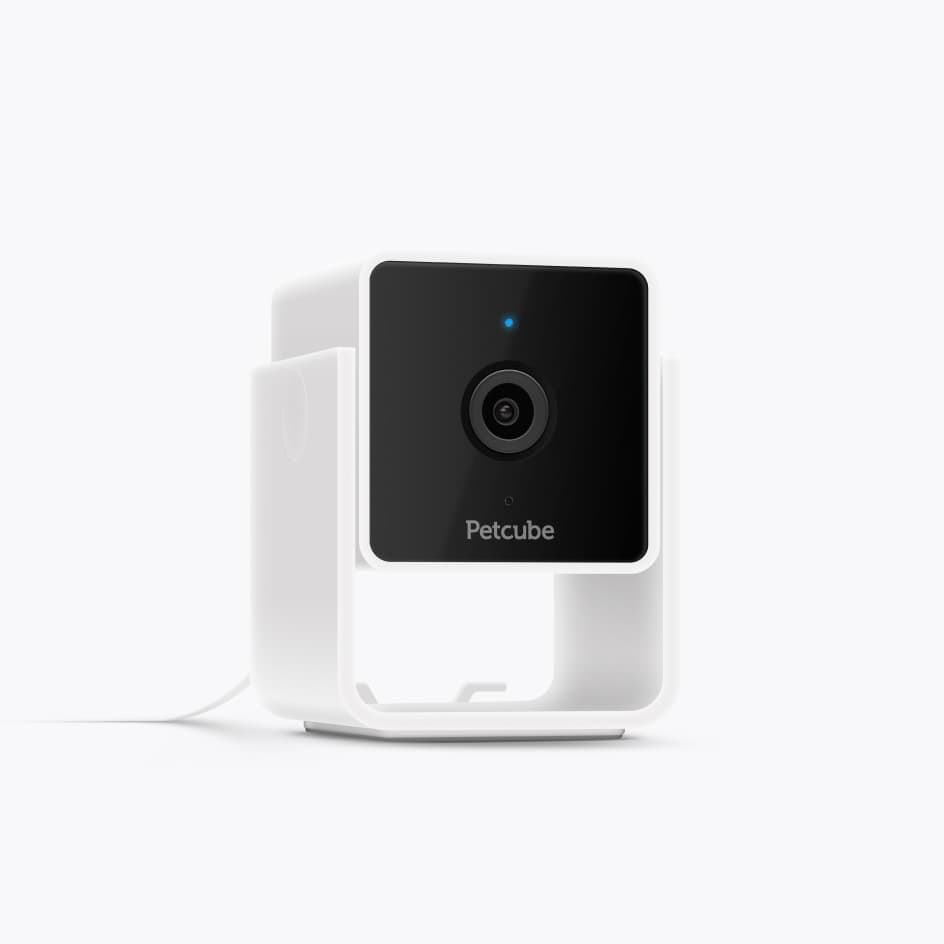 Dimensions

60.6 x 54 x 81.78 mm
2.39 x 2.13 x 3.22 inches

Video

1080p HD, 8x digital zoom

Lens

Night vision

Audio

Two-way full-duplex sound

Setup and connectivity

2.4GHz WiFi, iOS 14 and higher, Android 7.1.2 and higher

Security

The data transmission is performed via the proven TLS protocol with 128-bit encryption. The firmware distribution is secured via the signed updates. Everything stored on the camera and in the cloud is secured following the best industry practices.

Inside the box

Petcube Cam, 2m USB cable, Petcube power adapter, double-sided adhesive tape, 3M tape, Quick start guide

Warranty