Petcube Bites 2 Lite lets pet parents watch, talk, and give treats to their pets on the go straight from their phone.
San Francisco, CA — July 8th, 2021 — Today, Petcube is announcing the commercial release of a new Petcube Bites 2 Lite, a smart interactive camera for pets with a built-in treat dispenser. The new home camera in the Bites product line combines all the key features with a significant decrease of a retail price.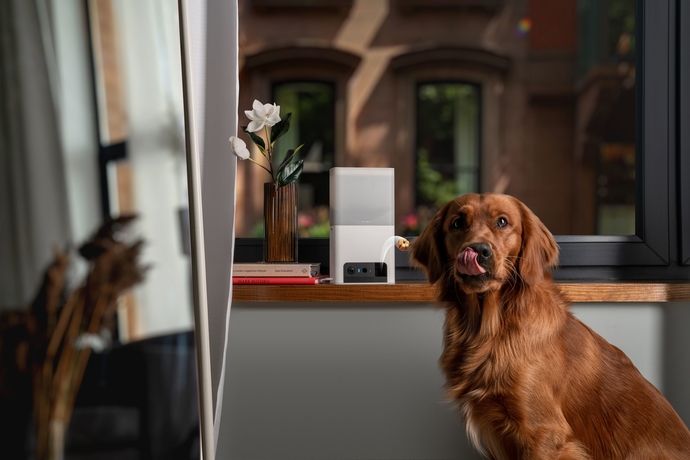 "We have a whole generation of pets adopted and raised during the pandemic. — says Yaroslav Azhnyuk, CEO of Petcube. — Animals helped people get through these challenging times, a very special bond has been built. Now pet parents are leaving homes for work and it causes anxiety on both sides. Petcube's goal is to make this transition less painful. Our team reengineered Bites with a key purpose — to make the camera more affordable without compromising the quality, and to help more families connect with their pets".
Petcube Bites 2 Lite delivers a sharp 1080p HD video with a 160° wide-angle view and night vision mode. The camera also comes with smooth two-way audio that lets users hear and speak with their pets, and a capacious dispenser to fling treats remotely from a smartphone.
Bites 2 Lite has a sleek minimalist design that perfectly fits any home or apartment setting. This fall treat containers will get a new colorway and will be sold as a separator accessory in pink, blue, and orange. All made of high-quality hard plastic, making it completely pet-proof.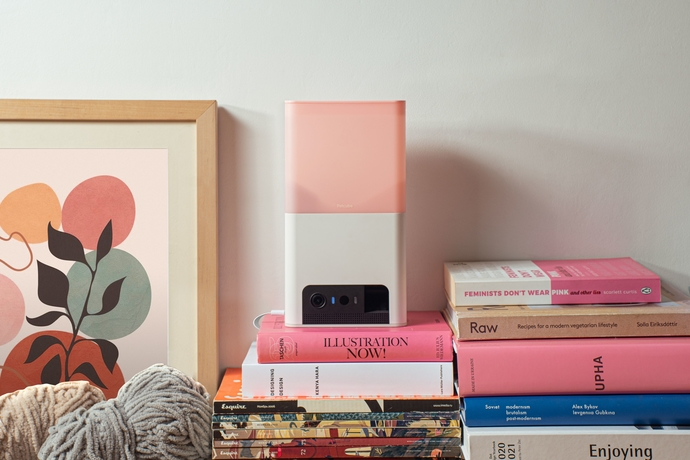 Additionally, Petcube Bites 2 Lite offers online Vet Chat built-in, which is a subscription-based service that connects users with a veterinary expert for immediate advice or consultation on pet's health, behavior, and nutrition straight from the Petcube app.
Bites 2 Lite works best with the Petcube Care service. Care captures action videos, triggered by sound or motion, and stores them securely in the cloud for pet owners to review. Using computer vision and hearing, Care registers important events like cat, dog, or human movements, barks or meows, and helps to discover any abnormal behaviors.
Petcube Bites 2 Lite functions well with other Petcube products: Cam, Play 2, and Bites 2. It's easy to switch between different cameras within the Petcube app. Through the app, one can share access to their cameras with friends and family or set it to the public mode, as well as interact remotely with pets from rescue organizations.
Petcube Bites 2 Lite full list of features:
1080p full HD, 160º wide-angle lens, 8x digital zoom
Automatic night vision: 1 IR light, up to 30 feet in pitch dark
2-way audio with a noise-canceling microphone and high-fidelity speaker
Sound and motion detection
2.4GHz Wi-Fi support
USB cable (6,5 feet long)
About Petcube
Petcube is a worldwide leader in connected pet cameras and software. It allows people to take care of their pets remotely, by seeing, talking, playing, and treating them. Petcube connects pets to the internet, understands them through machine learning, and provides a platform for other pet products and services.
Learn more at petcube.com, and follow us on Twitter, Facebook, Instagram and YouTube.
For Media
Online Media Kit: https://petcube.com/mediakit/
Press Inquiries: media@petcube.com