We're excited to announce that Petcube is the first HD pet cam to broadcast live on Facebook. Rolled out to iOS Petcube App users, you'll be able to live stream pets to your personal Facebook feed even when you're far apart. Now your Facebook friends and family can see what your furbabies are up to - when you decide to share them live.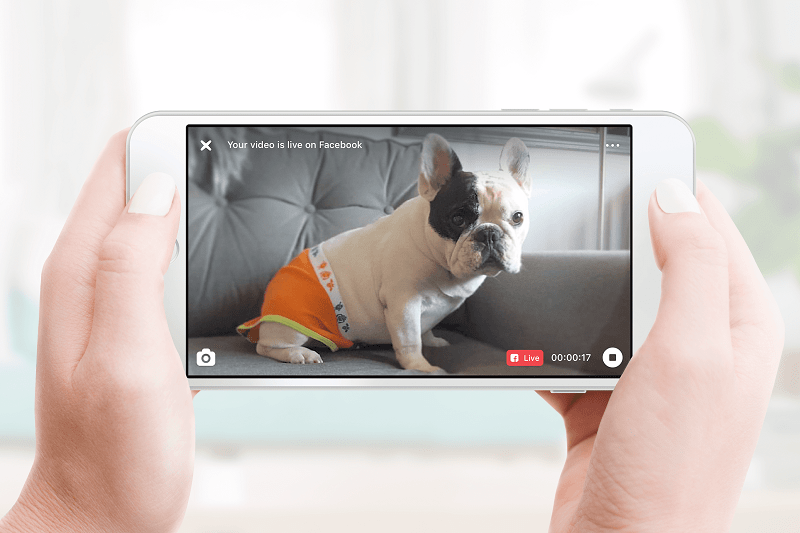 Petcube Goes Live on Facebook: Awwww, that's totally Manny the Frenchie!
While the iOS update is live in the App Store, there is a rolling firmware update to Petcube Play camera devices to enable the feature. This same update will be come to Android users a bit later this year. The new Facebook Live feature will also work with the forthcoming Petcube Bites, now opened for pre-order.
Facebook Live via the iOS Petcube App
To enable live streaming to Facebook, connect to your camera's live video feed, hit the Facebook/video icon in the bottom right corner and follow the prompts.
Petcube Bites on Pre-Order Special at Petcube.com
We can't wait to launch our highly anticipated Petcube Bites, the ultra sleek treat-flinging cam. So, we're offering a limited-time $50 discount on pre-orders. Your pets will appreciate real-time interactions with a surprise treat tossed to them. Play fetch and capture their delighted expressions. With a container that will hold up to 2 lbs of treats, sensors to notify you when treats are running low and an automatic re-ordering system, your pets will thank you for thinking of them when you're away.
Enjoy Healthy Treats with Wellness
Today, we announced a strategic brand partnership with Wellness®, the leading natural pet food brand and maker of popular Wellness dog and cat treats, to provide healthy treat samples for Petcube Bites. The collaboration with Wellness treats will enhance the treating experience with Petcube Bites and ease of automatic reordering. You will always have the flexibility to choose your preferred treat brands and products compatible with the Petcube Bites treat cam.
Biggest Animal Pawty for Pet Rescues
If you're out and about at SXSW in Austin, RSVP on eventbrite for our Pet Rescue Lounge tonight! Four-legged +1s are encouraged. Follow our Facebook event page to get the latest updates and coverage.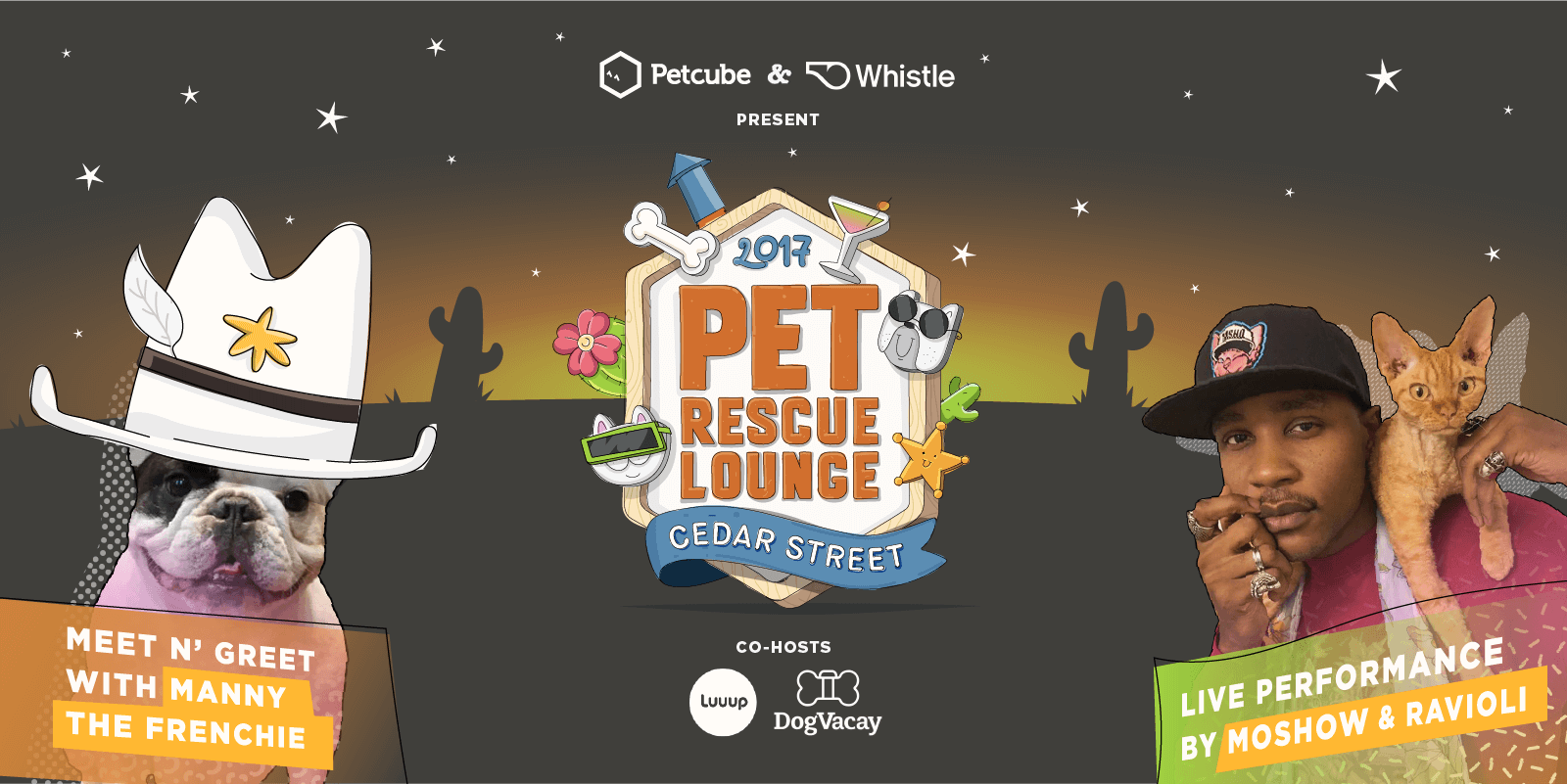 Meet pet celebs Manny the Frenchie and enjoy a live performance from Moshow the Cat Rapper. Petcube is co-hosting the event with Whistle, DogVacay and Luuup. Petcube will be going live on Facebook throughout the evening, and feature rescue pups and kittens with the Austin Humane Society and Texas Humane Heroes.
Petcube is Giving Back
During this week of SXSW, we're donating $20 of every product purchase made at Petcube.com to Austin rescues. Just enter code PETRESCUE at checkout on Petcube.com. The Spring Sale and Pre-Order promotions will be automatically applied.