Valentine's Day is just around the corner, and love is in the air. At Petcube, we believe that some of the most cherished and enduring relationships are between people and their pets.
How many pet parents give more affection to their pets than their partners? How many and what pets do they have? Do they consider their romantic partner more attractive if they like pets or have a pet? Have they ever broken up with someone over a pet?
We conducted a survey and discovered all this and much more. Read on and spread the love!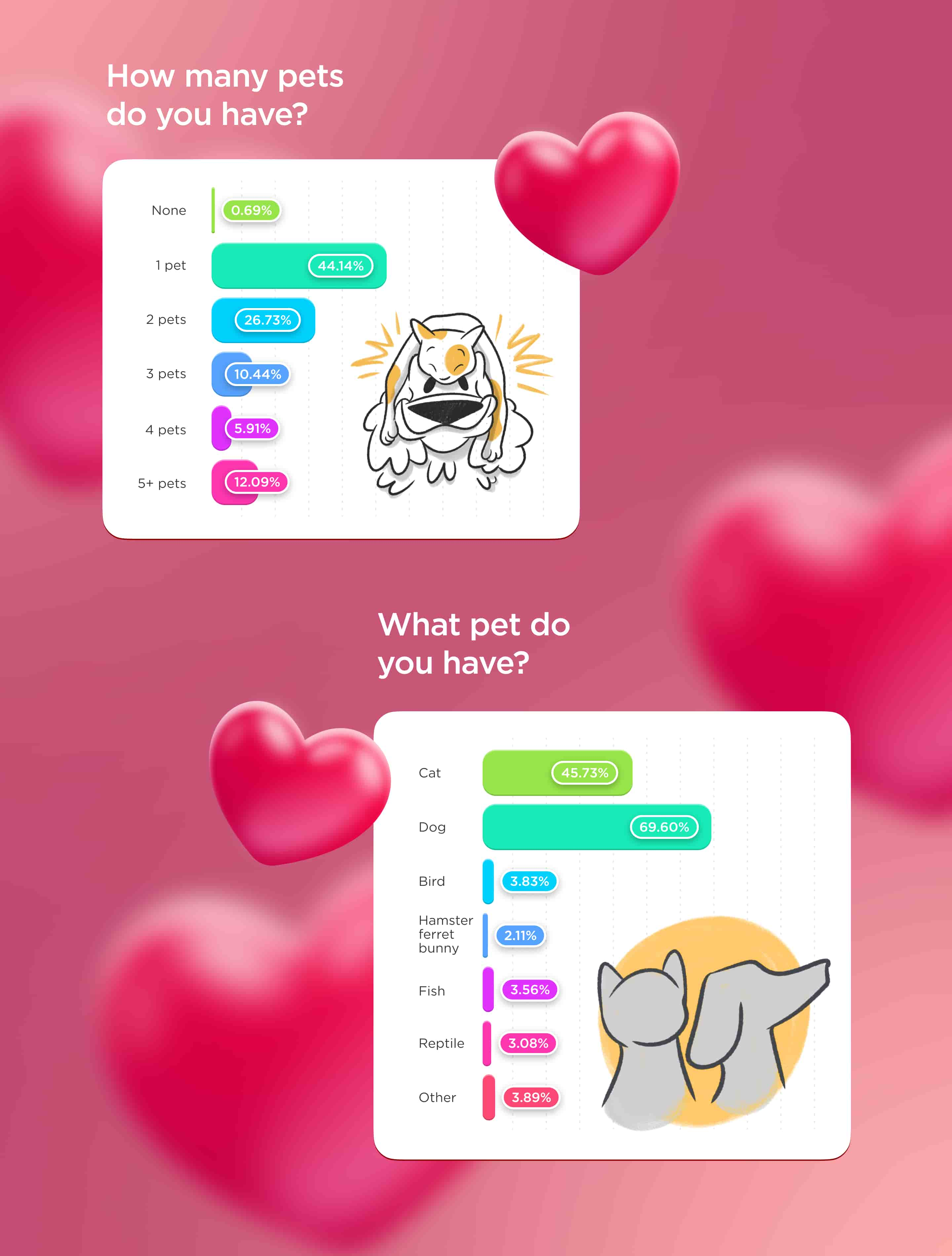 According to Petcube's responders, the most popular ways to show their pets that they love them are to pet them, play with them, and give them treats.
Read more: 5 Ways to Celebrate Valentine's Day With Your Pet

Moreover, almost 45% of our responders said they had adopted their pets through a rescue or shelter. On a day full of love and hugs and kisses, please remember that by adopting, you are giving a second chance to a pet that might not have had the opportunity otherwise. You can also give a loving home to an animal that may have been abandoned or neglected.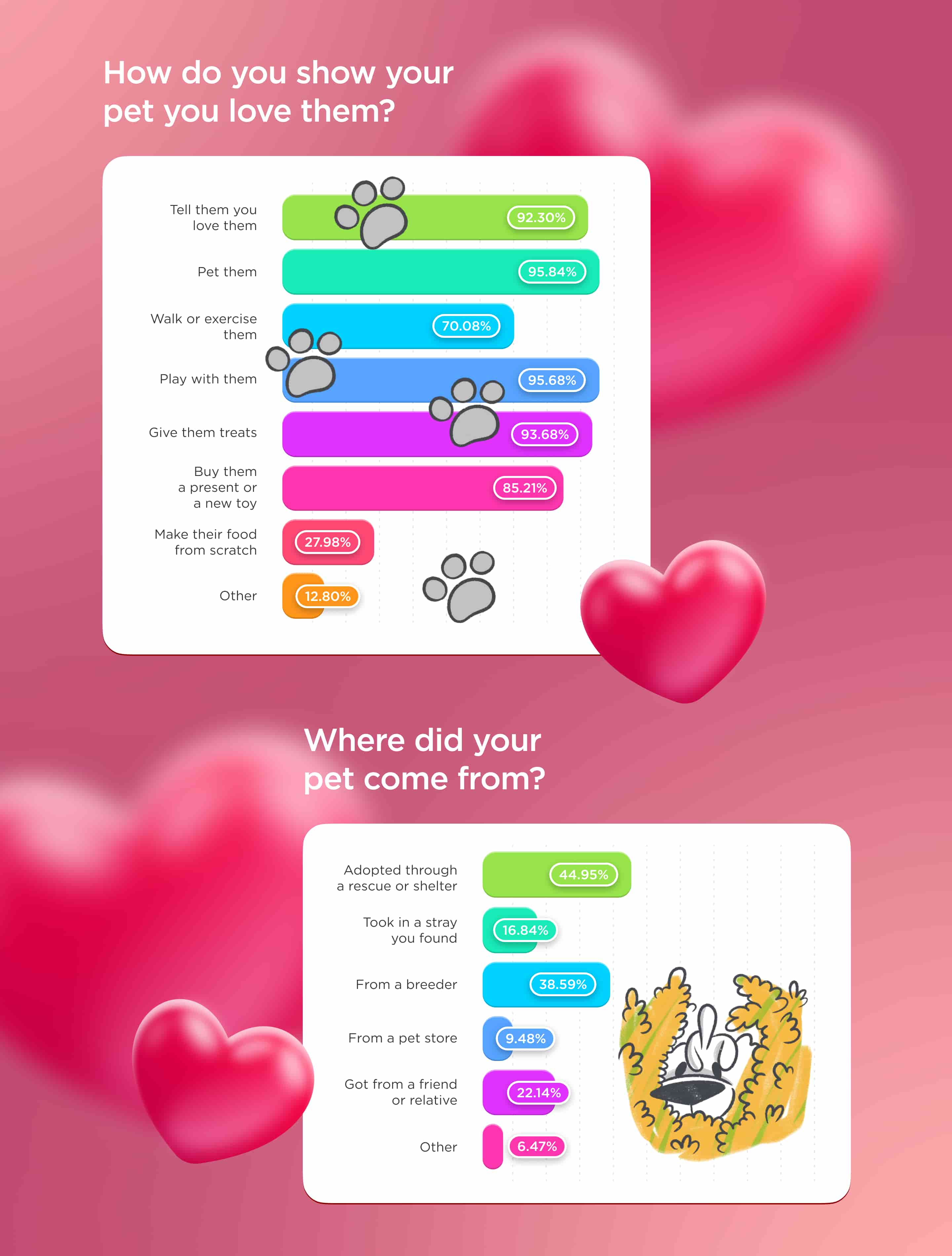 This year's pet love survey indicated the huge roles pets play in our lives and relationships:
67% of people find a romantic partner more attractive if they're pet-friendly;
9% have broken up with a partner over a pet;
21% of people have taken their pet on a date;
88% of people give more affection and kisses to their pet (rather than a significant other) on a daily basis;
43% of people plan to buy Valentine's gifts for their pets compared to 42% who plan to buy them for their significant others.
For more, check out our infographic below: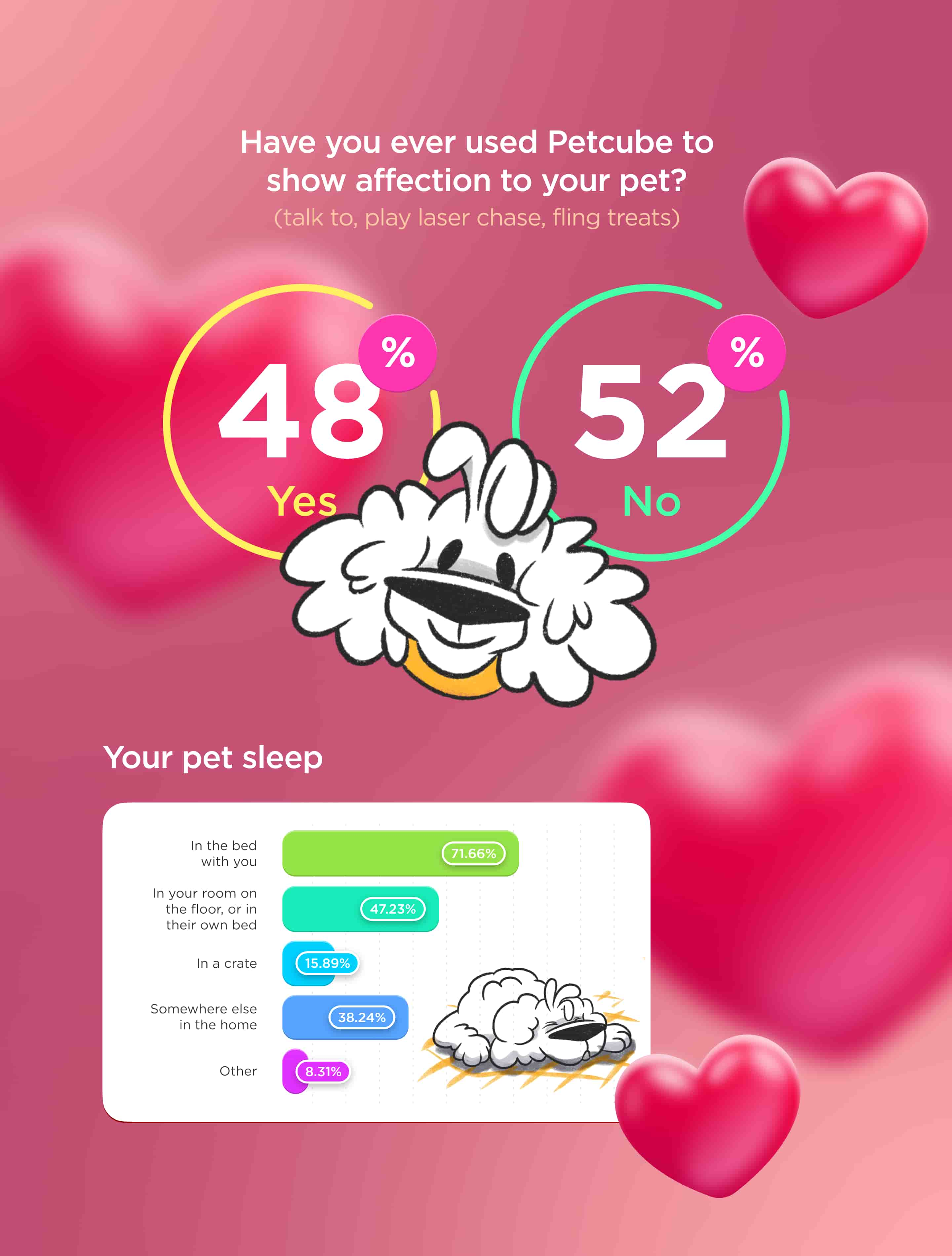 A Petcube Bites 2 Lite treat tossing camera can be a great way to show your pet you love them by allowing you to interact with them remotely and give them treats. Here are some ways to use it:
Schedule treat times: Use the app to set up a schedule for treat times throughout the day. This helps your pet look forward to receiving treats and create a routine that they enjoy.

Throw treats when you're away: When you're not at home, you can use the Petcube camera to check in on your pet and give them a treat if they're behaving well. This can ease separation anxiety and keep your pet happy and entertained.

Play with your pet: The Petcube Play 2 also has a built-in laser pointer, which you can control remotely. Use this feature to play with your pet and show them some extra love.

Share photos and videos: The Petcube app lets you take photos and videos of your pet and share them with family and friends. This is a great way to show your pet some extra love and affection, even when you're not physically with them.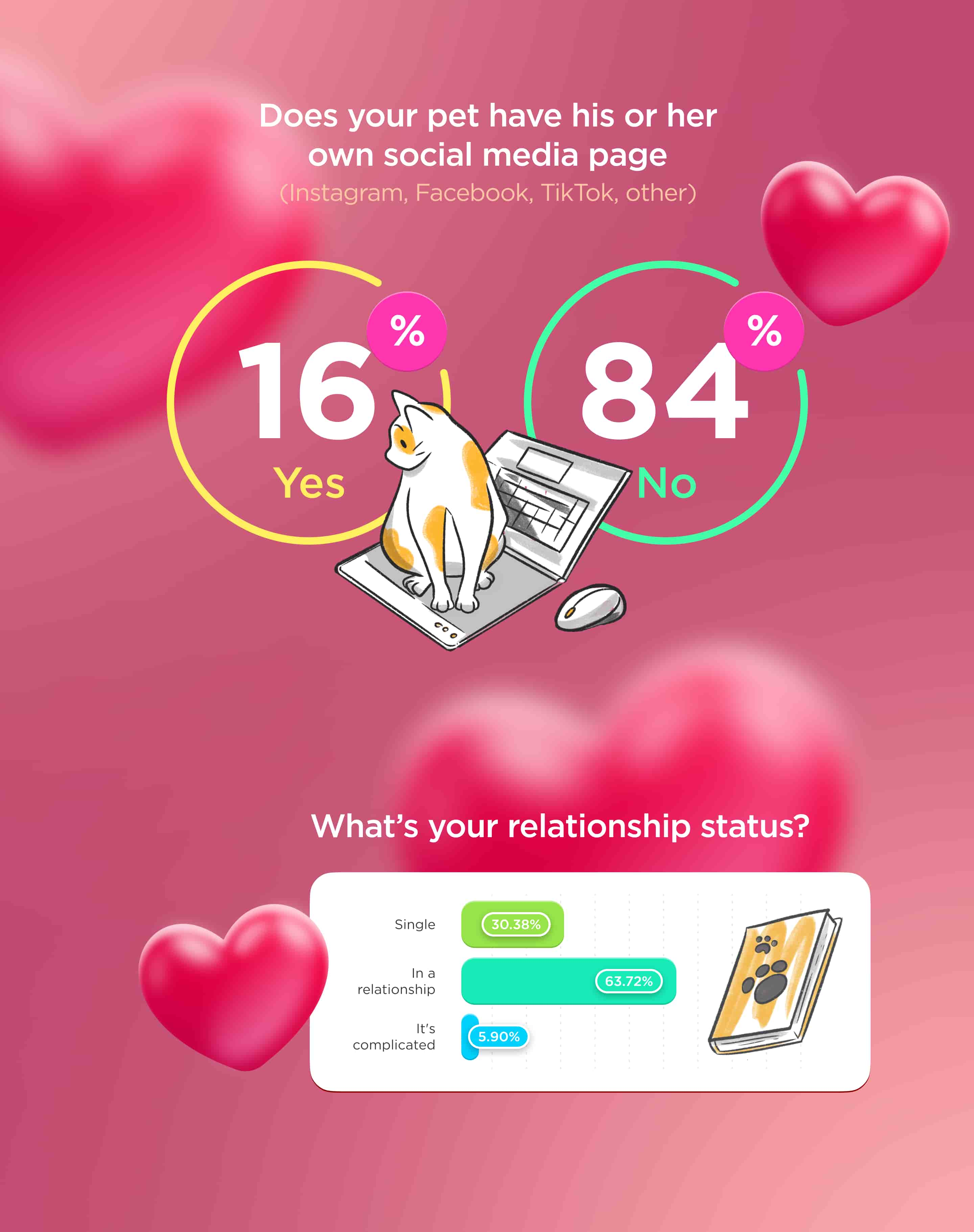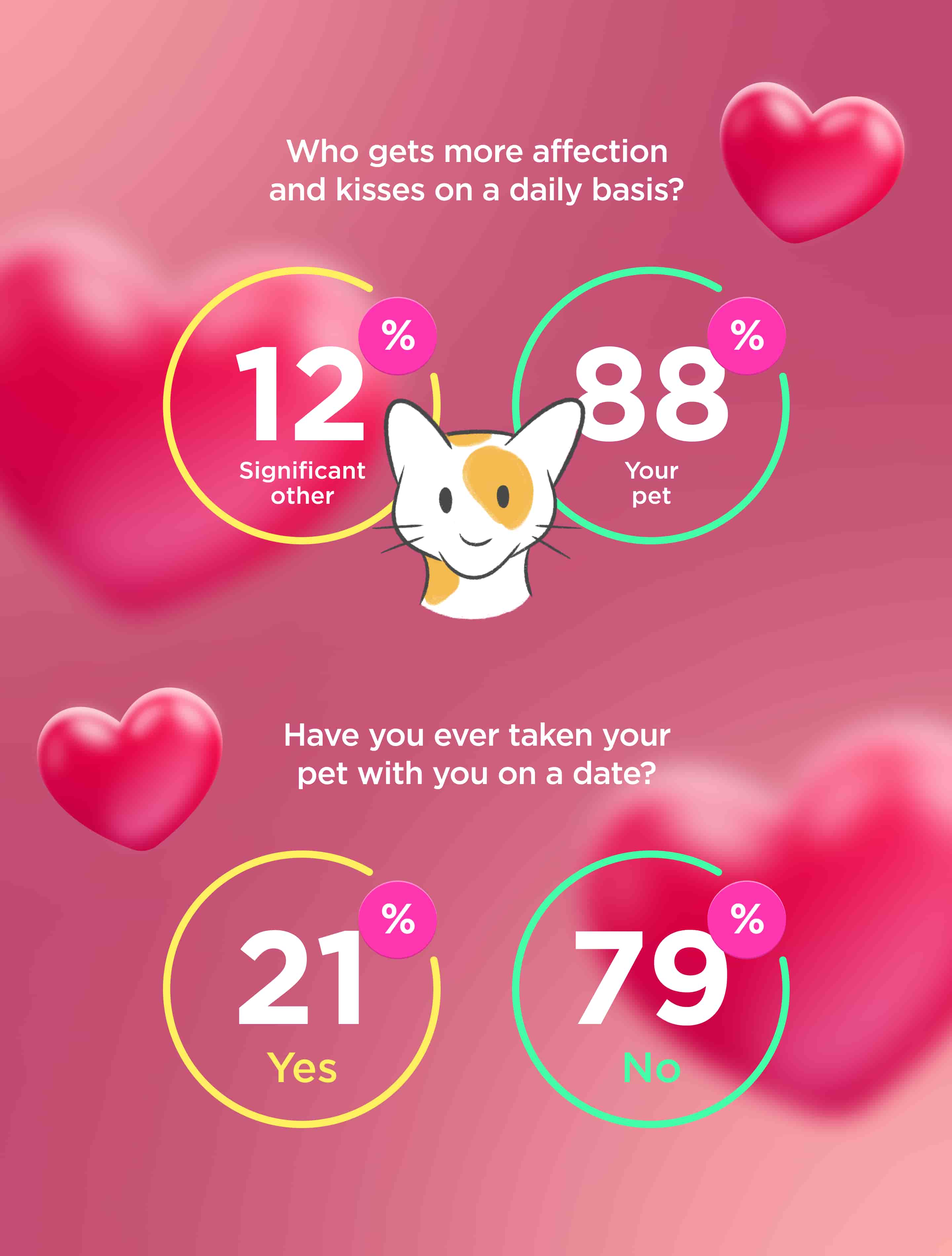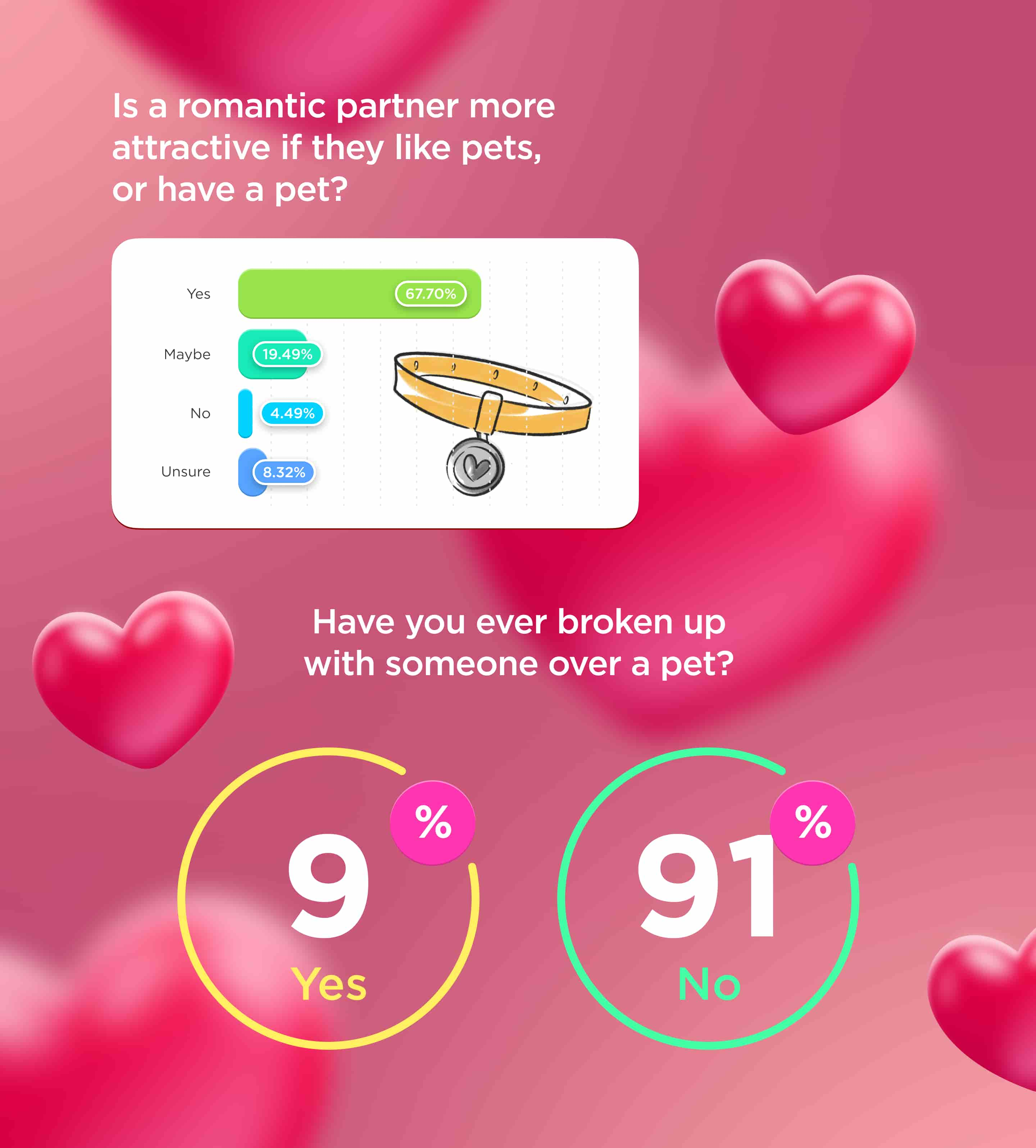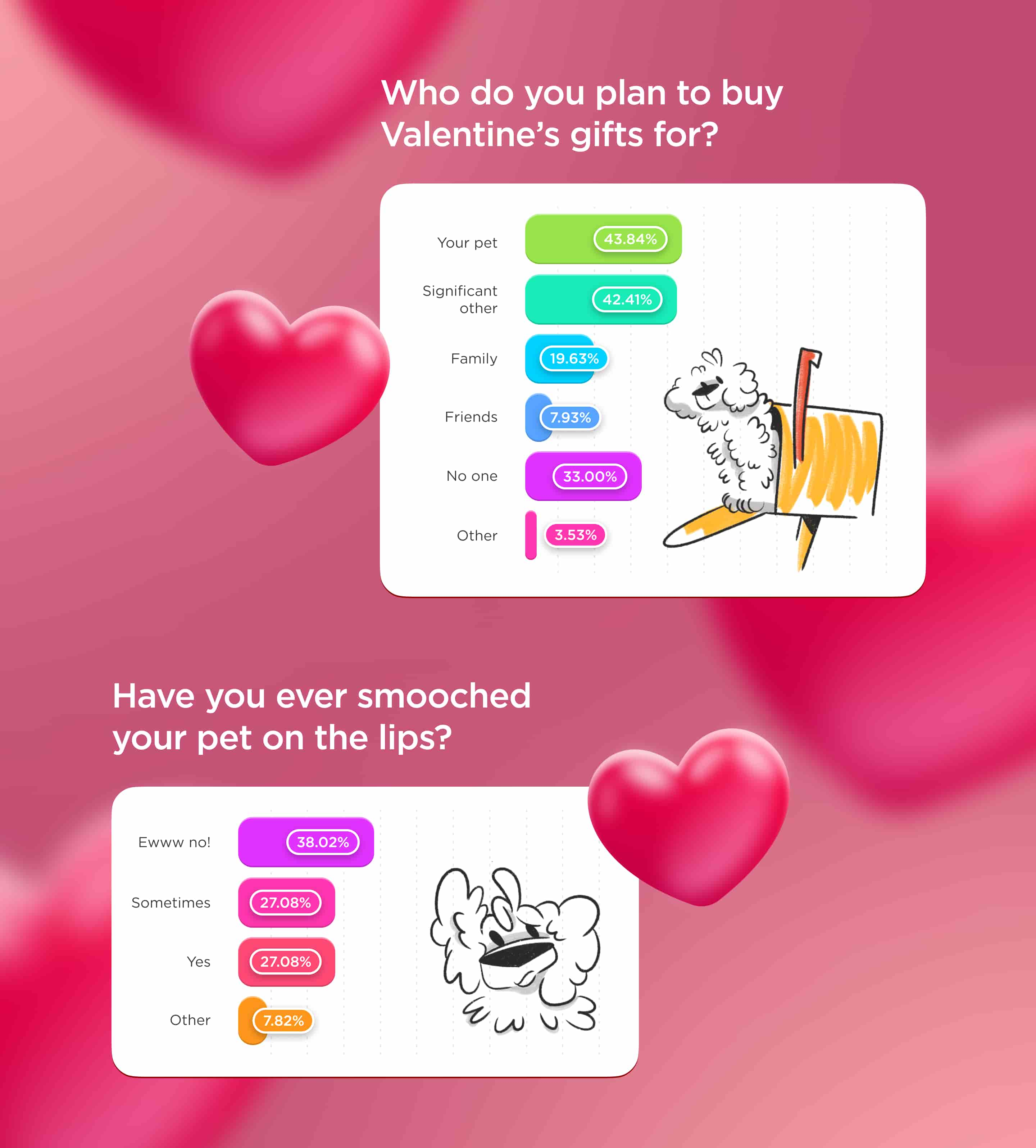 Our mission is to connect pets to the internet and give them a voice. With every Petcube product you buy, you help us to achieve this vision. If you like it and stand behind what we stand for — please spread the word.
1,878 people participated in our survey conducted in February 2023.
Was this article helpful?
Help us make our articles even better