Freedom of expression is now free-to-download at Petcube.com
San Francisco, CA — March 31, 2017 — Petcube just rolled out a fun pet tech accessory that hangs from the pet's rear view, and brings a happy face to a commonly requested service from a groomer or veterinarian. Petcube Bum comes in a variety of happy food expressions like Hey Cupcake, Frosted Donut, Soft Serve, Pup-sicle, Hello Macaron, and Can't Catch Me Gingerbread Man.
A typical grooming service might include a bath, cut, nail trim, and gland expressions, embellished with a cute bow or bandana for the beloved pet. Petcube has taken it one step further with a happy food face that gives dogs and cats a reason to smile from behind.
With a commitment to reimagining pet care, Petcube continues to bring surprise and delight to busy pet parents everywhere, helping them stay connected to their furbabies through innovative technology and a healthy dose of humor. Petcube is known for its bestselling pet cams that lets people see, talk, play, and reward their pets from afar.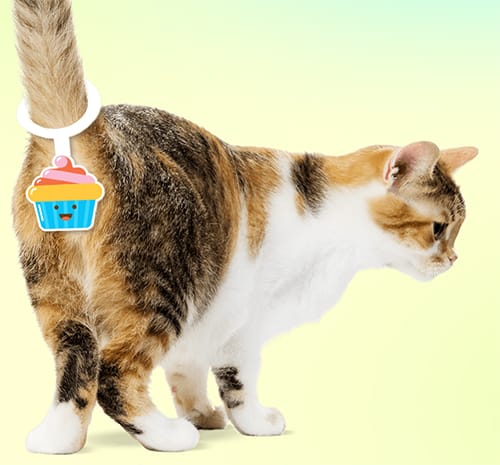 Pet Bum is a free-to-download low-tech accessory. Petcube's interactive camera product line-up includes Petcube Play interactive pet cam and the forthcoming Petcube Bites pet camera that gives treats.
About Petcube
Petcube is reimagining pet care. We are dedicated to improving the lives of pet parents and their pets through technology. Petcube products include Petcube Play, the next-generation interactive pet cam, and the forthcoming Petcube Bites, an interactive treat cam. Both products enable pet parents to see, talk to and have fun with their pets from their smartphone anytime, anywhere. Petcube is headquartered in San Francisco with offices in Kyiv, Ukraine and Shenzhen, China. For more information, visit petcube.com and online media kit and follow on Twitter, Instagram, Facebook and YouTube.
Media Contact
Brad Wells
Petcube, Public Relations
media@petcube.com