Top selling pet camera brand has stepped up its US and international retail presence and expands into innovative experiential stores
San Francisco, CA — November 30, 2017 — Petcube, the leading pet camera maker, announced today it is now distributed in over 5,000 retail locations. In response to growing demand, it has expanded its major US retail presence, with its popular Petcube Play and Petcube Bites products available at Macy's, Best Buy, Target, Bed Bath and Beyond, Lowe's, b8ta, and Goop pop-up stores. Additionally in Europe, Petcube has partnered with Smartech, a consumer tech store within Selfridges London and Manchester locations and high-end department stores KaDeWe in Berlin, Le Bon Marche in Paris, and De Bijenkorf in Amsterdam. Petcube has expanded its Asia Pacific distribution at AEON PET and SoftBank stores in Japan and Petbarn in Australia.
This holiday season is expected to be the highest on record in the US with spending forecasted to hit $96.8 billion, as purchase interest is up 32 percent year-over-year in tech gifts, including connected pet devices. With the influx of new consumer technology products, Petcube is investing in innovative experiential store-within-a-store formats through a partnership with b8ta in the US and Smartech in Europe. In addition to standalone stores, b8ta powers the smart home stores at Lowe's, and in the UK, Smartech is behind the experiential stores within Selfridges.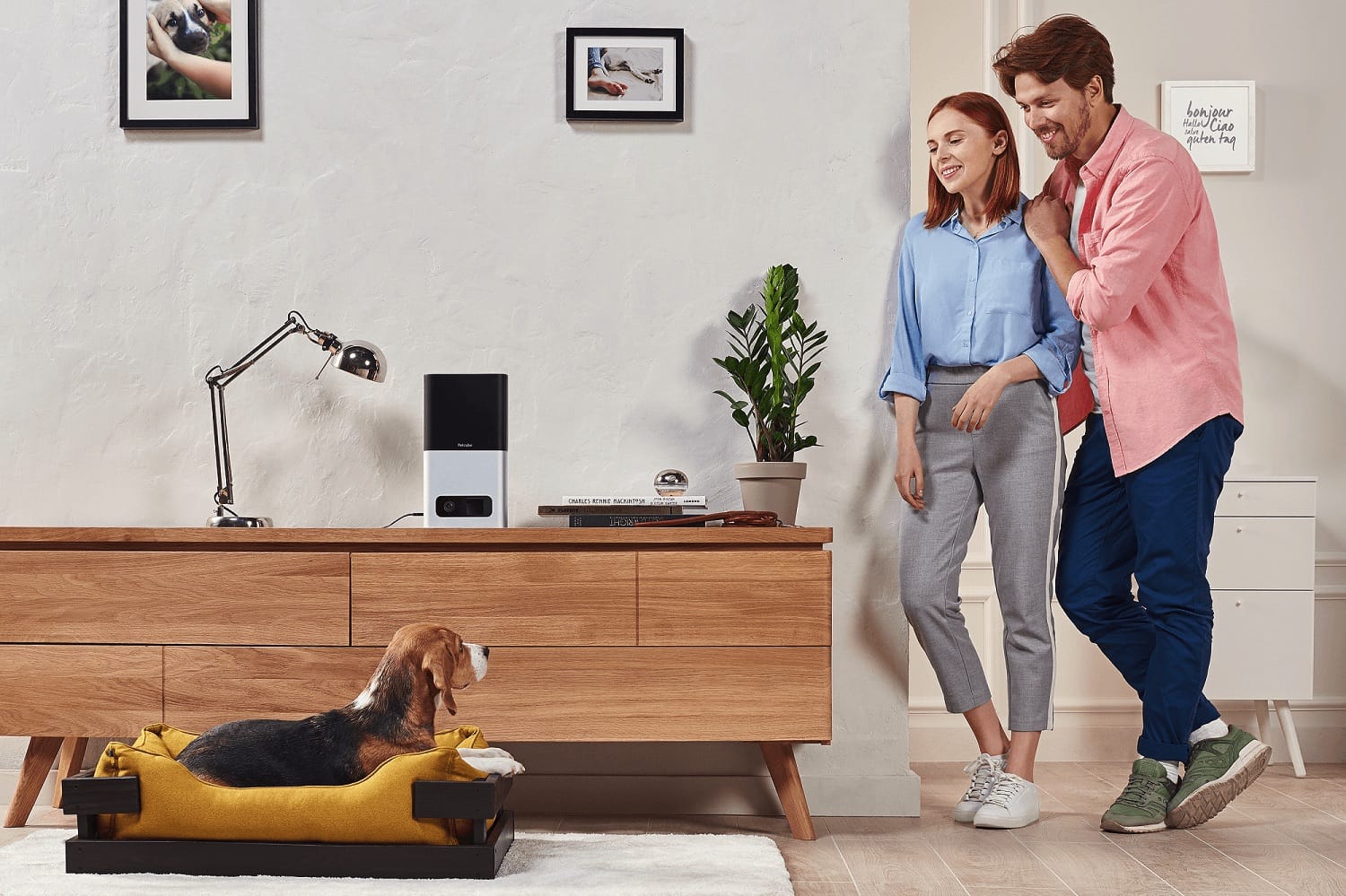 With growing demand in the connected pet category, Petcube recognizes the importance of hands-on experiences to complement online and mobile shopping.
"With increasing adoption of connected pet devices, we're excited to see the shopping experience evolve to meet the needs of busy pet parents. b8ta and Smartech have created immersive formats that let consumers get hands-on with pet technology in a welcoming, informative way," said Yaroslav Azhnyuk, CEO and co-founder of Petcube. "We love the idea of pet parents being able to try out our products for themselves. In some of the store locations, customers can even test out the Amazon Alexa voice commands with the Petcube camera devices."
Lowe's is showcasing consumer electronics through its SmartSpot powered by b8ta retail stores. Petcube will be featured in all Lowe's SmartSpot locations.
"b8ta is excited to help bring a hands-on Petcube experience to our standalone b8ta stores and our 70 SmartSpot locations at Lowe's. Petcube is a unique company with a special story to tell about how we take care of our furry friends when we're away from home. Petcube Bites & Play are the best holiday gifts on the market right now for pet parents!" said Vibhu Norby, b8ta CEO.
"We can't wait to bring Petcube to life in Smartech. We fell in love with Petcube, as both Petcube Bites & Petcube Play help pets and their parents live better lives together," said Nathalie Bernce, Smartech CEO. "At Smartech, we want to create unforgettable experiences around the world's best tech and are thrilled to help pet parents discover, try and play with Petcube in our stores."
Petcube will host two media and influencer events with hands-on demos at the b8ta store in San Francisco on Friday, December 1st, and at Smartech's flagship store at Selfridges London on Saturday, Dec. 2nd. Media interested in attending should register at media@petcube.com.
Petcube is continually breaking new ground with its connected pet devices. It is the first pet brand to integrate both Amazon Alexa and Amazon Dash Replenishment. With this integration, all Petcube Bites and Petcube Play camera owners can use voice commands to ask Alexa to do specific actions like treating or playing with their pet. Additionally, Petcube was the first home camera to introduce a Facebook livestream feature earlier this year.
The US and European retail expansion follows the announcement by Japanese partner SoftBank, which will carry the Petcube lineup, that it has launched pre-orders of Petcube Bites and Petcube Play, with items expected to hit stores on December 8th in Japan.
Petcube's Cyber Monday promotion has been extended through Saturday, Dec. 2nd on Petcube Bites at $169 in the US ($80 off MSRP of $249), £119 in the UK (£80 off MSRP of £199), and €169 in the EU (€80 off MSRP of €249), while Petcube Play is at $149 in the US ($50 off MSRP of $199), £99 in the UK (£50 off MSRP of £149), and €129 in the EU (€50 off MSRP of €179). This week, Petcube.com has launched its 12 Days of Gifting daily deals campaign together with exclusive seasonal accessories.
About Petcube
Petcube is reimagining pet care, and makes the best-selling pet cameras and software, connecting people to their pets. Their products enable people to see, talk, play, and treat pets remotely while keeping pets safe and healthy. Petcube products are available in over 18 countries and sold in over 5,000 retail locations. The company is headquartered in San Francisco, CA. For more information visit the Petcube website, and follow us on Twitter, Facebook, Instagram and YouTube.