Earlier this month, the San Francisco SPCA unveiled this year's holiday windows at Macy's Union Square, a tradition it has been hosting every year for more than three decades. It's a unique opportunity to forget about all the holiday chores and is honestly one of the cutest and most bliss-bringing annual traditions in San Francisco - and this year alone, 168 animals have been adopted from the display.
The windows are filled with unbelievably adorable and fuzzy cats and dogs. Over a million visitors flock there each year to watch, cuddle and even play with them. However, it is not only about getting a pet cuddle session.
All the pets are up for adoption and the main mission of the event is to help these little bundles of joy find forever homes. Since the annual event began, over 9,000 animals have been adopted.
People interested in adopting a pet can receive information on pet adoptions and how to ensure a safe transition. All adopters receive gifts from the SPCA's official partners - Petcube, Simaprica, and Purina.
Petcube devices are installed in the Macy's windows and cuddle lounge area on the 6th floor - so anyone can view these adoptable furbabies by downloading and logging in to the free Petcube App (follow SFSPCA to connect to these cameras). Information on how Petcube pet cameras, including Petcube Bites and Petcube Play, can help new pet parents is also available on-site. New pet parents can take advantage of the exclusive Holiday discounts on Petcube camera purchases on the day they bring home their new furry family members.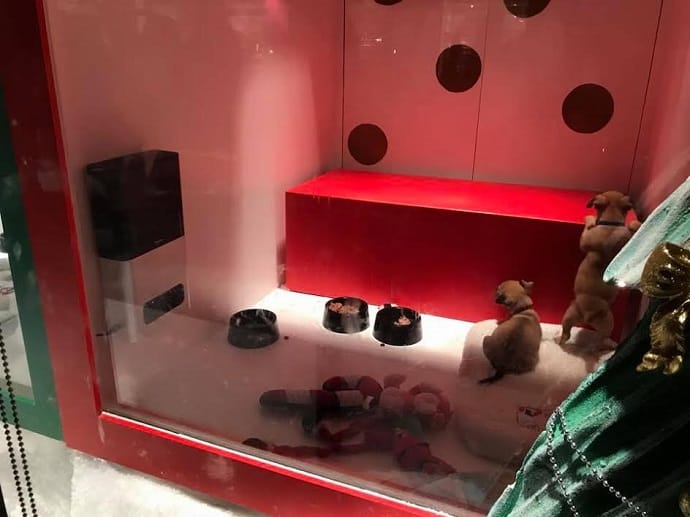 The event will run through January 1. For more information, visit the SF SPCA's holiday windows portal.