New product announcement comes on the heels of a sold out holiday season at new retailers including Best Buy, Brookstone and Nordstrom.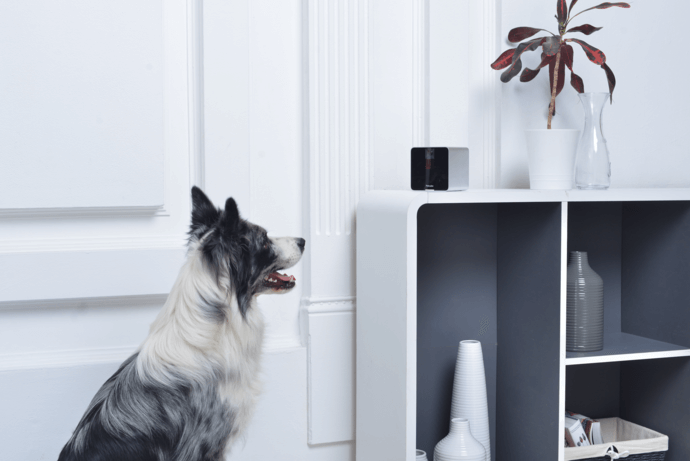 Las Vegas, NV. — January 4, 2015 — Petcube, Inc., maker of the innovative Petcube Camera that allows owners to watch, talk to and play with pets on their iOS and Android devices, today announced early details of Petcube Protect: a new cloud-based subscription service that gives owners peace of mind when it comes to their pets and their home property. In an effort to meet the growing product demand over the Christmas holiday season, Petcube expanded distribution with U.S. retailers including Best Buy, Brookstone and Nordstrom. In December, the demand was so high, the product sold out at all retailers.
With a large, growing addressable audience, Petcube is making advances to connect owners with their pets in more meaningful ways. Petcube Protect, which will launch in the spring, gives owners peace of mind when it comes to their pets and property. Customers will be able to subscribe monthly to get access to 10 or 30 days of video history, depending on the subscription option, advanced motion sensing and sound detection capabilities and notification alerts, and a new auto-play mode for the interactive laser toy. Petcube Protect is designed to meet the needs of the average pet owner to help keep their pets happy and home safe. All Petcube Camera owners will have the option to subscribe to Petcube Protect when the service is rolled out.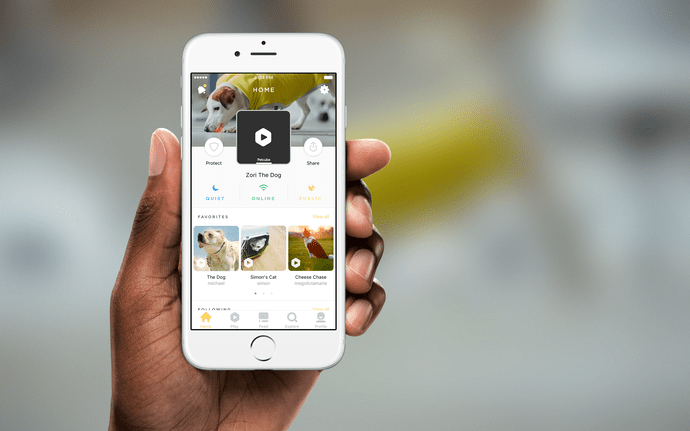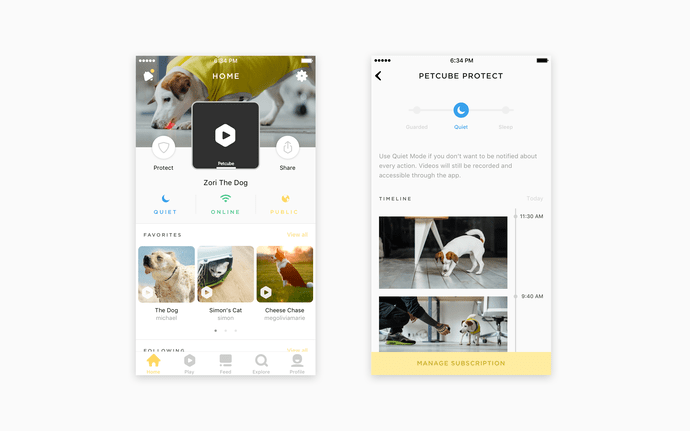 In less than two years since it was conceived as a successful Kickstarter campaign, Petcube has emerged as a technology leader in the pet care industry, claiming a new category of Connected Pet that's defined at the intersection of Connected Home and Pet Care. In the US alone, 65% of US households, or approximately 79.7 million Americans own a pet, according to the American Pet Product Association. Pets left alone for long periods of time can be susceptible to depression and separation anxiety. There has been a rise in pet obesity with 54% of cats and dogs considered overweight or obese, according to the Association for Pet Obesity Prevention.
"We're committed to leading this emergent category of Connected Pet, innovating on our first camera product and investing in development of our next products and software services," said Yaroslav Azhnyuk, CEO of Petcube, Inc. "We want to transform the technology space that caters to pet owners by continuing to create great products and building a unifying platform that improves the lives of people and their pets."
Petcube is also sold on Amazon and sells direct to consumers on petcube.com. The company plans to expand its international footprint and distribution in major markets around the world in 2016.
Petcube will be exhibiting this week at the Pepcom Digital Experience! on January 5, 2016 and at the Consumer Electronics Show (CES), booth #70542, in Las Vegas.
#
About Petcube
Petcube keeps people connected with their pets. It's first product, Petcube Camera, is an interactive pet monitor with real time video and built-in laser pointer. It allows pet owners to watch, talk to, and play with their pet from their smartphone, no matter where they are. Petcube was funded on Kickstarter and became one of the most successful crowdfunding pet products in history. For more information visit petcube.com, and follow on Twitter, Facebook, Instagram and YouTube.
For Media
Media kit can be found at www.petcube.com/mediakit
Media Contacts
Daria Staverska
Head of PR, Petcube
media@petcube.com
Amanda Taggart
Mercury Global Partners for Petcube
amanda@mercuryglobalpartners.com