San Francisco, August 31, 2015 — Petcube, the company that keeps people connected with their pets, announced that Christopher Madeiras will join as Senior Vice President of Worldwide Sales reporting directly to the CEO. Christopher comes to Petcube most recently from Whistle Labs where he had served as Vice President of Sales and Marketing. Prior to that he held several senior leadership positions at top consumer companies including L'Oreal, PepsiCo and Nestlé.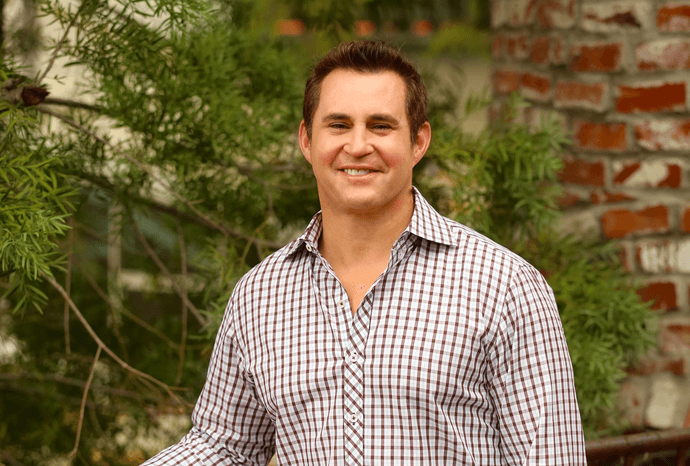 Christopher will apply his expertise and knowledge to accelerate global sales growth of their Petcube Camera — the first true IoT gadget specifically designed to let pet owners watch, talk to, play and even share their pets adventures from anywhere simply using their smartphone.
"I could not be more thrilled about working at a company that brings technology and the love of our pets together," said Christopher Madeiras. "Consumers have embraced technology in every aspect of our lives and I think they are ready to include their beloved pet family members in that as well. Seeing, communicating and engaging with our pets when we are away from them is something that I think every pet parent and extended family member can get excited about."
"Christopher has unique experience working with top tier consumer goods companies, the pet industry combined with consumer electronics and top national retailers. In Petcube, we're on a mission to improve both pet and pet parents lives with technology. I can not be more excited about bringing a world-class professional like Chris to bring our brand into the homes of pet fans worldwide." said Yaroslav Azhnyuk, CEO and Co-Founder of Petcube.
After delivering its Kickstarter-funded interactive pet camera to backers and raising $1.1M in seed funding, Petcube is testing placements at major national retailers in the US and Canada including: Best Buy, Brookstone, Amazon, and Fry's to name a few. The company has also launched Petcube for Shelters, a special program allowing all Petcube App users to interact with pets available for adoption.
About Petcube
Petcube, the company that keeps people connected with their pets, offers a free mobile app for iOS and Android devices as well as a Petcube Camera — an interactive pet monitor with real time video and built-in laser pointer. The Petcube Camera is the first product that allows pet owners to watch, talk to, and play with their pet from their smartphone, no matter where they are. Petcube was funded on Kickstarter and became one of the most successful crowdfunding pet products in history. The company is headquartered in San Francisco, CA with offices in Kyiv, Ukraine. For more information visit petcube.com.
Media Contact: Daria Staverska, head of Communications at Petcube
daria.staverska@petcube.com
Media kit: https://petcube.com/mediakit/