Best-selling pet camera maker rolls out free video cloud storage and connects pet profiles to user accounts
San Francisco, CA — February 9, 2017 — Today Petcube announced the rollout of free 4-hour video history to all Petcube device owners, accessible through the Petcube App, which supports iOS and Android devices. For the first time, Petcube device owners can play back cloud-recorded video clips of what transpired over the last 4 hours, without a Petcube Care subscription. All users can get insight into what's going on with their pets while they're away from home. For complete 24/7 cloud-recorded coverage, users have the option to upgrade to a Petcube Care subscription, which provides 10 or 30 days of history for $10/month or $30/month, respectively.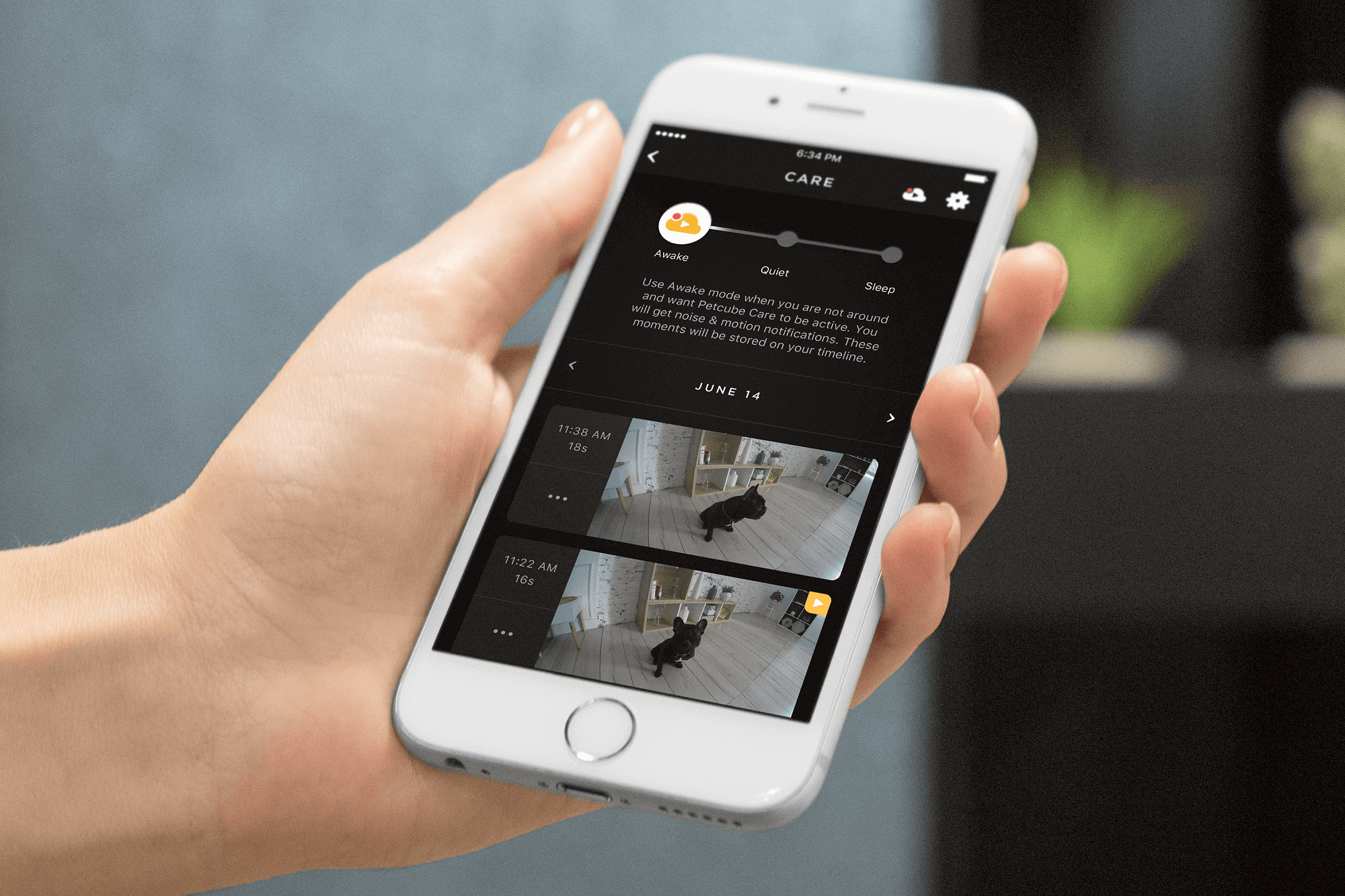 With a commitment to reimagining pet care, Petcube gives people a secure way to stay connected to their pets and provides a solution for busy people to check-in on their pets, see, interact and play with them in 1080p HD video. In addition to the free 4-hour video history, Petcube introduces pet profiles, so users can connect pet profiles to their Petcube user account. Ideal for single or multi-pet households, the new pet profile enables owners to capture their pet's breed type, age and weight. In the future, pet profiles will store individual pet preferences.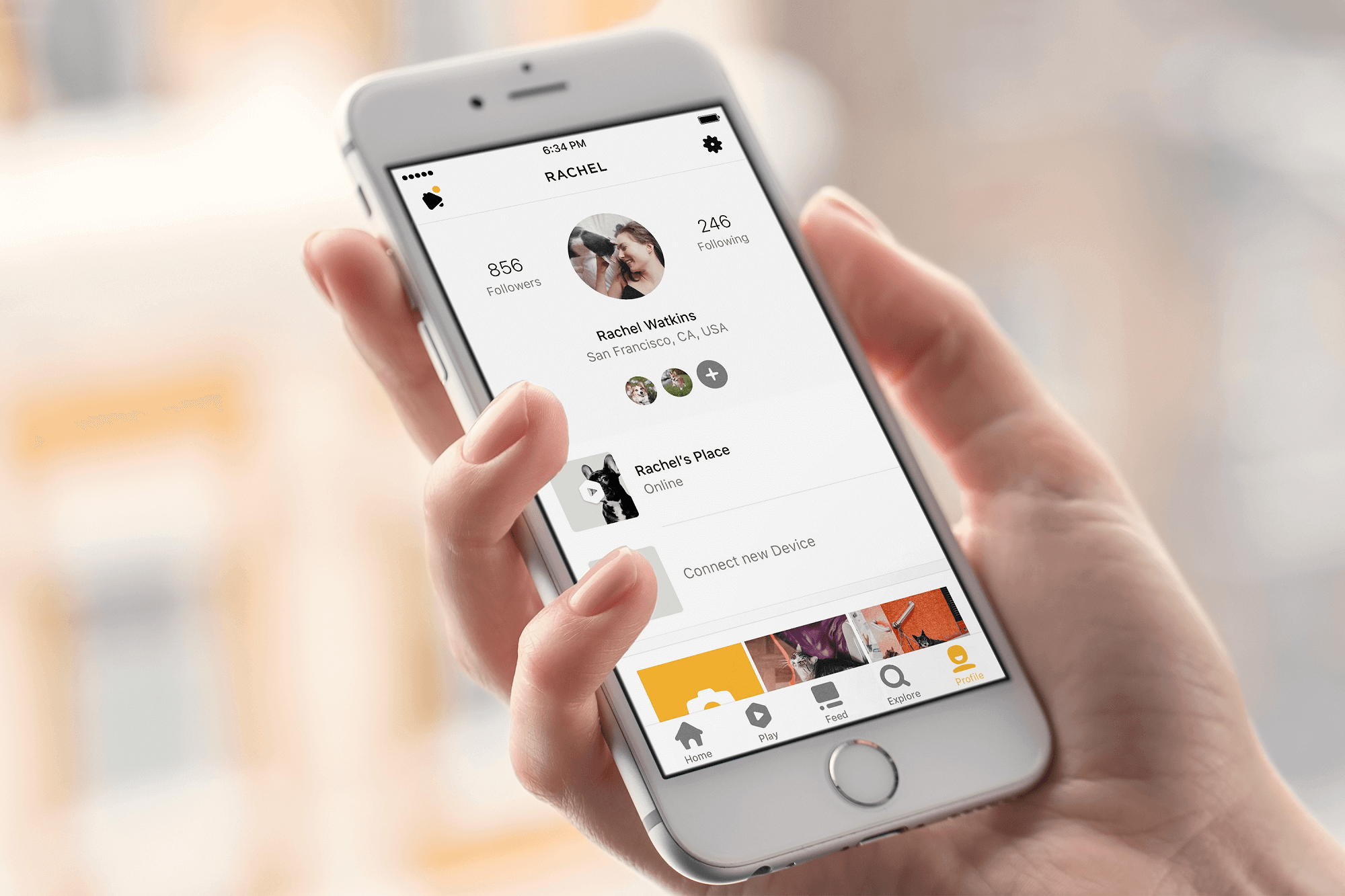 "We're always thinking about smart, creative solutions that help people connect and care for their pets when they're not there," said Yaroslav Azhnyuk, CEO and Co-Founder of Petcube. "Our customers lead busy lives and want to always be sure their pet and home are safe, never worrying about missing a moment. Now, combined with pet profiles, you will be able to inform your family member, sitter, or trainer of your pet's vital information. Greater context enables better care for your pets."
The video cloud history and pet profiles are accessible via the Petcube App, and will work across all Petcube devices, including Petcube Play and the forthcoming Petcube Bites interactive treat cam. The free 4-hour video history is by default in an inactive state. The Petcube device owner can choose to activate video recording by selecting 'Awake' or 'Quiet' mode under 'Care' on the Petcube App's home tab.
All Petcube devices come in 3 colors - Rose Gold, Matte Silver, and Carbon Black. In celebration of Valentine's Day, Petcube is running a limited time promotion on its bestselling Petcube Play camera, now on sale for $179 at Petcube.com.
About Petcube
Petcube is reimagining pet care. We are dedicated to improving the lives of pet parents and their pets through technology. Petcube products include Petcube Play, the next-generation interactive pet cam, and the forthcoming Petcube Bites, an interactive treat cam. Both products enable pet parents to see, talk to and have fun with their pets from their smartphone anytime, anywhere. Petcube is headquartered in San Francisco with offices in Kyiv, Ukraine and Shenzhen, China. For more information, visit petcube.com and follow on Twitter, Instagram, Facebook and YouTube.
Media Contact
Brad Wells
Petcube, Public Relations
media@petcube.com