Petcube Play, Next-Gen Pet Camera, Arrives for the Holidays Bestselling pet camera maker is ringing in the holidays with Petcube Play, now available for sale on Petcube.com, Amazon, Best Buy and Petco.
San Francisco — November 16, 2016 — Today, Petcube announced that Petcube Play is now available for sale on Petcube.com, along with major retailers Amazon, Best Buy and Petco. Over the summer, Petcube had a successful pre-order campaign for its new products Petcube Play and the forthcoming Petcube Bites on the crowdfunding platform Kickstarter.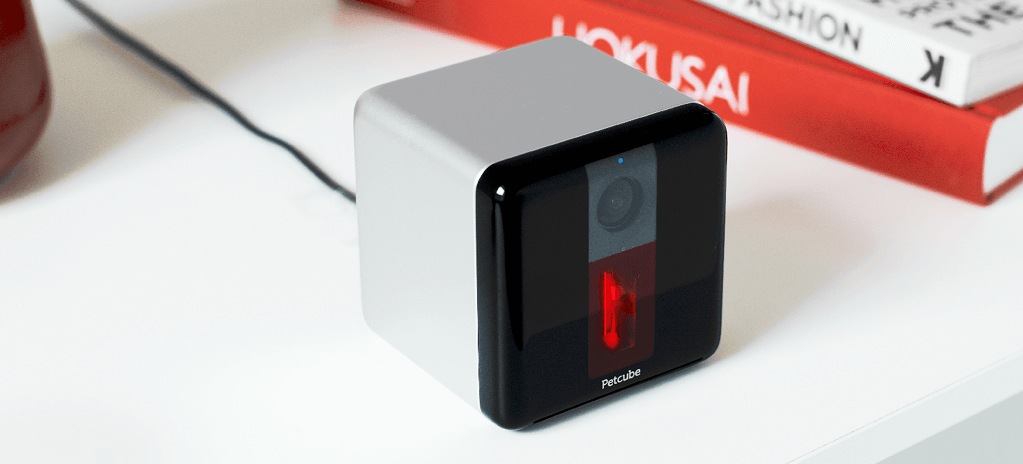 Petcube Play is the next-generation of the Petcube Camera, the original, best-selling pet camera. Redesigned to be more compact, Petcube Play promotes real-time play and exercise with an optimized laser toy, and autoplay mode enables regular playtime when owners' busy schedules get in the way. Petcube Play's wide angled camera comes with advanced features, including clear 1080p HD video, 24/7 video recording, 3x digital zoom, two-way audio, sound and motion alerts, and night vision.
Petcube Bites is an all-in-one interactive treat cam coming in early 2017, designed to create a rewarding treat experience for owners and their pets. Petcube Bites helps people care for their pets remotely, treat and reward them. Using the Petcube app, users can fling treats from their smartphone. Petcube Bites come with the same advanced camera features as Petcube Play, and enables automatic reorder support for treats with Amazon Dash Replenishment.
Both cameras come in three colors: Rose Gold, Matte Silver and Carbon Black.
All Petcube camera products come with a free 30-day trial of Petcube Care, a video cloud recording service. Petcube Care provides 10 or 30 days of video history, so users can watch recorded footage and activity timeline anytime. Owners can enjoy added peace of mind that their pets and home are secure when they're away. Petcube Care subscription starts at $10/month, or $100/year for 10 days of history.
About Petcube
Petcube is reimagining pet care. We are dedicated to improving the lives of pet parents and their pets through technology. Petcube products include Petcube Camera, the #1 best-selling interactive pet cam with built-in laser toy, and new product lineup of Petcube Play, the next-generation interactive pet cam, and Petcube Bites, an interactive treat cam. All three products enable pet parents to see, talk to and have fun with their pets from their smartphone anytime, anywhere. Petcube is headquartered in San Francisco with offices in Kyiv, Ukraine and Shenzhen, China. For more information, visit petcube.com and follow on Twitter, Instagram, Facebook and YouTube.
Media Contact
Brad Wells
Petcube, Public Relations
media@petcube.com