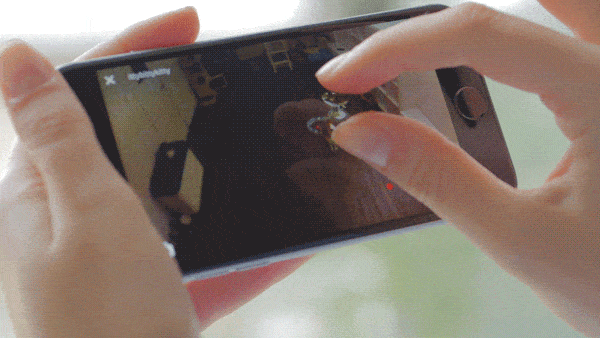 Zoom in and out to your heart's content with 3x digital zoom now in the Petcube App.
Look closer at your cat hiding in the back corner of your room or see your what your dog's got between its paws. With the new pinch-to-zoom feature, you now have a whole new way to look at and enjoy your Petcube Camera feed. Pinch to zoom in, then zoom out.
Note: The laser toy for Petcube Play cannot be operated when your camera is zoomed in.
This feature is available now in the iOS Petcube app and will be coming soon to Android. Be sure to update your app to always have the latest functions and best experience.
You don't need a Petcube Camera to play with real animals anywhere in the world! Anyone can download the free Petcube app and have fun with publicly shared cameras of Petcube users and our amazing shelter partners.


If you already have the apps installed on your smartphone, make sure to download the latest updates (*Data usage fees may apply.).
The Petcube App is the first free mobile application for iOS and Android that enables real-time interaction with adorable pets, even for users who don't have a Petcube Camera. Through the Petcube App, people can share access to their Petcube Cameras and photos of their pets, find new friends and get inspired by adorable animal pix.