Updated Petcube App for iOS Makes It Even More Rewarding for Pet Owners to Stay Connected with Their Pets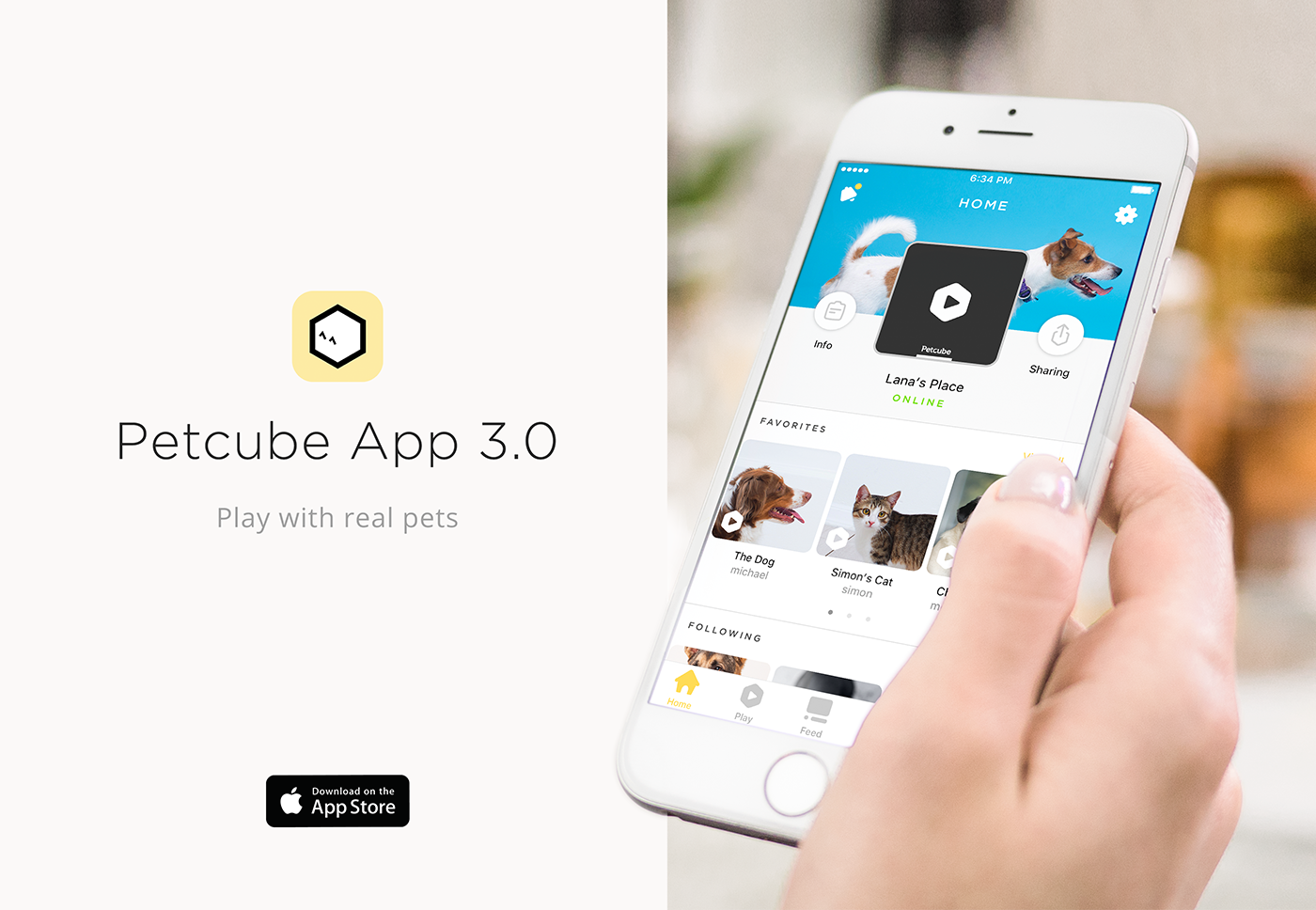 SAN FRANCISCO — March 16, 2016 — Petcube, Inc., the leader in the "Connected Pet" category and maker of the first human-pet communication device, today announced the launch of new camera features accessible in the updated Petcube app for iOS — integrating sound and motion detection and alerts, and autoplay mode for the laser pointer.
This set of new camera features makes it easier for owners to look after their pets. Owners can choose to get notified if their pets are highly active or when there is disturbance in the room. The autoplay mode for the laser enables busy pet lovers to automate play sessions with their pets.
Petcube Camera is the bestselling interactive pet camera on the market. During the holiday season, it sold out at leading retailers, including Best Buy, Brookstone, and Nordstrom. Petcube's advanced features will change the way pet owners socialize with their pets and ensure their pets are safe, healthy, active, engaged and, most importantly, happy while at home alone.
In the latest update, the Petcube app is completely redesigned for an enhanced user experience. It can be used as a standalone experience or as a companion app for the Petcube Camera.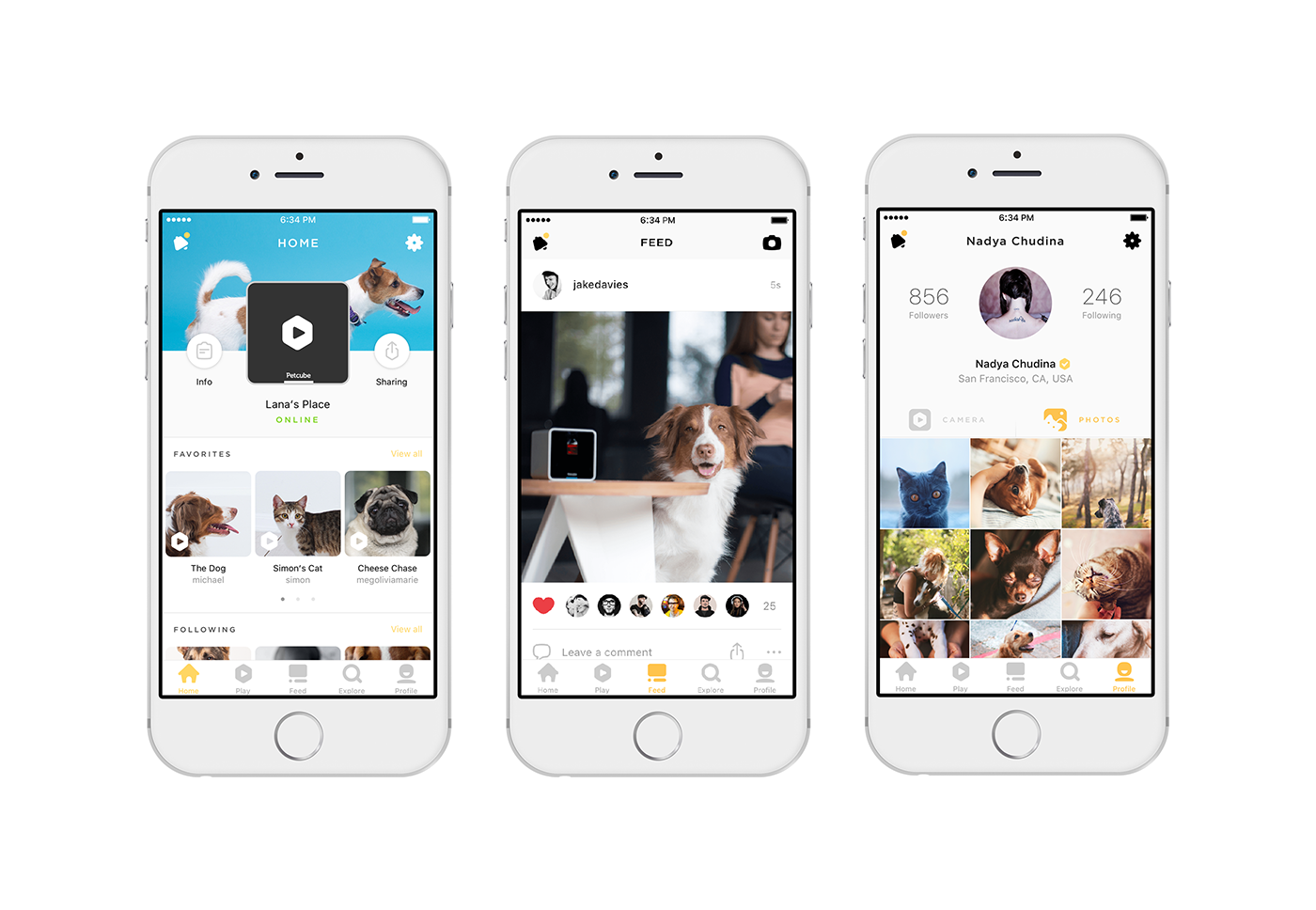 The app update includes:
Redesigned User Interface and Experience. Improved layout, navigation, and curated content based on preferences — your favorite cameras, your play history, and feed updates.
Autoplay Mode. The laser pointer displays randomized patterns to help pets stay active longer and never get bored.
Motion and Sound Detection and Alerts. Notifies and give owners an opportunity to check-in. Owners can deliver commands or praise their pets through the Petcube Camera. These features provide added peace of mind by sending a notification when someone enters the room.
The app update for iOS is available now. The Android version also supports the new camera features: autoplay mode, motion and sound detection and alerts. The redesigned UI/UX will come as an update to Android soon.
About Petcube
Petcube keeps people connected with their pets. Its first product, Petcube Camera, is an interactive pet camera with real-time video and built-in laser pointer. It allows pet owners to watch, talk to, and play with their pet from their smartphone, no matter where they are. Funded on Kickstarter, Petcube became one of the most successful crowdfunding pet products in history. Petcube is for sale on Petcube.com, Amazon, Brookstone, Best Buy, Nordstrom.com, B&H Photo Video, and Frys.
Headquartered in San Francisco with offices in Kyiv, Ukraine, and Shenzhen, China, Petcube is a privately held company backed by Almaz Capital, AVentures Capital and Y Combinator. For more information visit the website, and follow us on Twitter, Facebook, Instagram and YouTube.