We love stories about how Petcube brings people closer to their pets and meet their other needs! Today we interviewed Michel Jacques, whose work experience includes a stint at a major provider of home security systems. He tells us how Petcube helped him do away with his home security system - and entertain his cat.
You first got a Petcube before you were left on a two-week vacation without your cat. How did it work out for you?
"It was fantastic, mostly that we had a new person to take care of Jeanne, someone we didn't really know. So with our petcube, we are able to know at what time she came and how long she stayed to play with our cat."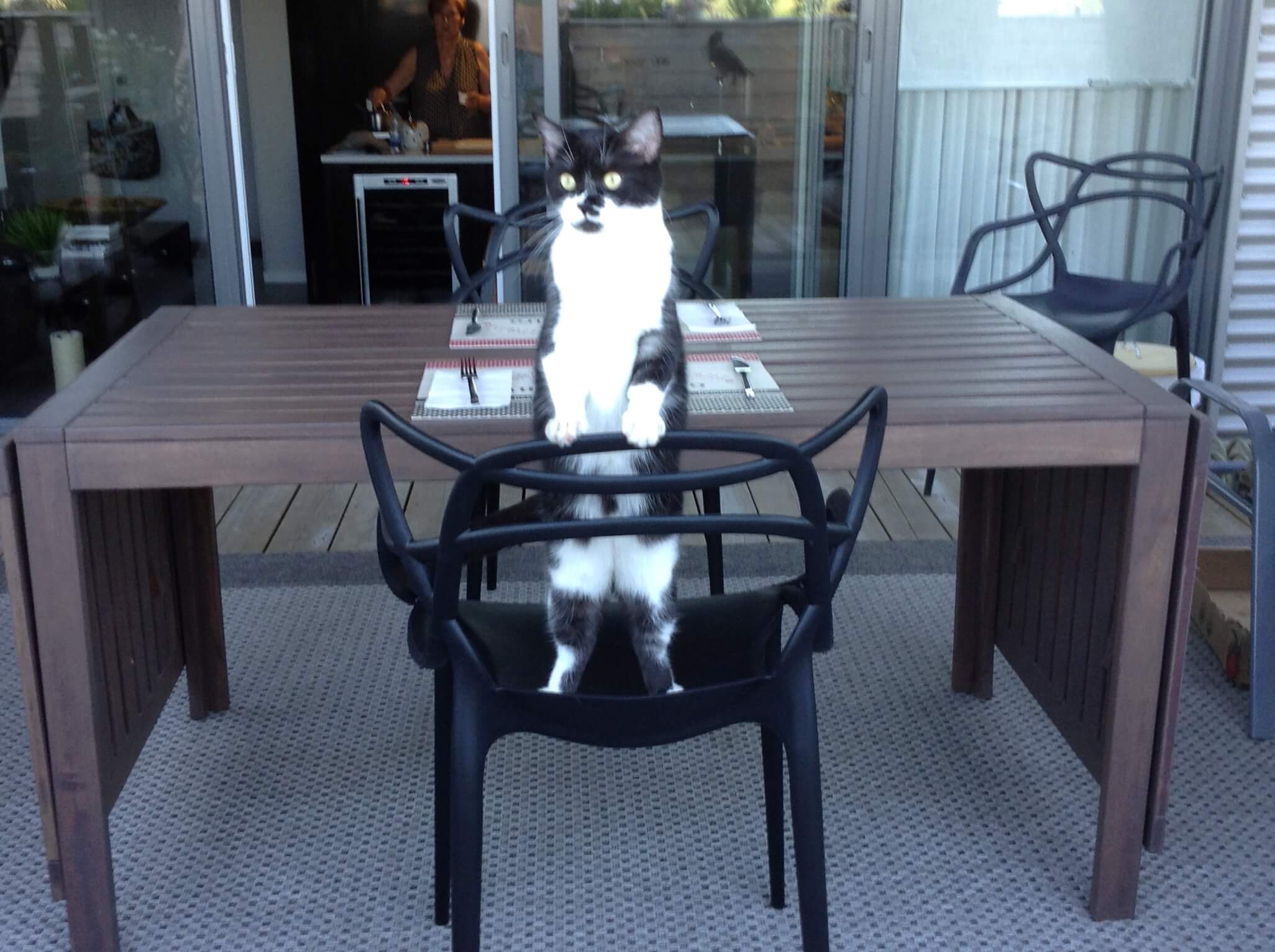 Michel's cat Jeanne
What functions or features do you like most about your Petcube?
"I really like the fact that I can see my cat and talk to her. Many times, we called her and she would show up to play with us. It made me feel closer to her."
How has Petcube helped you with your home security? How do you feel it compares to other products & services on the market?
"Living in Montreal where burglary is not very high, the main reason I had a security system was to protect against a fire if I wasn't home. Having moved to a condo where we are connected and have sprinklers, I didn't really need a complete security system. Discovering Petcube allowed me to cancel my security system at $45 per month and keeping the main feature I was using… checking on my pet and gave me also the possibility to play with my cat when I am away."

Michel's cat Jeanne
Do you think Petcube is appealing to other people who are looking for home security solutions?
"During those years, I visited many homes and sold many security and home automation systems, and in many cases, when customers were buying a camera, they would have been very happy having only a Petcube, as the main reason they were buying it was to see their pet during the day."
About the interviewee: Michel Jacques has been in sales management all his life and was National Residential Sales Manager Canada at the largest home security provider in Canada for six years, managing a team of over 200 sales reps. He is now Vice President and CMO of a biotechnology company versed in manufacturing microorganisms additives for wastewater treatment.
Was this article helpful?
Help us make our articles even better