Petcube Care membership launched in March with great fanfare on partner benefits — from Trupanion medical insurance and Rover.com to DOGTV and Audible for Dogs. We're committed to helping Petcube users be the best pet parent possible.
Petcube users ranked veterinarians as the #1 most important care provider. All 10/30 day Petcube Care members have the option to talk to a vet technician via web chat, powered by Vetted. It's a great way to ask general questions and get some advice.
Any Petcube Care member with a 10/30 day plan can access Vetted's live Q&A service for free — up to 5 times a month. Click here and give it a try.
Old School Meets New School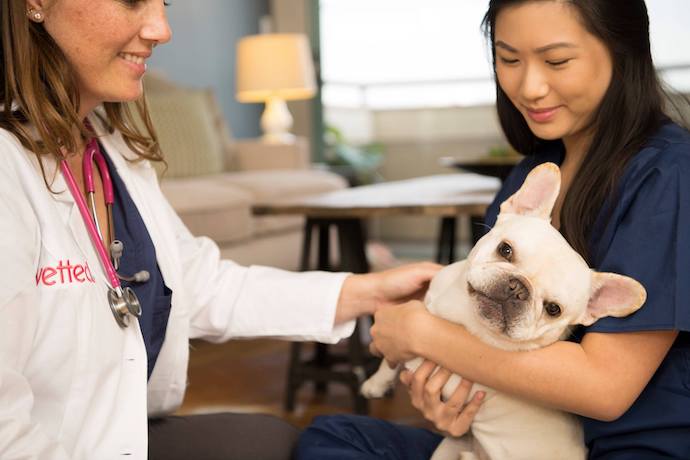 What makes Vetted a standout service is their on-demand model. They provide in-home care where a licensed vet and vet tech comes to the comfort of your home and spend quality time with you and your pet. So if you're crazy time-crunched, have a nervous (or senior) pet, or you just don't want to leave the house, then consider an in-home option. It may conjure up an old school image of Dr. Quinn Medicine Woman, or a doctor carrying a black medical bag. Fast forward to current times, and we have an on-demand, vet care service that blends personal care with quality service, whenever and wherever you need it.
Petcube chat with CEO Karan Aneja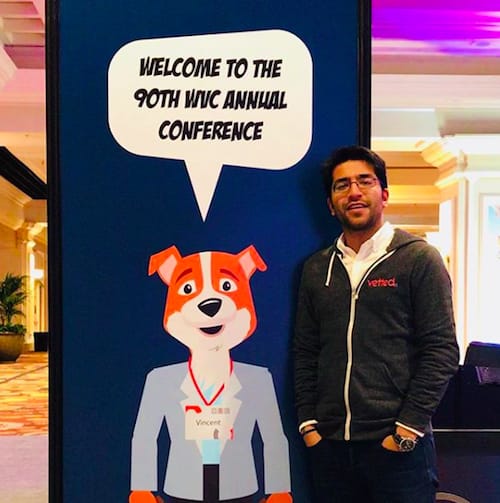 A visit to the animal ER became a life-changing moment
Karan got the idea for Vetted when his dog Gobi got sick. It was evening and his local vet clinic was closed, so Karan rushed Gobi to an animal ER facility. In the waiting room for 3 hours, his pup was visibly stressed. After running through a battery of tests, Karan was handed a $680 bill and a diagnosis of "it's just indigestion." After going through that experience, Karan knew he could create a better, personalized approach to vet care.
Providing complete care at home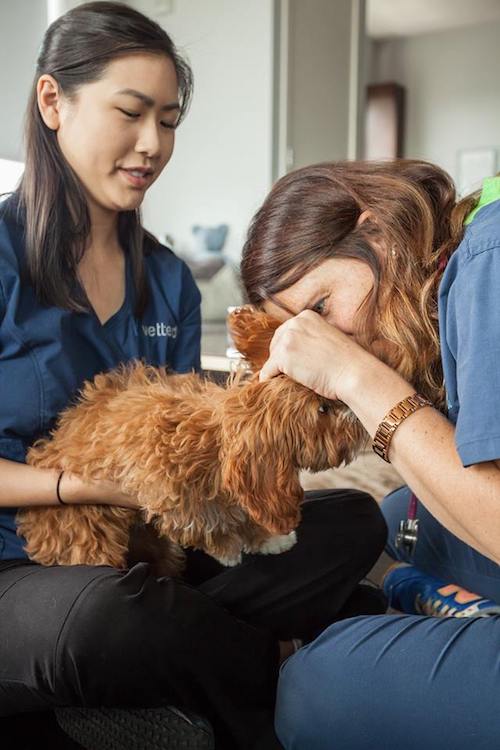 Vetted offers the convenience of in-home with a highly personalized approach that's affordable. Services include wellness exams, non-emergency sick visits, vaccinations, diagnostics and treatment.
The personal approach means one-on-one attention in the comfort of your home vs. going to a vet's office.
Convenience also means weekend hours and extended hours. So, pets can get quality care as soon as conditions arise.
Affordable care with transparent pricing
Vetted provides transparent pricing. Without having to maintain infrastructure building overhead, they can provide medication and diagnostics at more competitive rates. Vetted's clients have saved anywhere from 24% to 40% in out-of-pocket expenses.
Why Pet Parents are Choosing Vetted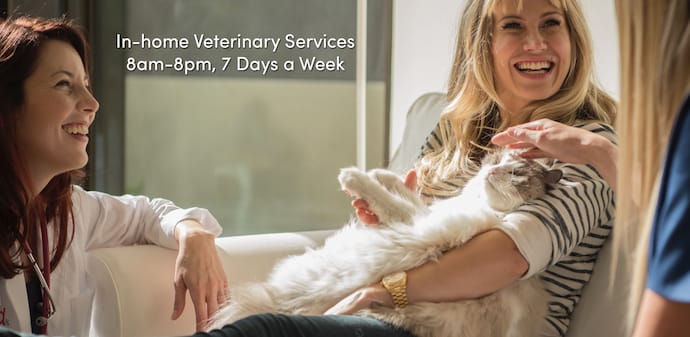 Their clients remark on the ease of scheduling appointments anywhere from 8 am to 8 am, and on weekends, avoiding waiting room times and the transport times, enabling pets to receive care and heal at home. Clients also get ease of access to follow-up care and questions answered via video conferencing.
Who's a great candidate for in-home care?
Anyone really. When you take pets outside of their homes, it can increase their stress level and may affect diagnosis. With vets meeting pets in their natural environment, it removes some of the main stressors.
Where you can book Vetted at home
Vetted currently operates in Los Angeles, Orange County, and the San Francisco Bay Area. They will be expanding to other cities soon, including New York, Seattle and Denver.
Getting Personal with CEO Karan
Q: How did you get into the pet care space?
A: I originally started in the healthcare space for humans, cofounding Portea Medical, South-East Asia's largest home healthcare company. After the experience with a brick-and-mortar vet when our dog, Gobi, got sick, I knew I could take my experience from Portea Medical and help transform the pet care industry.
Q: What famous pets do you follow on Instagram? Who's your favorite?
A: I can't resist a good pet Instagram account. It's hard to pick a favorite, aside from our own, @vettedpetcare, but for dogs I love @manny_the_frenchie, @maggieandrossi and all of the dogs that @apurposefulrescue saves.
As for cats, I am a big fan of what Hannah Shaw @kittenxlady is doing to save kittens all over the country, and I can't help but follow many of the cats she has rescued, especially @_gochloego_.
Q: Are you more of a dog or cat person?
A: I'm probably more of a dog person, but many of our clients are cats, so they are definitely winning me over.
Was this article helpful?
Help us make our articles even better