Deal Accelerates Innovation in Connected Pet Devices and Pet Care
San Francisco, CA — June 27, 2017 — Petcube, the leader in the Connected Pet category, today announced it has acquired PetBot, a Canadian startup behind the Indiegogo-funded PetBot 'selfie-taking' treat dispensing pet camera. The acquisition includes the company's intellectual property and assets. PetBot CTO and founder Misko Dzamba will be joining the Petcube engineering team as Principal Engineer.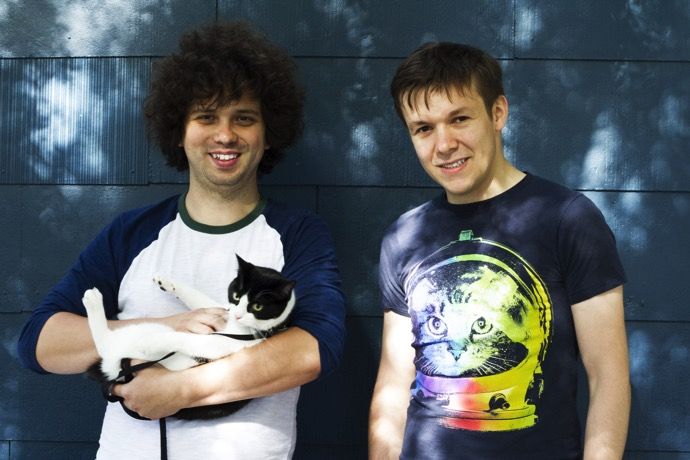 "We've admired what the PetBot team built, their speed of innovation, and Dzamba's passion for improving lives of pets with technology," said Yaroslav Azhnyuk, CEO and Co-Founder of Petcube. "Petcube connects pets to the Internet and delivers state of the art technology and design to over 100,000 pets and their parents globally. We couldn't be more excited about joining forces with PetBot, and accelerating innovation in the connected pet space."
With the acquisition, Petcube is deepening expertise in artificial intelligence and machine learning and gearing up for future product releases. Dzamba comes with a strong academic and research background in AI, and has authored numerous publications and patents in connected pet, machine learning, and genetics. Previously, Dzamba was with Y Combinator backed company, Atomwise, developing deep learning algorithms for drug discovery.
At Petcube, Dzamba will be heading up the company's AI team, developing next generation software that will be integrated across all Petcube products and services. With the transition, PetBot customers will continue to receive ongoing support for the next 12 months.
"When Petcube first launched in 2013, I knew that the founders understood the needs of the modern pet parent at a time when almost no one else did. PetBot has been nothing short of a wild ride, and I feel grateful to have worked with such a dedicated team and my Co-Founder and PetBot CEO Zoran Grabovac. I am now privileged to be able to continue my work in pet technology at Petcube and am very excited to see what the future holds for our furry companions!" said Misko Dzamba, CTO and Co-Founder of PetBot.
Petcube is about to release its own interactive treat camera, Petcube Bites. Currently available for pre-order, Petcube Bites is the most advanced treat camera on the market. Features include the ability to fling treats up to 6 feet, 2 lb container capacity, and automatic treat reordering using Amazon Dash Replenishment. Petcube Bites features include 1080p HD video, night vision, video cloud recording, sound and motion alerts, and two-way audio.
In Azhnyuk's recent guest article on Entrepreneur.com, he shared that the pet care industry is at the brink of disruption and estimates that 40 million pet households will use a connected pet device by 2022, or half of the projected US pet population. According to Petcube's projections, the connected pet category could be valued at $4.2 billion by 2022, not including services provided with these connected devices.
About Petcube
Petcube is reimagining pet care, and makes the best-selling pet cameras and software, connecting people to their pets. Their products enable people to see, talk, play, and treat pets remotely while keeping pets safe and healthy. Petcube products are available in over 18 countries and sold in over 2,500 retail locations, including Best Buy, Petco, Bed Bath and Beyond, in addition to Amazon. The company is headquartered in San Francisco, CA, with offices in Kyiv, Ukraine and Shenzhen, China. For more information visit the Petcube website, and follow us on Twitter, Facebook, Instagram and YouTube.
Media Contact
Brad Wells
Petcube, Public Relations
media@petcube.com