Best-selling pet camera maker collaborates with Internationally Renowned Dog Behaviorist Cesar Millan
San Francisco, CA — July 19, 2018 — Petcube today announced that it is partnering with Cesar Millan to promote happier, healthier pets, and improve the relationship they have with their human parents. The collaboration will leverage Petcube's technology platform and the behavioral training insights from Cesar himself.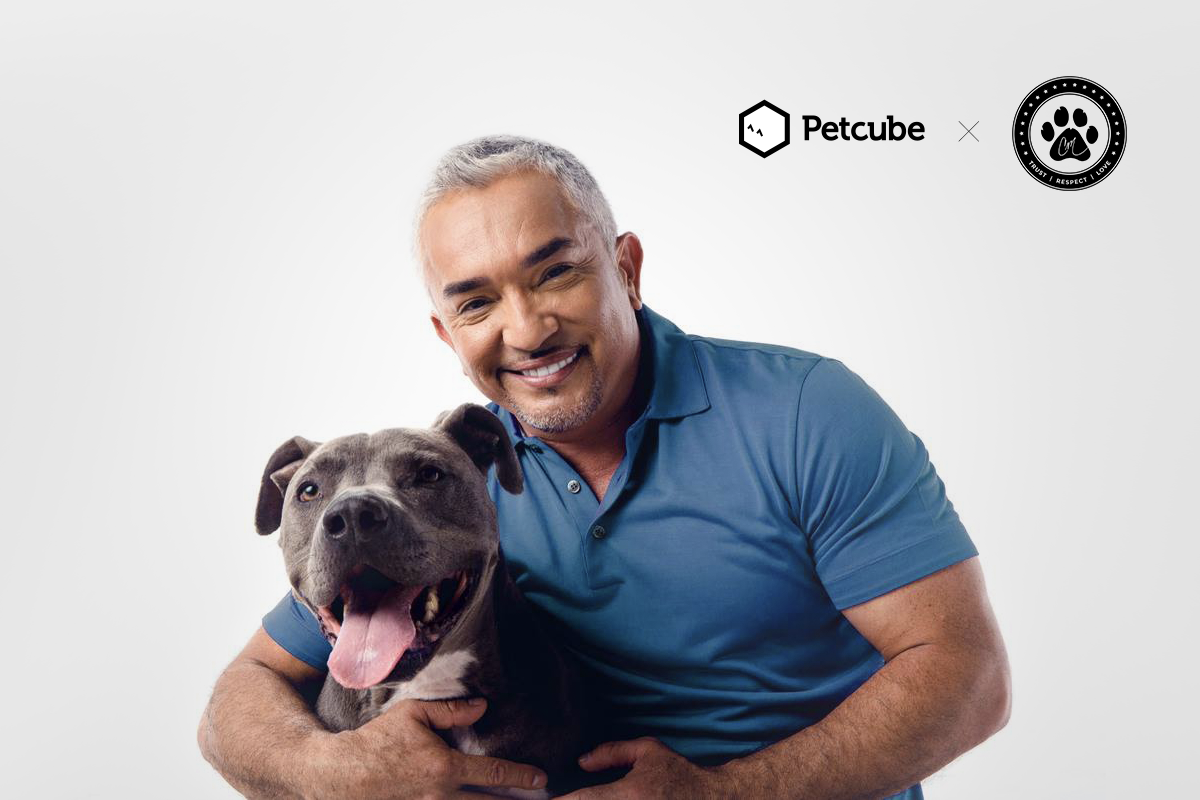 The specifics of the collab will be unveiled in the coming months. To celebrate the partnership, Cesar will be an honoree guest at tonight's Taps & Tails fundraiser event hosted by Petcube and Architecture for Dogs at the iconic Anchor Public Taps. Architecture for Dogs is an international design collective with a mission to bring happiness to humans and their dogs. The project is the brainchild of Muji Creative Director Kenya Hara.
This public event is a fundraiser for area rescues, and brings together emerging artists that are reimagining pet technology as works of art. All proceeds will go to Hopalong & Second Chance Animal Rescue and Long Beach Animal Care Service. Cesar has dedicated a lifetime of work in supporting rescues. He has several hit TV shows, including The Dog Whisperer and Cesar Millan's Dog Nation on Nat Geo Wild.
A public dog-friendly event, doors open on Thursday, 7/19, at 5PM in the Anchor Public Taps. Attendees will have an opportunity to enjoy beers on tap and mingle with Petcube staff, Cesar, and participating artists. More details can be found on the Eventbrite RSVP (https://tapsandtails.eventbrite.com).
Since Petcube's founding, the company has helped shelter and rescue organizations across the country by donating cameras and resources to help increase adoptions. Through its Petcube for Rescue program, the company has set up public camera sharing capabilities to enable anyone with the free Petcube App to interact and play with adoptable pets.
About Petcube
Petcube is reimagining pet care, and makes the best-selling pet cameras and software, connecting people to their pets. Their products enable people to see, talk, play, and treat pets remotely while keeping pets safe and healthy. Petcube products are available in 18 countries and sold in 5,000 retail locations. The company is headquartered in San Francisco, CA. For more information visit the Petcube website, and follow us on Twitter, Facebook, Instagram and YouTube.
For Media
Online Media Kit: https://petcube.com/mediakit/
Press Inquiries: media@petcube.com
For press attendance at Taps & Tails, email media@petcube.com