The company's Petcube Bites 2 and Play 2 interactive pet monitors have been recognized for outstanding camera design.
San Francisco, CA — April 6, 2020. — Petcube is proud to announce that today its latest interactive pet cameras Petcube Bites 2 and Petcube Play 2 were selected for a prestigious 2020 Red Dot Product Design Award, one of the highest-regarded international distinctions for quality design. The Red Dot Product Design Award recognizes the best products of the year in 49 different categories.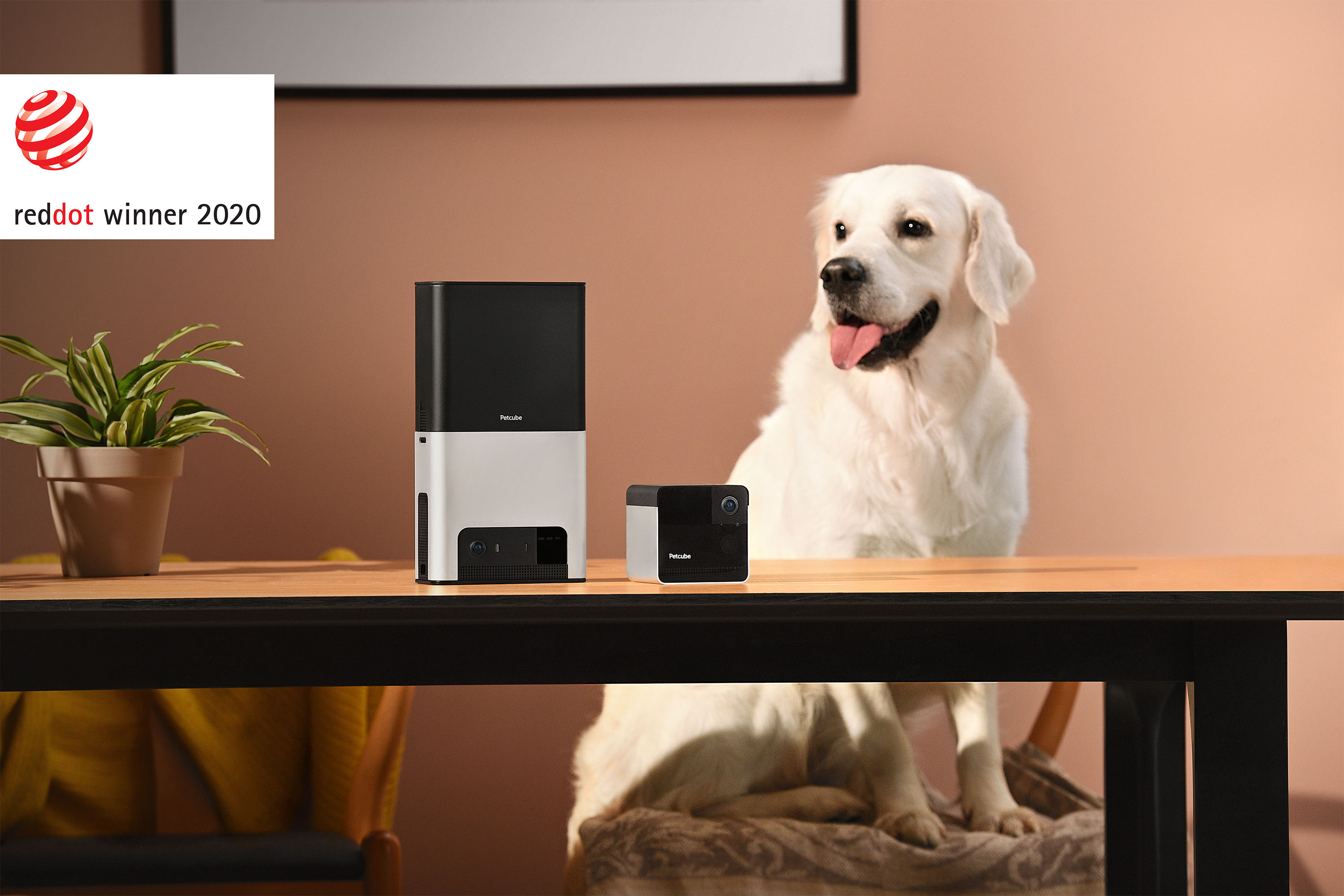 According to the motto "In search of good design and innovation", an international jury of 40 leading designers have tested individually each of more than 6,500 products from 60 countries entered and only awarded the sought-after seal of quality to products that feature outstanding design, including a degree of innovation, functionality, formal quality and ergonomics. The awards will be presented during a ceremony on July 22 in Essen, Germany.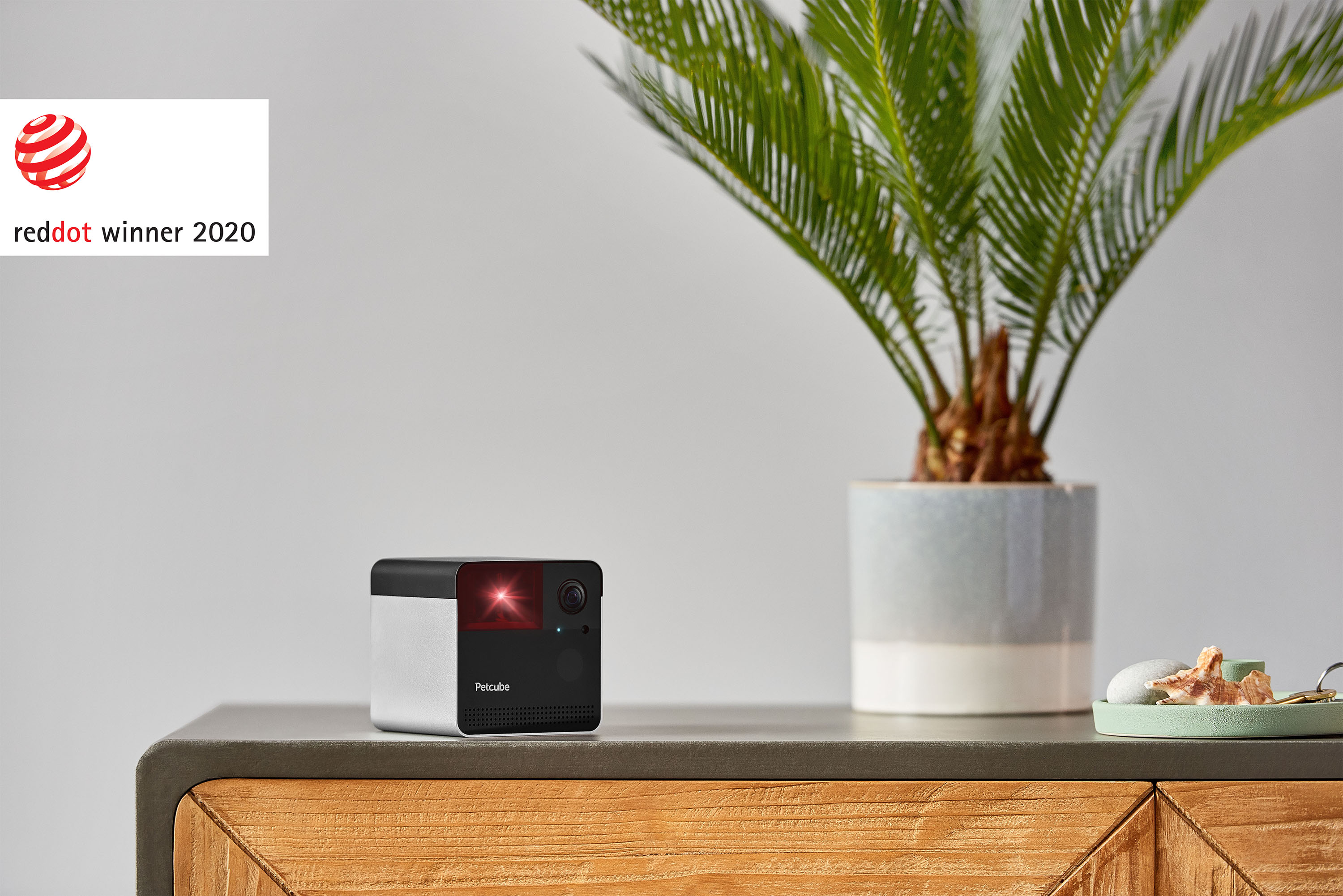 Released in summer 2019, Petcube Bites 2 and Play 2 are the most advanced interactive pet cameras on the market that allow pet parents to watch, talk to, fling treats or play laser with their pets from a phone, have constant home monitoring and receive smart alerts about pets' behavior. With Amazon Alexa built-in, Bites 2 and Play 2 are the first pet cameras that double as smart speakers to make your everyday life easier. Featuring the innovative design and modern look, Bites 2 is designed to be the perfect assistant for busy pet parents.
"Our goal is to enhance pet care through technology. We build products that connect pet parents to their fur kids and bring meaningful experiences." — says Andrey Klen, Chief Design Officer and Co-Founder of Petcube. — "Pet products require the same level of thoughtfulness and care as if they were built for humans. Second-time recognition for our pursuit of innovative design and engineering is truly an honor."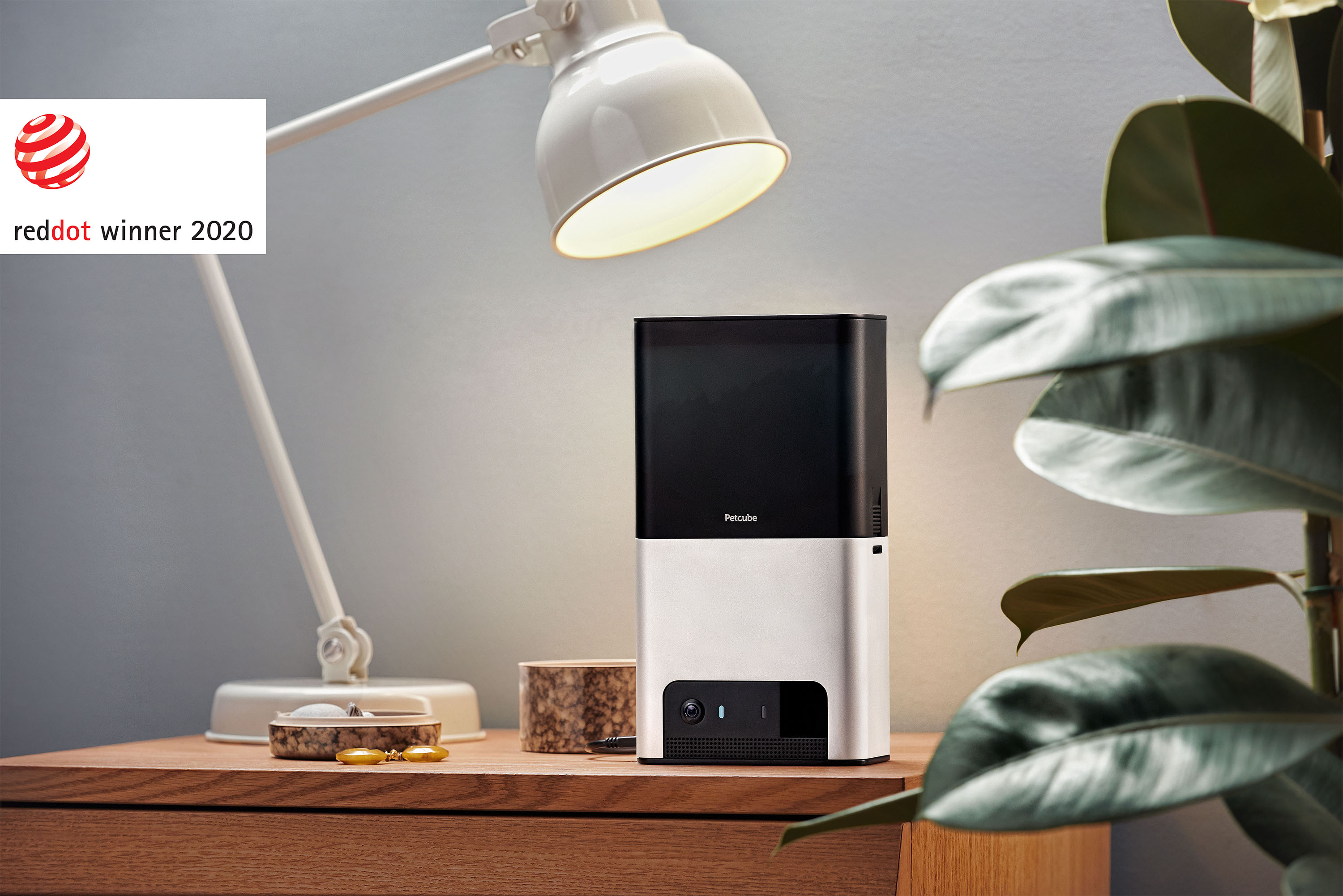 Previously, the company's original Petcube Bites pet camera with a treat dispenser was recognized with the 2018 Red Dot Award in Product Design. With the winning of two more awards, Petcube now has a total of three awards.
Petcube Bites 2 and Play 2 are available for purchase on Amazon at $249 and $199 respectively.
About Petcube
Petcube is a worldwide leader in connected pet cameras and software. It allows people to take care of their pets remotely, by seeing, talking, playing, and treating them. Petcube connects pets to the internet, understands them through machine learning, and provides a platform for other pet products and services.
Learn more at petcube.com, and follow us on Twitter, Facebook, Instagram and YouTube.
For Media
Online Media Kit: https://petcube.com/mediakit/
Press Inquiries: media@petcube.com