Meet Coco and Oreo.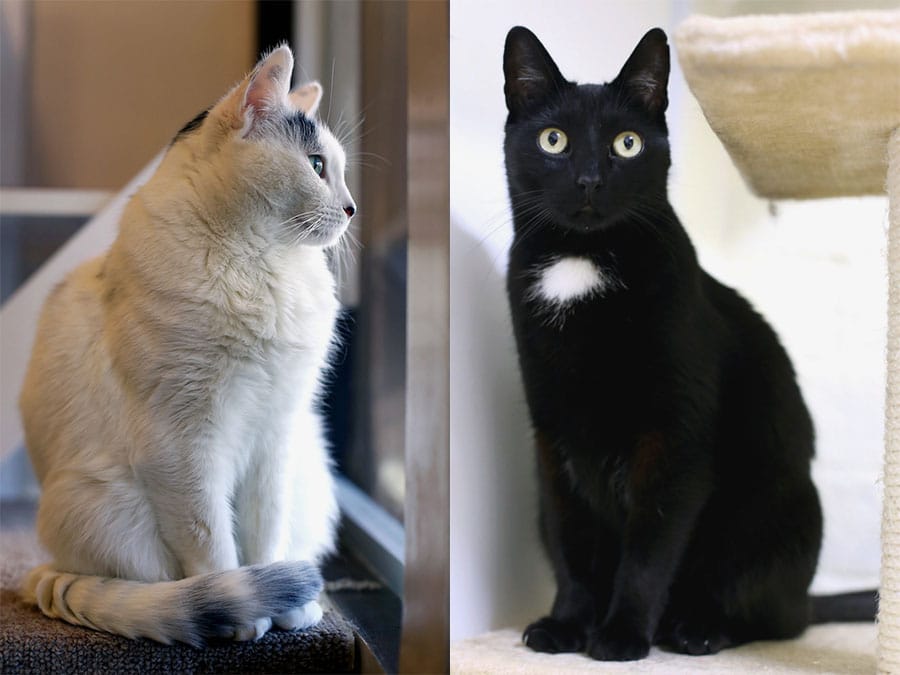 If we have Romeo and Juliet, and dogs have Lady and the Tramp, then cats have Coco and Oreo. Like yin and yang, Coco and Oreo are soulmates, having lived together their entire lives. While their story reads like a fairytale, it wasn't an easy one.
Their previous owners had to move to a new place where cats aren't allowed. Devastated and heartbroken, their owners decided to leave Coco and Oreo at The Cat Cafe, a cat adoption facility in San Diego that doubles as a coffee shop. They've been living there for six months now. Their owners call now and then to say hello.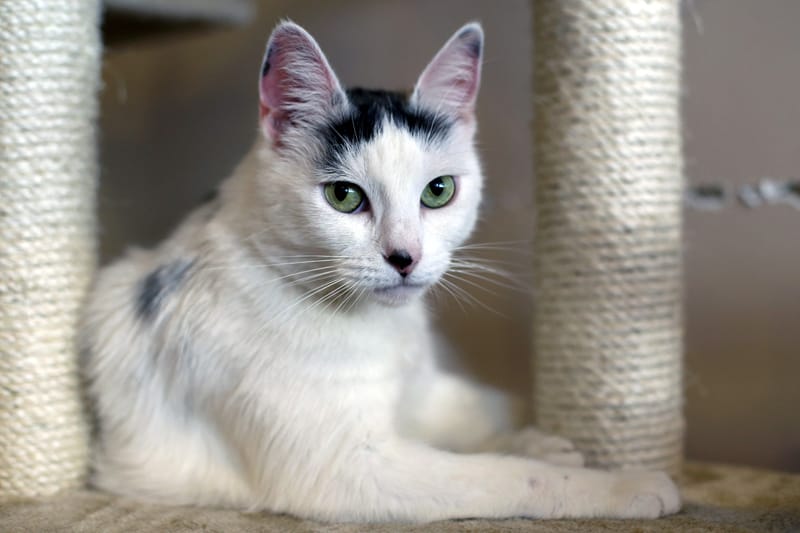 Cat cafes aren't new. They are popular in Taiwan, Japan, and, recently, in the U.S. Because of strict regulations, some apartments don't allow pets. Cat cafes are great places to interact with cats. The interaction with these felines relieves stress and releases endorphins.
"I was sad to see so many cats looking for homes, so I decided to build my own cat cafe in Southern California," says Tony Wang, general manager of The Cat Cafe. "I wanted to give people the chance to enjoy 'purr therapy' while sipping coffee over a pastry." Ultimately, it's about finding homes for adoptable cats, he added.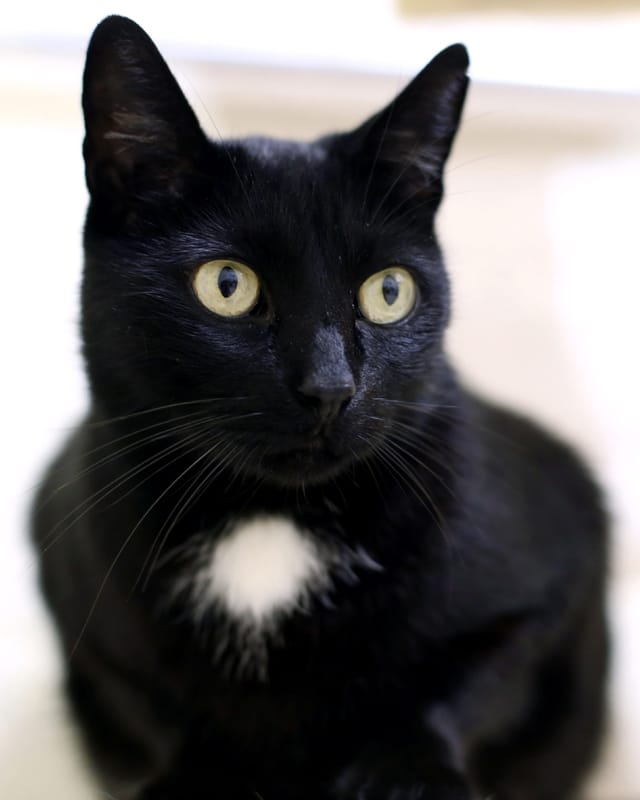 Coco and Oreo are a senior pair, which makes them great, balanced companions. Coco is female and Oreo is male. They are loving, calm, playful, and gentle. But they have their own terms, too, says Wang. Push their boundaries too far, and they'll let you know. Like humans, cats have limits. If you're not sensitive enough, they can be direct. Coco likes to sleep a lot, and Oreo is more playful and active.
Every fairytale needs a good ending, that's why Coco and Oreo are looking for a new owner to cuddle. They need a forever home, a place where they can spend their golden years. Together. Forever.
The Cat Cafe is a cat adoption facility and coffee shop located at 472 Third Avenue in downtown San Diego. It participates in our Petcube for Shelters program. The Cat Cafe's mission is to find new homes for adoptable cats.
Get some purr therapy!
** Partners in the Petcube for Shelters program can get their own stories featured by e-mailing shelters@petcube.com. If you're interested in becoming a partner, learn more by visiting petcube.com/petcube-for-shelters. Get the word out, and share our story.