Introducing Pistachio, an amazingly smart Siberian Husky. Her touching story by Travis Poper.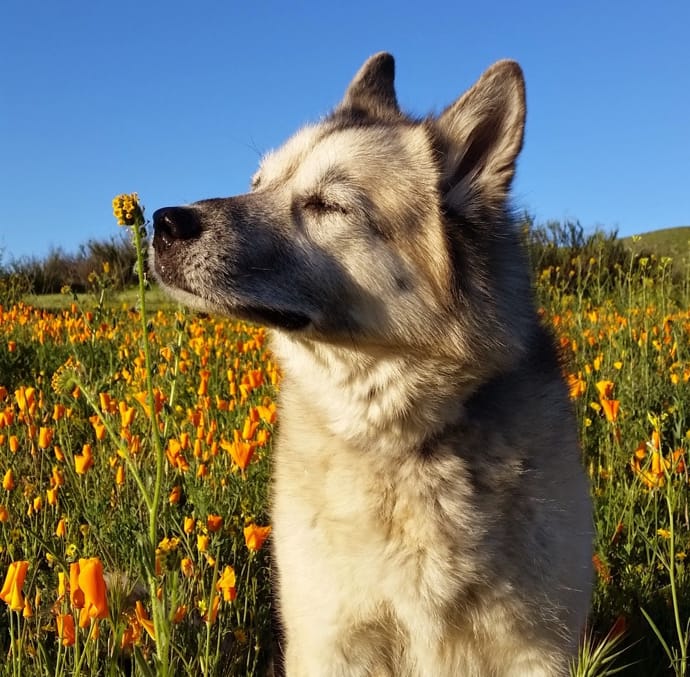 Pistachio is an 8-year-old Siberian Husky that lives in the Animal Town Sanctuary, a non-profit group based in Temecula, California. Unlike traditional shelters, the Animal Town Sanctuary provides a lifetime of care and shelter for special needs, senior huskies.
Pistachio came to us one year ago from the Santa Monica Animal Shelter. The staff there told us that Pistachio visits the shelter often because her owner was a homeless man who lived on the streets.
Her owner would often get detained and Pistachio would be sent to the local shelter. It didn't take long for the staff to love her. Sadly, Pistachio's owner was sent to prison last year. So, the shelter reached out to us to rescue her.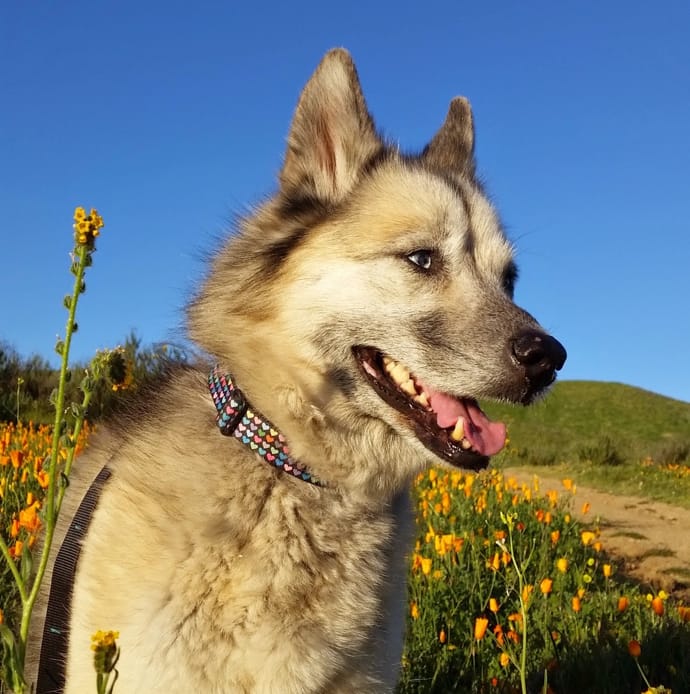 Pistachio's health was deteriorating due to her poor diet of leftover human junk food. Her coat and teeth were in tatters. She was weak and lonely. We could tell because her ears were down.
We slowly introduced a diet of grain-free dry food, glucosamine, and omega-3 oils. After giving her lots of love and hugs, Pistachio's health improved. Her energy is back. Her fur is now thick and beautiful. It took her almost a year to recover.
Today, Pistachio is the smartest husky in the Animal Town Sanctuary. She has worked her way up the rankings and has graduated to "co-lead dog." She gets along perfectly with all of our other rescues. Pistachio is the superstar of Animal Town!
Travis Poper, President of Animal Town Sanctuary
The Animal Town Sanctuary is a non-profit group dedicated to rescuing unadoptable animals from local shelters. They specialize in seniors.
Get social with the Animal Town Sanctuary:
Partners in the Petcube for Shelters program can get their own stories featured by e-mailing shelters@petcube.com. If you're interested in becoming a partner, learn more by visiting petcube.com/petcube-for-shelters