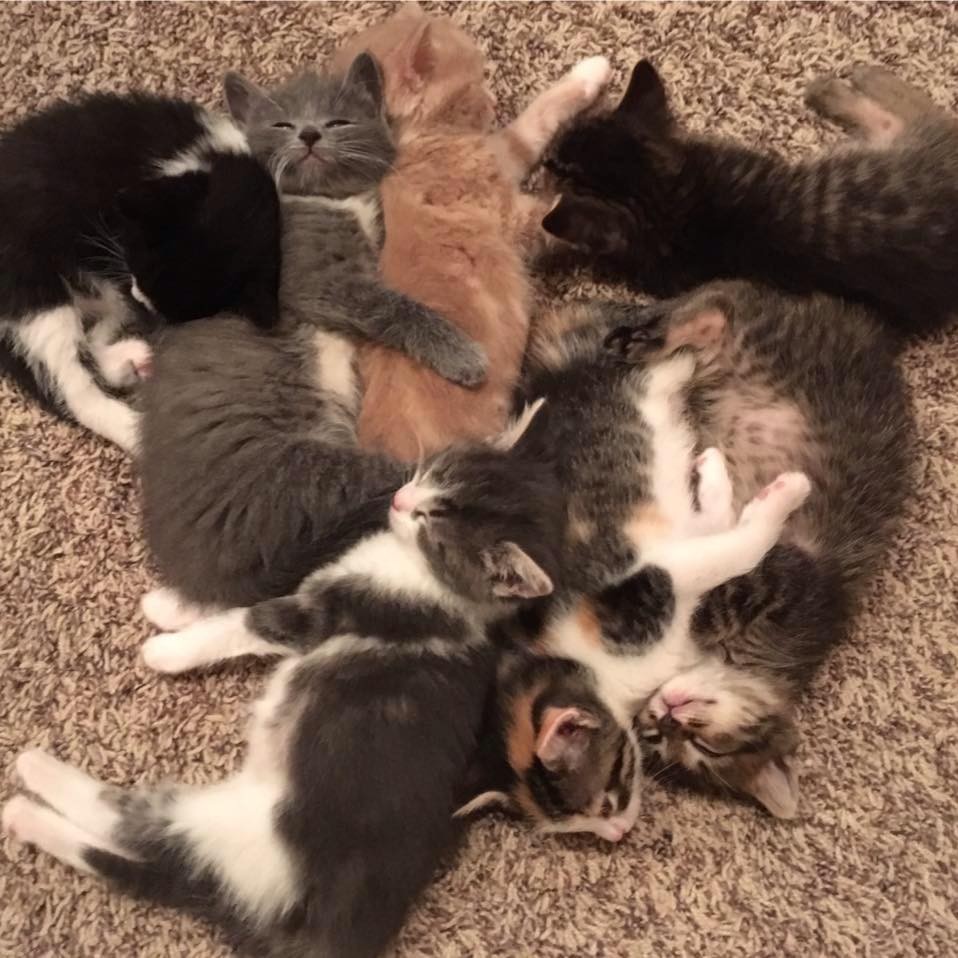 Karina is a mother of seven - five that she gave birth to and two orphaned kitties that she has taken under her care - and she's pretty awesome at it. Now that her babies are all weaned, she's getting ready to find a forever home.
Today, our Petcube Rescue program would like to share the stories of two cool cats - Karina and Hattie, who are both at Ruff Start Rescue in Minnesota. This June, we're be bringing you different stories of cats looking for adoption in support of Adopt a Cat Month.
First up - Karina, who, aside from being a mom, is all around a cool two-year-old cat. Karina adores humans and thrives on lots of love and attention. She'd be a great addition to any family and has been around children aged 4 and older and enjoyed spending time with them. She plays nicely and doesn't use her claws.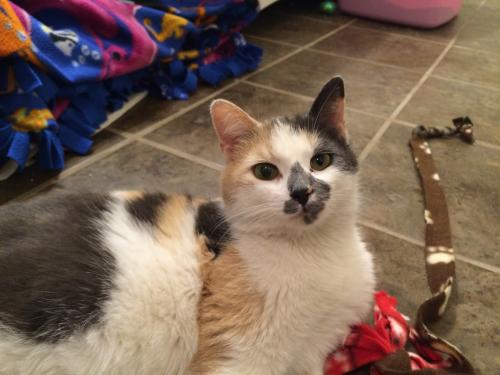 Karina is also super laid back and constantly purrs. She even purred her way through her vet visit when she came to the rescue. Karina enjoys chin and neck scratches and is happy to sit on your lap while you adore her. She's great with using a litter box.
This loveable cat was actually found in a recycling bin and watched over by a family for a while before becoming pregnant and moving to Ruff Start Rescue.
Next is Hattie, another two-year-old who loves to be the queen-of-the-castle and is always looking for her chance to ascend to the top of the cat tower.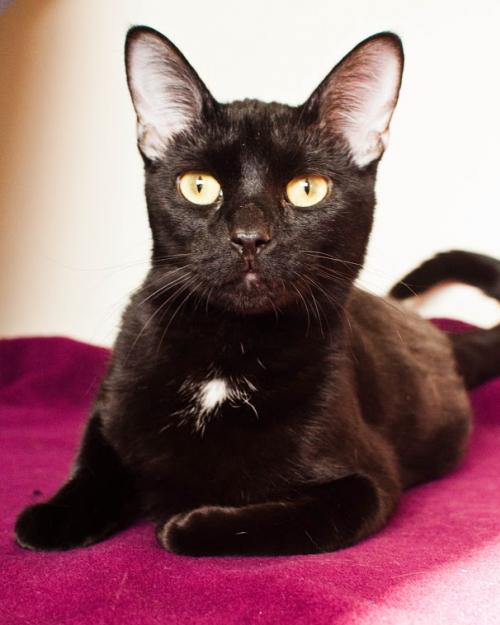 She used to rule the other cats in the house with an iron paw but has been dethroned. She's constantly on the lookout to get back to the top and return to her glory days of ruling the kingdom.
Hattie loves to be scratched under the chin and is a perfect lady with her litter box. She loves to play with sparkle balls and chase string. Her current foster mom says she has an excellent motor!
She would prefer to be the only cat in her new home but could probably learn to live with respectful dogs if she had to.
Hattie was picked up as a stray in the big city of St. Paul before finding her way to a foster home and getting connected to Ruff Start Rescue.
Ruff Start Rescue is a no-kill animal welfare organization located in Central Minnesota. They offer a 100% foster-based program for dogs, cats, and small creatures in need of refuge. All animals are sterilized before adoption. They have rescued over 4,400 animals since their inception in 2010. Their dedicated team strives for a world where every companion animal has a safe and loving forever home.
Get social with Ruff Start Rescue:
Our partners can get their stories featured by e-mailing shelters@petcube.com. If you're interested in becoming a partner, learn more by taking a look at Petcube Rescue Program. Get the word out, and share our story.
Was this article helpful?
Help us make our articles even better