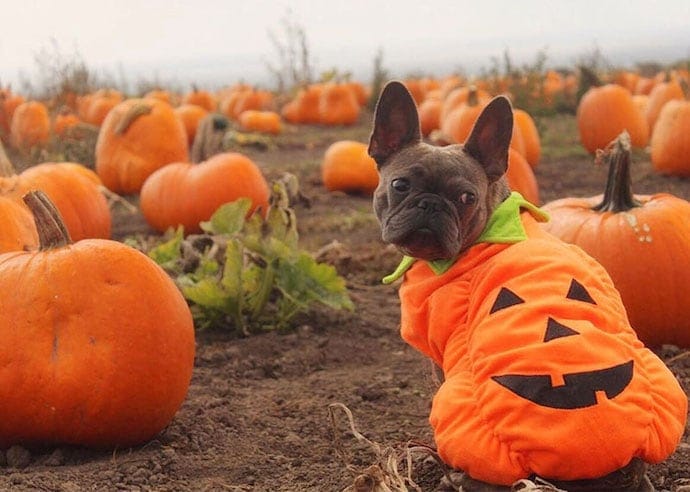 Halloween is about tricks or treats, haunted houses, jack-o-lanterns, and fancy getups like a Batman costume for dogs or zombie costume for cats. Pet Halloween costumes are the new spooky trend. And why not? Even pets love the holiday. So take a back seat, and let Ringo and Rango do the strutting. Here are 22 pets who totally nailed their togs.
1. This pirate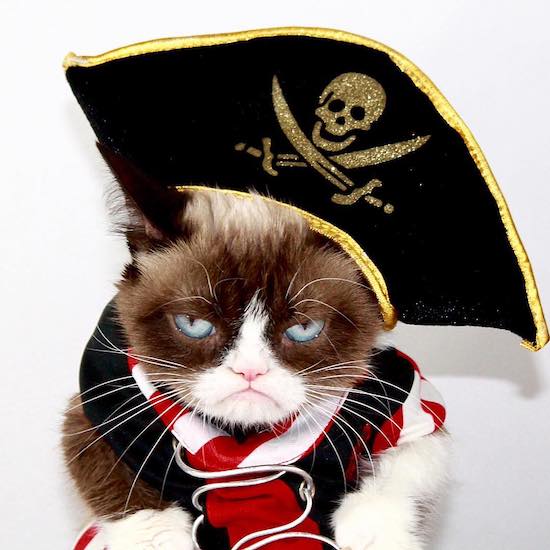 2. This zombie dog
3. Look! It's Dogatello
4. This "wheeking" dead
5. This dog carrying a huge pumpkin
6. This tiger in a dog costume
7. This cow, err, dog
8. Khaleesi's dragon
9. King Jon Snow
10. This adorable panda
11. This lobster cat
12. This modern-day Marilyn
13. This police cat
14. This Trifrenchasaurus
15. This dogbuster
16. This barktrooper
17. Incredible Hulk
18. This bat dog
19. This witch dog
20. This Minion
21. This blood-sucking frenchie
22. And this cute couple
Was this article helpful?
Help us make our articles even better