The floodwaters of Hurricane Harvey may finally be receding, but in its wake are thousands of pets with uncertain futures. Shelters all around the nation have opened their doors to adoptable Gulf Coast pets in hopes of making room for hurricane victims, and Petcube is joining forces with Austin Humane Society and SF SPCA to donate a portion of sales to support these animals. Find out why even as the Gulf Coast recovers, Texas pets will still be in need.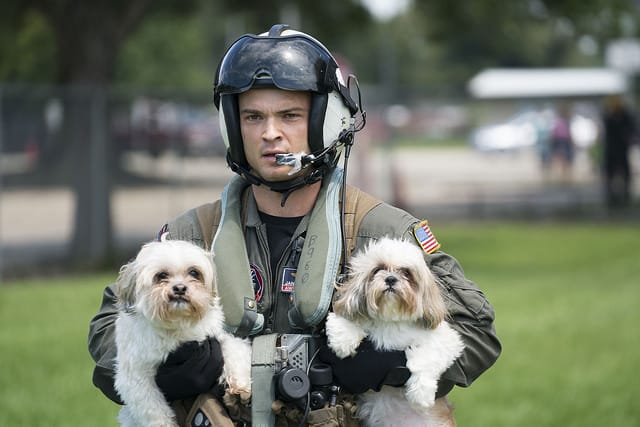 Photo by US Navy
Many pets are sick due to the water
That isn't clean, warm water you see filling the streets. The floodwaters are cold, filled with debris, and open animals up to respiratory infections, wounds and more. While these conditions may seem small, in a crowded shelter they can quickly become deadly. Shelters are having to give these animals extra medical attention because of Harvey.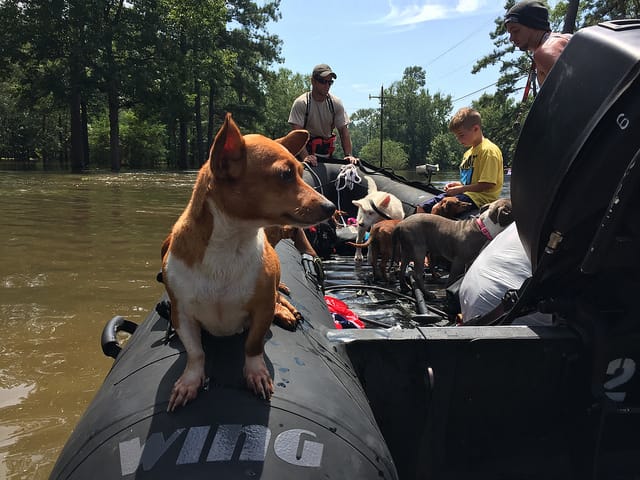 Photo by National Guard
Shelters are over capacity and over budget
When the hurricane hit, many Houston shelters were already at capacity, so the influx of pets has some shelters built to handle 30 dogs and 60 cats housing more than 200 animals. Not only is this putting stress on their space, but also on their funding. When setting out 2017 budgets, shelters didn't accommodate for a major disaster and now they're finding themselves strapped financially.
More pets are surviving
12 years ago during Hurrican Katrina it's estimated that 150,000 pets died, this is due in large part to the fact that most shelters didn't allow pets. Today in Houston, many shelters are allowing pets in. While this is fantastic, it means that there are going to be more families who need help supporting their pet as they reassemble their lives.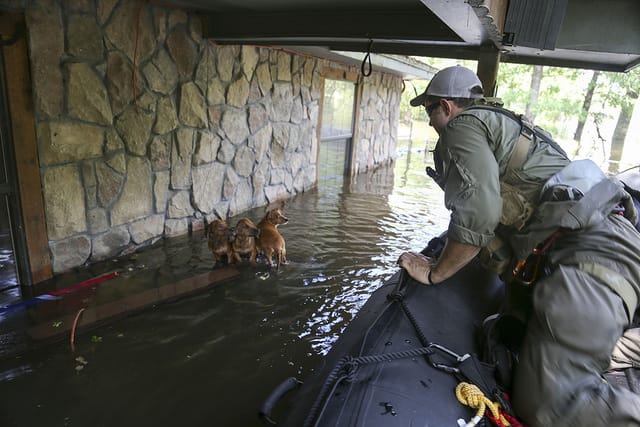 Photo by National Guard
New animals are still being discovered as the water recedes
As the water recedes on the gulf coast, more pets are being discovered who had found high ground and the number of animals in shelters is only going to rise. Many of these pets are also owned pets, and to improve their chances of being reclaimed by owners, the shelters need to move out unclaimed adoptable animals so that there's space for pets that still have a chance to find their original families.
Some people won't return to their homes for a while, or at all
As Hurricane victims return to their homes, they're finding everything from mild damage to total destruction. For some, this means months in hotels, with relatives, or in government-provided housing that may or may not accommodate their pets. Some families simply won't be able to continue with the care and financial burden of their pet, and will have to make it adoptable.
But the good news is we're not powerless in helping. Petcube is donating a portion of proceeds to Austin Humane Society, who has taken in almost 500 pets in need from hurricane affected areas.