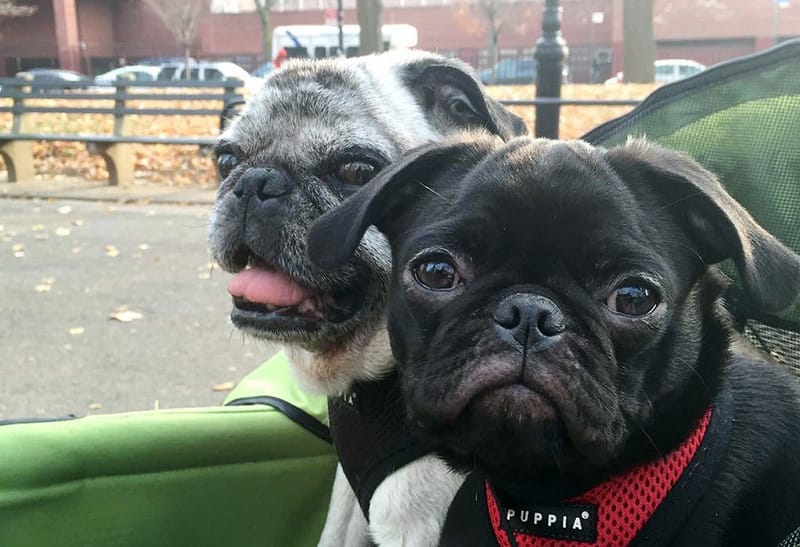 Aaron Hung owns a 13-year old pug named Plato, a cheerful dog who loves to unwind, sleep, and listen to music. Yep, apparently the senior dog is musically inclined (I wonder if "bark rock" is the dog's favorite genre).
Aaron thought Plato needed a sister to hang out with when he wasn't at home. So he found Bacon, a charming and irresistible pup who likes to play and have fun. The female puppy was the perfect companion for Plato...or so he thought.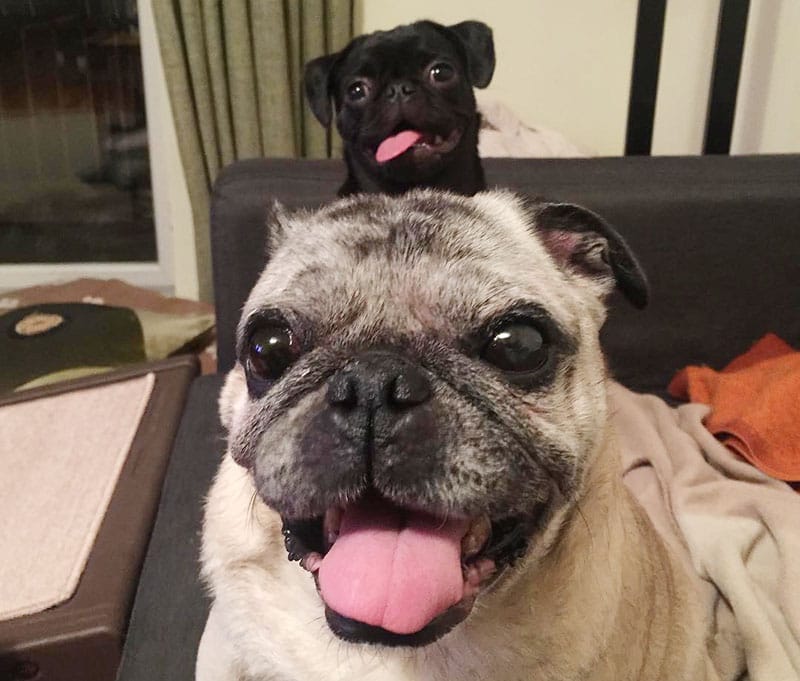 When the New York-based pet dad got a Petcube Camera, he subscribed to Petcube Care, a video recording service that automatically stores videos on the cloud, to check on how Plato and Bacon were getting along.
He didn't expect what he found. Skimming through his video timeline, Aaron saw that the rambunctious Bacon was constantly bugging Plato, stressing out her big brother. He also found out that Bacon was responsible for all the mess in the house.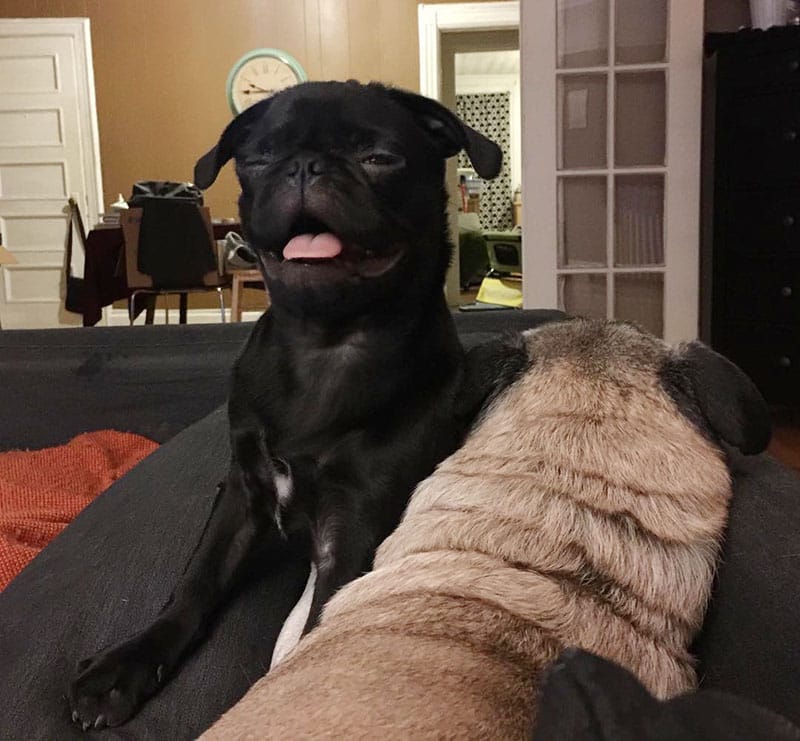 "Petcube Care lets me look back not only on the entire history but on behaviors that I might not otherwise have caught," said Aaron Hung.
Petcube Care proved to be useful for Aaron and his pooches. He now separates both dogs when he goes out of the house for longer periods of time. Petcube Care helped Aaron spot moments he used to miss when he wasn't around. Plato and Bacon are now best of friends.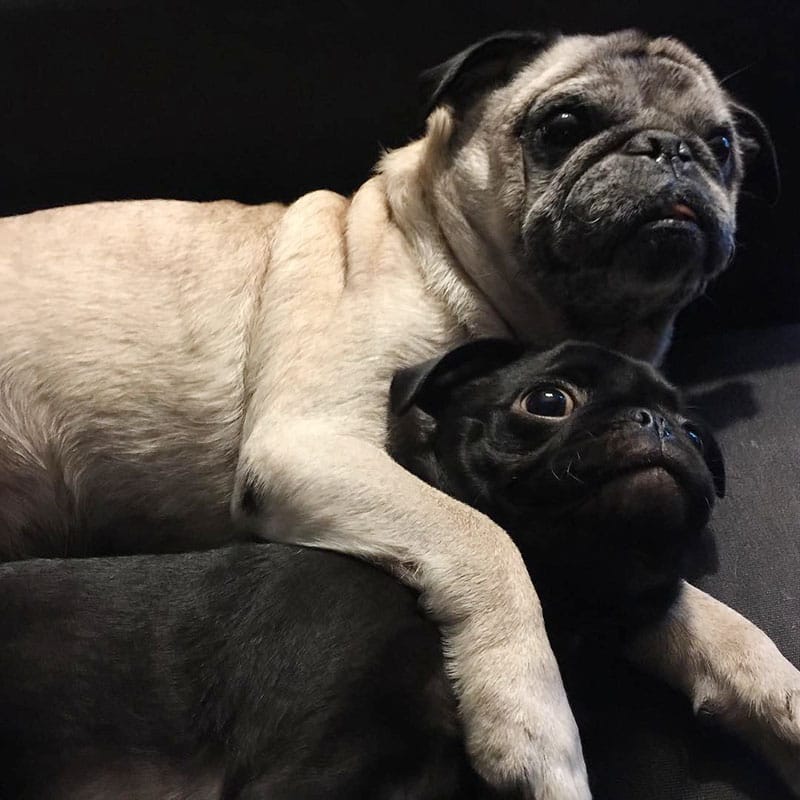 Got a Petcube Camera? Activate your free trial of Petcube Care through the Petcube App, which is a free download from the App Store or Google Play Store. Petcube Care subscriptions start at $10/month or $100/year for 10 days of history. For 30 days of history, subscriptions are $30/month or $300/year.
Read more posts about Petcube Care
• 10 Pawsome Benefits of Using Petcube Care
• Petcube Launches Petcube Care, a New Cloud Video Recording Service