Petcube went behind the scenes at the Sundance Film Festival in Park City, Utah. We were a bit star-struck meeting celebrities from our favorite TV shows and films. It was great to meet so many animal lovers, and we think they were equally smitten with Petcube. In fact, Petcube got plenty of buzz at Sundance and was featured on People.com, Times Square Chronicles, The Wrap and US Weekly.
The most memorable part of Sundance was the bond we developed with Ryder, the rescue dog from Nuzzles & Co. It's a local rescue organization and member of our Petcube for Shelters program.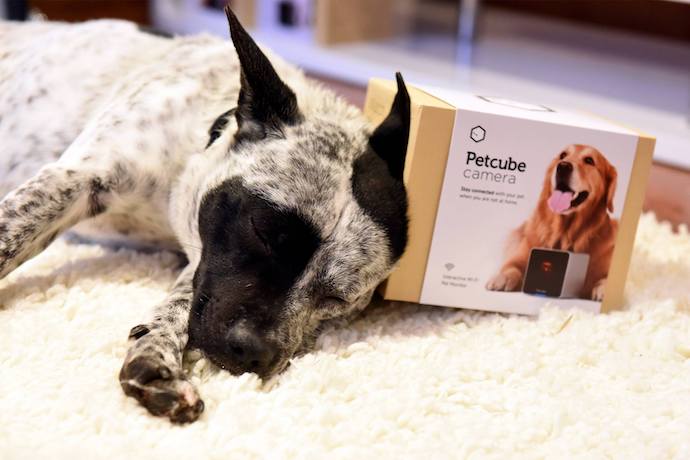 We brought Ryder along with us to Sundance, as we wanted to help him find his forever home. He was happy to get so much attention, hugs and belly rubs from Nathalie Emmanuel, Sophia Bush, Craig Robinson, Joe Jonas, Bryce Dallas Howard, Molly Shannon, Kendra Wilkinson, AnnaLynne McCord, and other great personalities who stopped by to see us at the Kari Feinstein Style Lounge.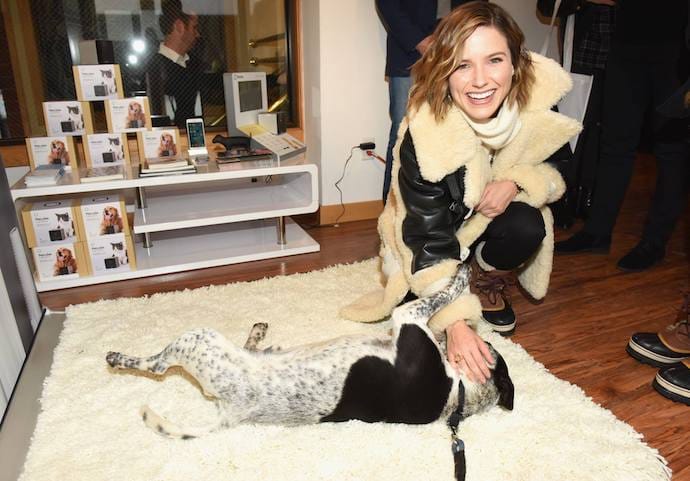 Ryder loving the attention from Sophia Bush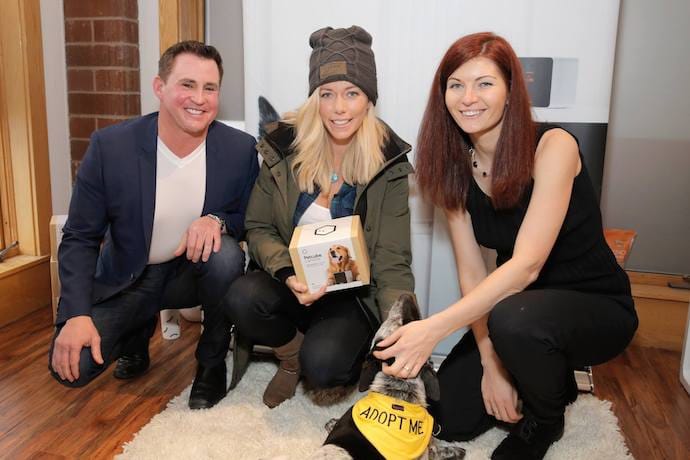 A smiling, glowing Kendra Wilkinson
Gretchen Christine Rossi holding her new Petcube Camera / Petcubers posing with Bryce Dallas Howard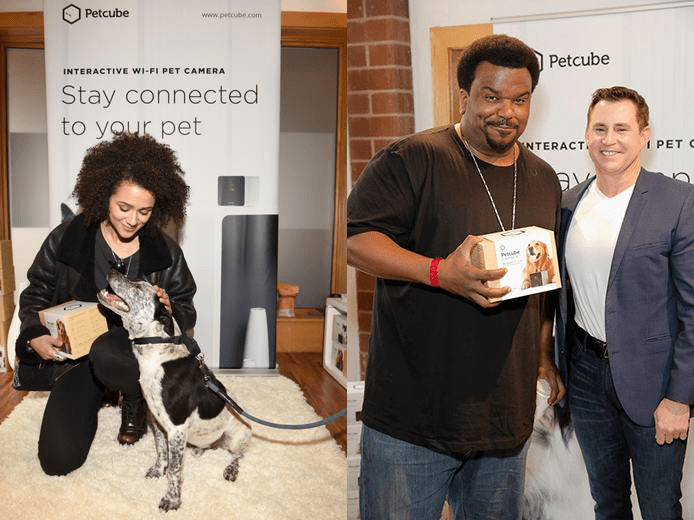 Nathalie Emmanuel from GoT / Love funny man Craig Robinson
Petcube rallied behind Ryder, launching a social media campaign tagged #AdoptRyder. We received an outpouring of support from pet lovers everywhere. Gretchen Rossi of Real Housewives of OC fame put the word out on her Instagram, which received a ton of positive response.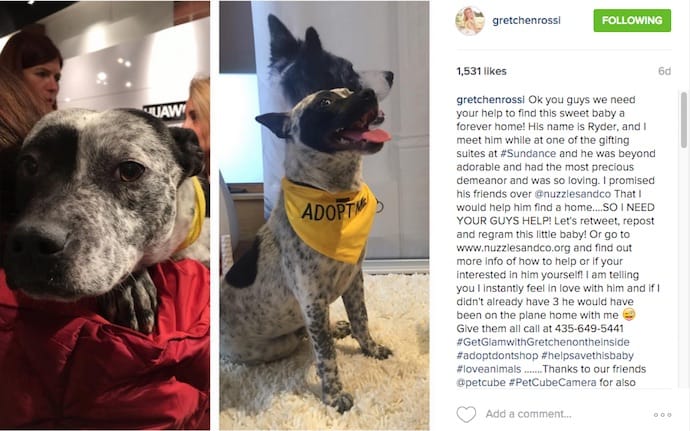 Nathalie Emmanuel of Game of Thrones also sent her love to Ryder.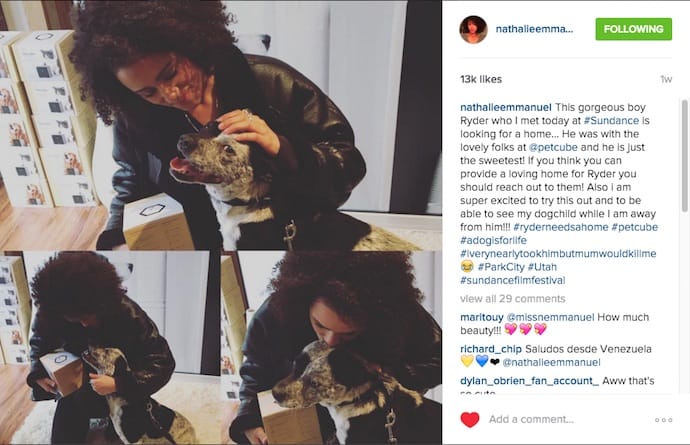 We're pleased to share the happy ending to the story. Just days after the weekend event, Ryder got his wish! He has a new loving home.
Was this article helpful?
Help us make our articles even better