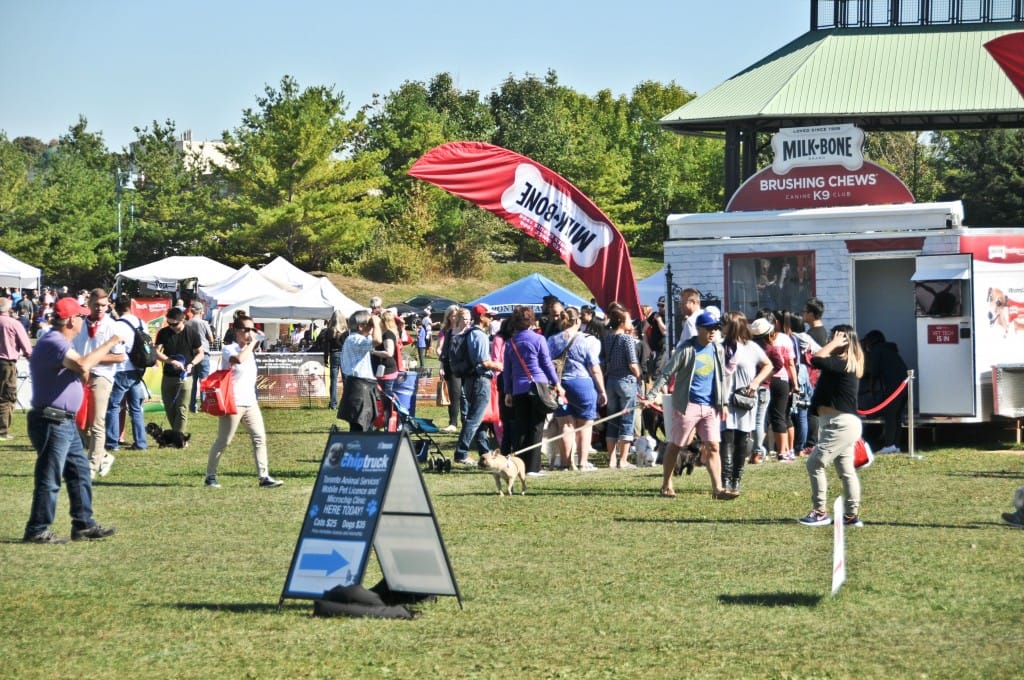 Dog lovers from across the globe will soon be flocking to Canada for Woofstock, the largest outdoor festival for dogs in North America. Petcube is a proud sponsor of this year's event. Attendees will have several chances to win our flagship product, the Petcube Camera!
The festival will kick off one week from today and take place on May 28 and 29 at Woodbine Park in beautiful Toronto, Canada. This year, at the 13th annual Woofstock, organizers are expecting 150,000 dogs and over 200,000 faithful human attendees.
Woofstock was the first festival to allow people to celebrate their dogs, indulge them, party with them and let them show off their special talents in fun and wacky contests and fashion shows. This year participants and their dogs will be able to take part in a Six-Legged Run, Costume Contest, Mr. and Ms. Canine Canada contest and much, much more!

Woofstock is world famous, drawing 200 vendors from across North America, who will bring their assortments of toys, fashion lines, accessories, treats and exclusive services for dogs.
Woofstock was named the Best Festival in Canada in 2014 by Canadian Special Events.
The Petcube Camera is the best-selling interactive wi-fi pet camera, which lets pet owners virtually look after your pets from your smartphone no matter where they are! The beautifully designed Petcube Camera boasts a 138°-degree wide angle lens and streams real-time HD video. It has a built-in microphone and speaker for 2-way audio. With a Petcube Camera, you can see and talk to your pet directly from your phone while you're at your desk, visiting friends, or on the road.
If you're not lucky enough to win one at Woofstock, you can always stop in at local BestBuy stores in Canada to purchase your very own Petcube, or alternatively by shopping online at BestBuy.ca or Petcube.com.
To learn more about the festival, please visit their website or follow them on social media: