The vision for Petcube ever since one of the co-founders came up with the idea of checking in on his chihuahua Rocky remotely was that if it could help one pet, it could be a savior for many others.
Today, the Petcube Rescue Program is gaining momentum and we are thrilled to be working with 50+ partners around the world. The program brings technology to shelters, rescue groups and foster homes. The goal is to enhance and improve the way they care for pets in need and engage with existing and future adopters.
Through the Rescue Program, we teamed up with the West Coast's largest and oldest rescue organization – the San Francisco SPCA. Their results speak for themselves. In 2016, the live release rate for the entire city of San Francisco reached 93%, that's the highest of any major American city!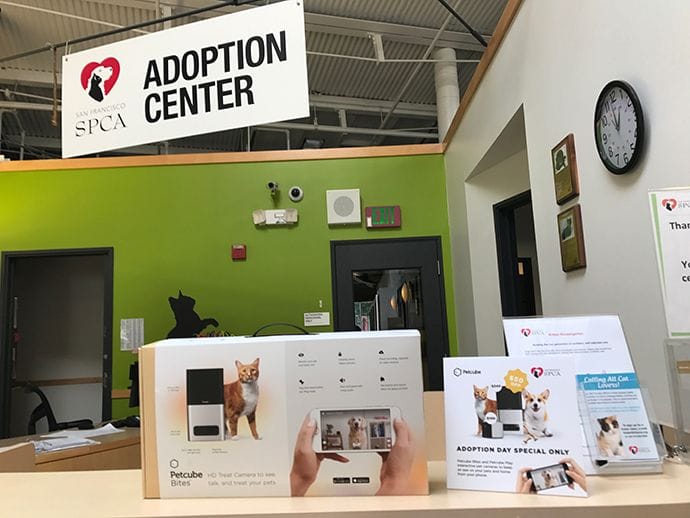 Collaboration between Petcube and the SF SPCA was natural given that we're neighbors in one of the US's most progressive cities and share a passion to save as many pets as possible, while empowering more people to become pawesome pet parents.
This September, we're bringing a technological advancement to the SF SPCA's Mission and Pacific Heights campuses by installing Petcube Bites Wi-Fi pet treat cams so the adoption centers' visitors can fling treats to the doggies and kitties from their smartphones. Petcube Bites is a 1080p HD, wide-angle camera with night vision to monitor your pet and fling treats remotely when you are away from home.
Petcube's team has also trained the behavior and training staff at the SF SPCA so you can get first-hand advice and tips on our pet cams and more information on how to use them for monitoring and pet training purposes.
Petcube is offering new pet parents $50 off its HD pet cameras Petcube Play and Petcube Bites on the day they adopt at the SF SPCA.
If you are unable to stop by the SF SPCA, you can still get some virtual playtime with adoptable pets that would appreciate any socializing time they can get. Want to view and chat with pooches in need in real time? Download the free Petcube App, and search for SFSPCA to view the cat and dog rooms live. You can even share the stream instantly to your FB page to help spread the word.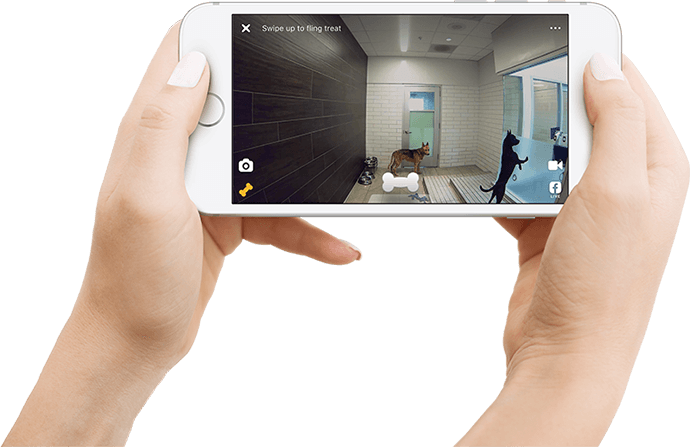 Just last week, the SF SPCA along with Muttville took in 69 pets from areas affected by Hurricane Harvey. Consider adopting yourself and check out the closest adoption facility near you. See our FB live stream featuring Harvey dogs in SF, Brett and Cody.
Fostering a pet is the best way to check if you are ready to be a pet parent and there is always a lot of demand. As always, Petcube products can help you keep an eye on your home and your pet.
Use code PETCUBERESCUE to receive $25 off when shopping on petcube.com and have a portion of the proceeds go to Petcube's efforts to support the rescue cause and our SF SPCA partnership.
In the Bay Area, we also work closely with Oakland-based Hopalong and America's first cat cafe, SF-based KitTeaSF, who have Petcube Play pet cams installed to ensure plentiful playtime with high energy kitties. Petcube App ids: HopCatLoft and KitTeaSF, respectively. In the near future, we will be growing our Petcube Rescue Program to onboard and support more rescue organizations, and to educate people about the adoption cause and how technology can improve their lives. Apply or Nominate a Shelter/Foster here.