Working for Petcube, we often get asked if having a pet is a job requirement. It's not, but most of our team do have furry family members. Many actually have become pawrents after adopting from a shelter.
We're excited to share our first pets of Petcube story. This one is from our amazing Office and Customer Care Manager Linda, who recently adopted Valentina, the dog with the Uggs.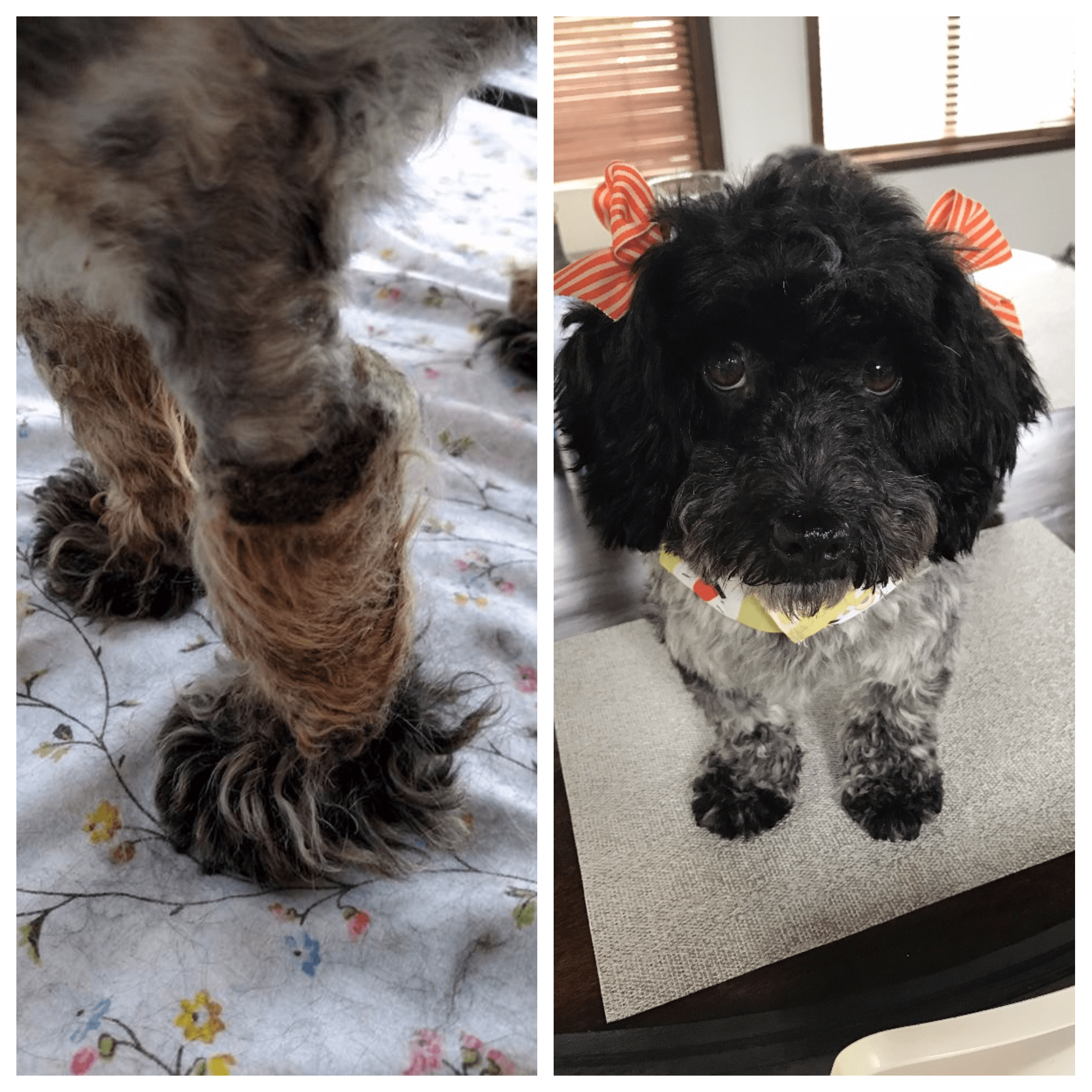 Why Uggs you ask? Today, Valentina's a happy and healthy pup who just graduated from Basic Obedience, but it wasn't so long ago that Valentina was looking pretty rough. She was so rough, in fact, that her curly hair matted into what looked like a pair of fuzzy boots on her feet. It wasn't the fashion statement poor Valentina wanted to make.
This little dog with a big personality was found at a public school digging for her daily meal in a trash can when volunteers from the Milo Foundation rescued her. Valentina was in need of an extreme makeover, and volunteers started by shaving off the filthy and matted fur from weeks spent on the streets.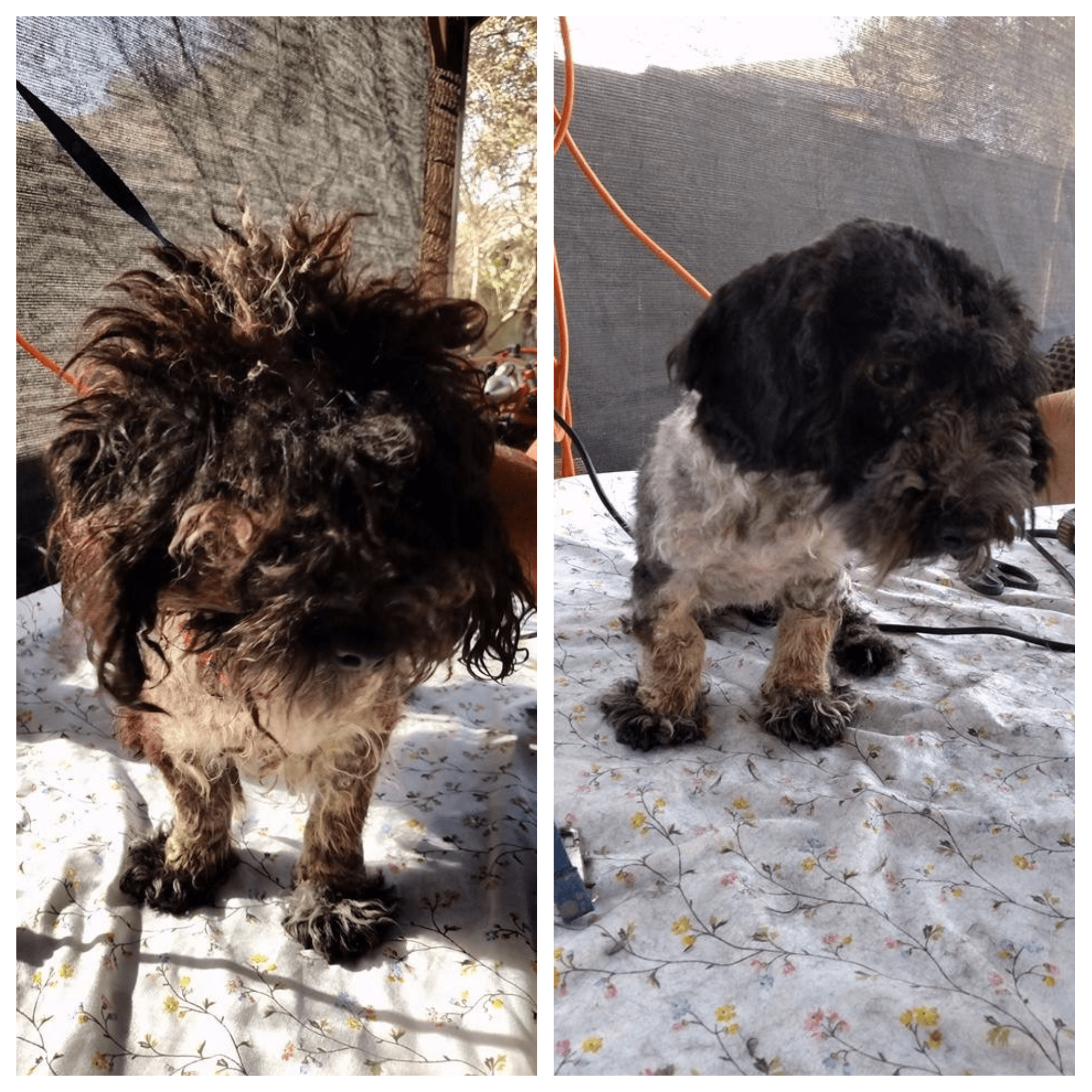 The shelter wasn't the only one to see the glamour dog underneath all that dirt. Petcube employee Linda saw pictures on social media of the dog's drastic transformation and immediately took her in as a foster, hoping to get her ready for her forever family. Turns out that search wasn't long, as Linda fell in love with Valentina and "foster home" quickly turned into "forever home."
Today, Valentina's time on the street is a distant memory and she shares a home with her new family and another dog. She's done with Uggs, and has moved on to fancy collars and frilly hair bows, but Linda says she can still feel Valentina's gratefulness.
Not all dogs are as lucky as Valentina. According to The American Society for the Prevention of Cruelty to Animals, approximately 6.5 million companion animals enter U.S. animal shelters nationwide every year. They are all in need of a loving home. You can make a difference today and welcome a homeless animal into your life. Sharing a home with a four-legged friend can be one of life's greatest joys and most rewarding experiences.