This Sunday, the Philadelphia Eagles will face the New England Patriots. But Super Bowl LII isn't the only important sporting event that day. Just before the big game starts, Animal Planet will air its most adorable Puppy Bowl XIV where Team Ruff will battle Team Fluff.
The Puppy Bowl has made quite a name for itself, not only for the cute adoptable baby pups it sends on to the field, but for all the new homes they're able to find post game. But you don't have to be at the official Puppy Bowl to play with real adoptable dogs. The Petcube app has thousands of real animals in homes and shelters around the world, just waiting to play with you.
Download the Petcube app and start playing with real pets right now. Live stream your game or record a video and post to socials in order to spread the word and help these pets find a forever home!
Below are a few to begin with.
@PuppyHeaven
Puppy Haven Rescue is a non-profit dog shelter based in Oklahoma. While these young rookies have a lot of fight in them, they love chasing the laser!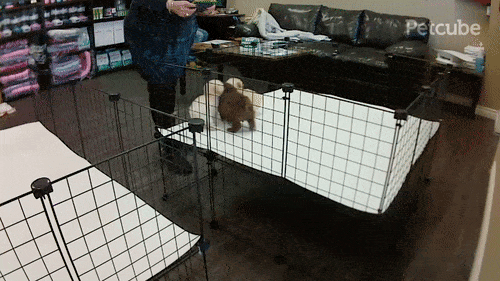 @KarmaCatZenDog
Karma Cat + Zen Dog Rescue Society provide a safe and peaceful haven for homeless, abandoned or abused animals. Yet, you'll be surprized how good of laser chasers they are!
@MuttvilleRescue
Muttville is a senior dog rescue but don't be discouraged by that! Theier dogs are some of the most active and playfull pooches out there!
@HopalongCatLoft
Hopalong Animal Rescue foster and adopts out over a thousand Bay Area shelter dogs and cats. That's a lot of laser games to play! You'd better start now.
@myfosterkittens
Nikki started My Forster Kittens back in 2012 when she began fostering cats and kittens for the local SPCA. Now, she's got a pretty playful batch that could along qualify for Kitty Bowl!
Just a few extras
While these pets might not be up for adoption, they really love to play laser games.
@lifewithgoldens
These golden receivers can catch any pass!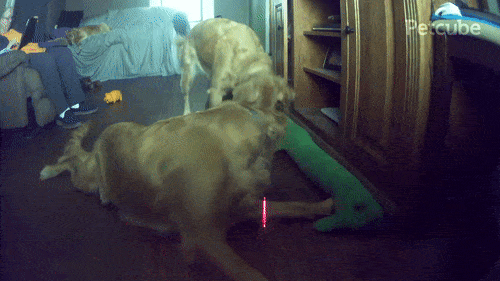 @zapataae
These little Daschunds are representing the little guys out on the field.