Public Petcube Camera feeds now allow for multiple viewers at the same time!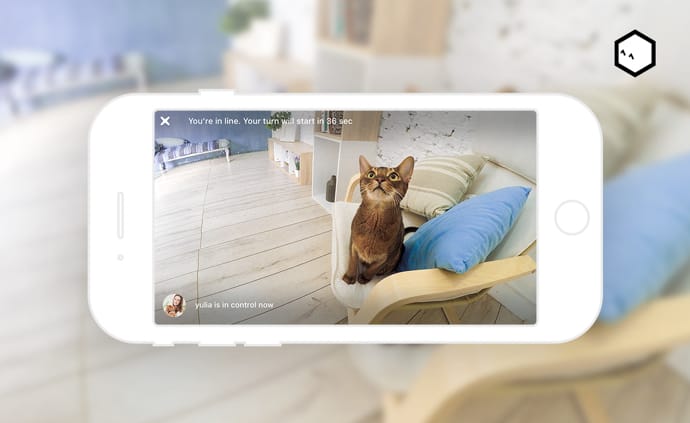 By request, we've gotten rid of the boring queues and countdown clocks for Public Petcube Cameras, available under the Play tab. If another user is already playing with the pets on a public camera, you can hop right in and watch all the playtime action live - without the wait!
Control over camera laser pointers (when this feature is enabled) is still limited to one user at a time. The Petcube app will automatically queue you, just like before. The multicasting feature is now available through the Petcube app on iOS and Android.
The Petcube app for iOS and Android is the first, free mobile application that enables real-time interaction with adorable pets, even for users who don't have the Petcube Camera.
Through the Petcube app, people can share access to their Petcube Cameras, share photos of their pets, find new friends, and enjoy cute pet photos.
If you already have the apps installed on your smartphone, make sure to download the latest update (data usage fees may apply).