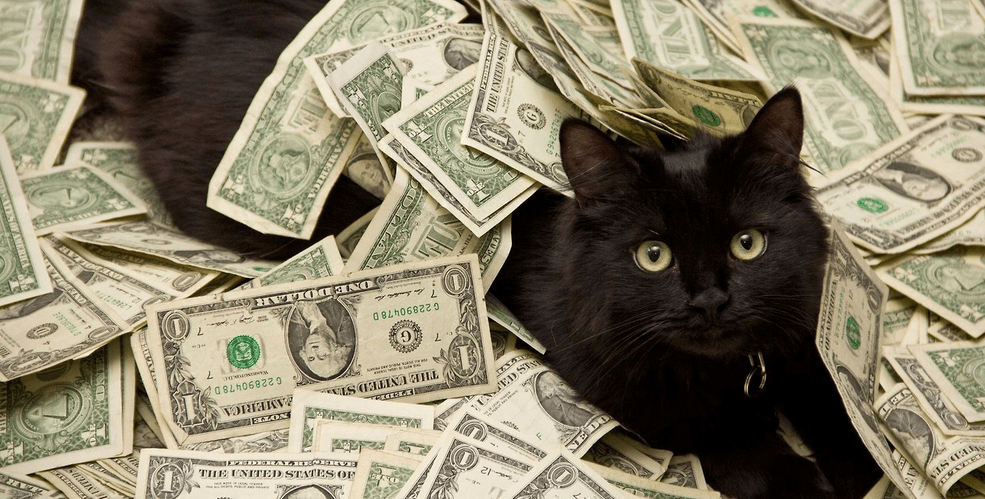 Petcube is even more fun with friends (both four and two-legged ones) so it's so easy to share and earn some extra bones in the process. Ambassadors earn a commission for each camera sold by sharing their exclusive link with fans and followers.
Our most successful partners are making over $1,000 per month, and we've learned the secrets that make them so successful. Here are the first three things you need to do to start earning with Petcube.
1. Get set up in the ambassador program

The GetAmbassador dashboard is your home base, with everything you'll need to get started. You can find it by logging in here.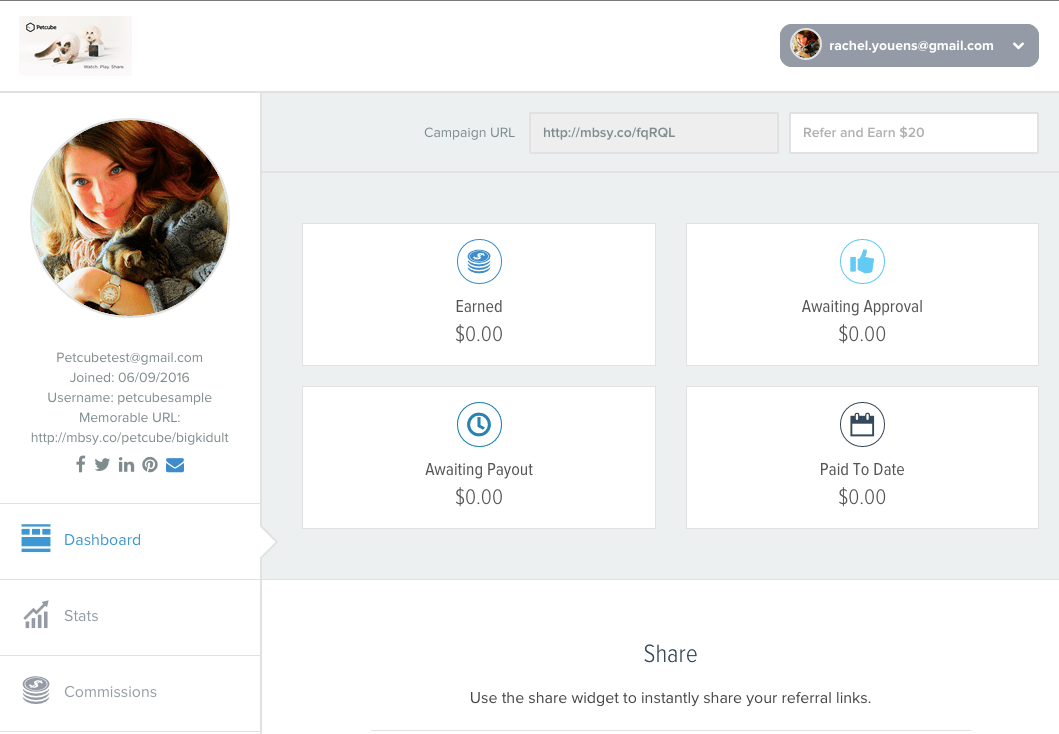 Your "memorable URL" is custom to you, and in order to be paid for a sale your followers will need to purchase from that link. The link should look something like this: mbsy.co/petcube/xxxxxxx
Brand the end of your memorable URL with your own name in your Account Settings (found by clicking on your name/email in the upper right corner of the dashboard) by entering a username.
In your account settings, also make sure to enter your Paypal information so you can get paid.
2. Stay on top of special sales
Anyone who clicks on your URL will get a special deal - $10 off our usual retail price - so they have an extra incentive to buy through you.
Although we try not to do too many sales, when we do, you still get paid the same. If we discount the Petcube Camera by $50, as long as your followers use your link, you'll still be paid the same commission.
You can stay on top of Petcube sale events by keeping an eye out for our sale emails or following us on social.
3. Get creative with sharing

You already know what your followers like to see, so try to find ways to work Petcube into the great content you make every day.
If you don't have a Petcube Camera, posts from the Petcube blog are a great place to find content.
If you have a Petcube Camera, some engagement ideas include:
Pet-parazzi - Ask your fans to send you the best shots and videos they get while they play with your pet. You never know what they'll catch.

Hosting a Guest - Treat your stream just like your own TV channel. If guest pets come over, make it an event. Let another Petcuber stream from your account for a "stream takeover."

Play back - Not only is your pet a celeb, so are you. When your followers buy a Petcube, tell them to share their username with you and you can play with THEIR pet.
Still have questions about how best to work as an ambassador? Let us know! Email us at affiliates@petcube.com.