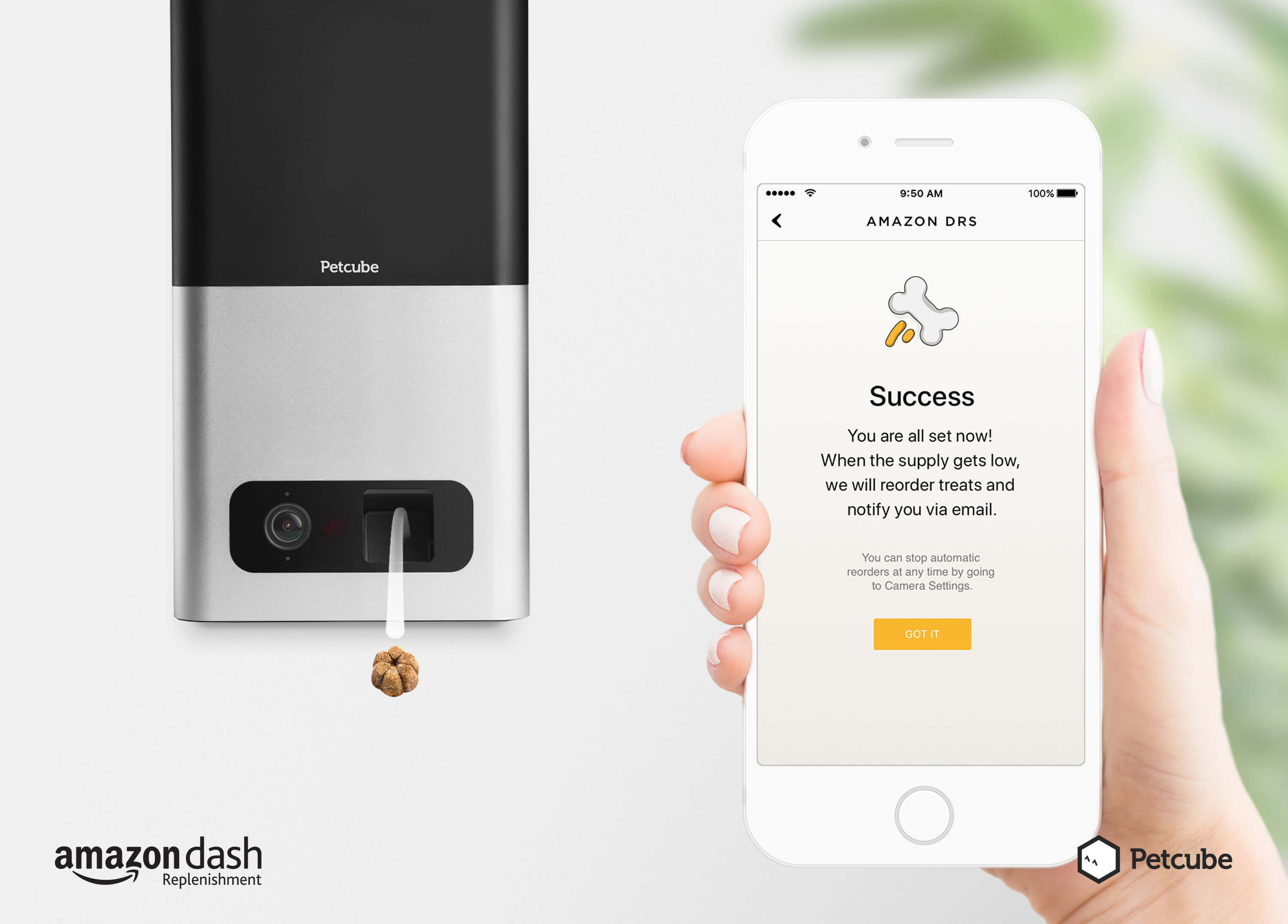 Petcube Bites is the most advanced treat camera, and now we've made it even better by partnering with Amazon Dash Replenishment Service (DRS). Never run out of treats ever!
If your treat supply runs low in the Petcube Bites treat cam, you'll receive an App notification, so you can instantly reorder treats via the Petcube App.
DRS gives you one less thing to worry about
Amazon's Dash Replenishment Service is a simple way to instantly order more dog or cat treats. Petcube users are not required to enable DRS.
Automatic treat reordering made simple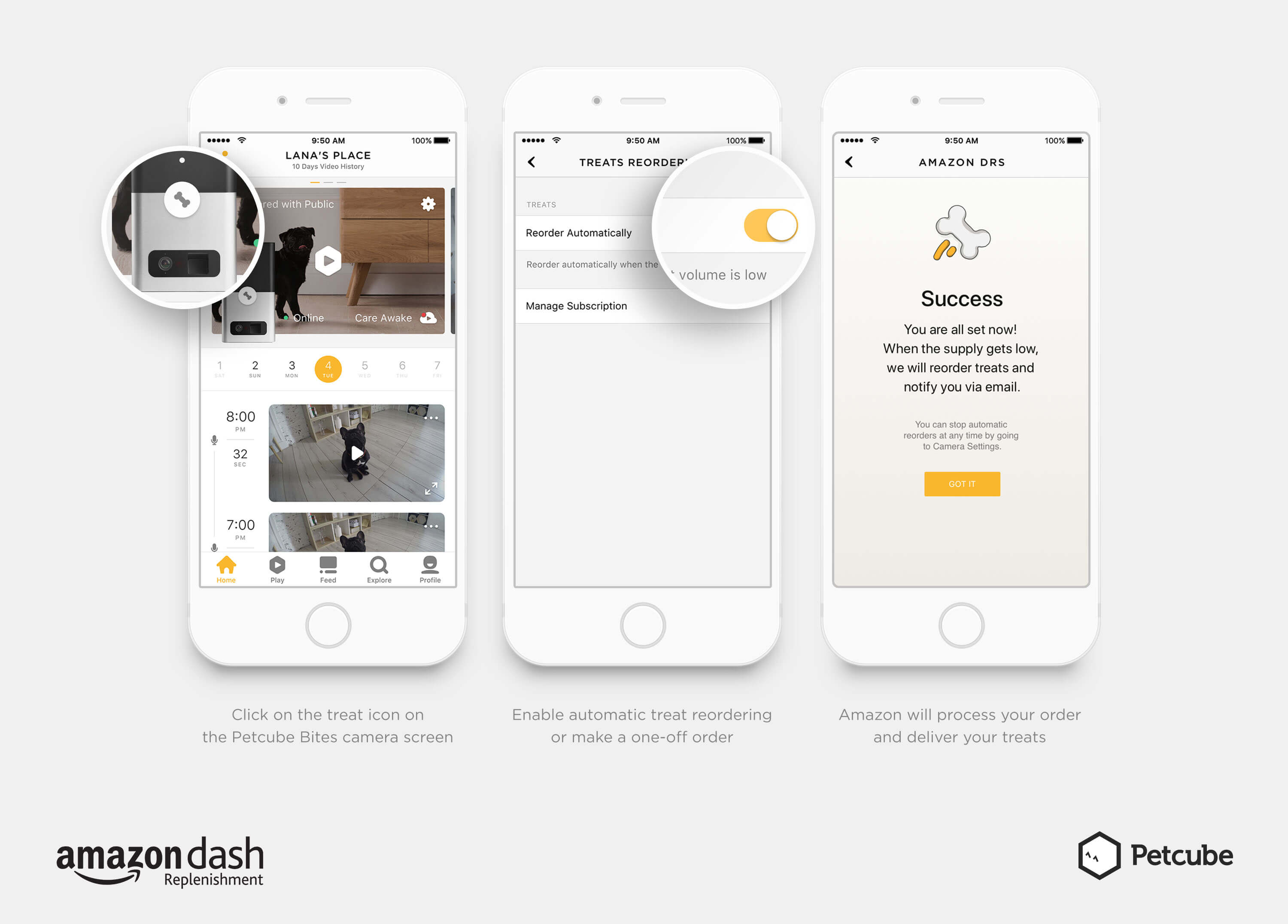 All you need to do is a one-time, simple setup with Amazon DRS through the Petcube App. Petcube Bites treat camera has built-in sensors to monitor treat supply. When reordering treats, you can check your order status and settings via your Amazon account, and get support from Amazon's customer care team.
Enjoy Wellness treats and mix it up
To start, a complimentary pack of Wellness® dog treats and mix it up dog treats comes with each Petcube Bites treat cam. Through our partnership with Wellness, you can reorder the same brand of treats and varietal pack via Petcube App (linked with DRS). Petcube Bites owners always have the flexibility to buy their preferred brands and products. We'll be adding support for other brands of dog and cat treats through DRS in the future.
Using DRS is easy using the Petcube App
Click on the treat icon on the Petcube Bites camera screen
Enable automatic treat reordering or make a one-time order
Amazon will process your order and deliver your treats
Amazon DRS setup for Petcube Bites is a one-time process, managed through the Petcube App. Manage your account settings anytime through Settings > Treat Reordering.
Quick survey - Let us know what you think!
We're constantly working on improvements and would love to hear from you! Tell us what you think by filling out this short survey.