Petcube launches Cam 360, an enhanced version of its #1 best-seller. This feature-rich pet camera offers 360° panoramic views with pan-tilt rotation at an affordable price.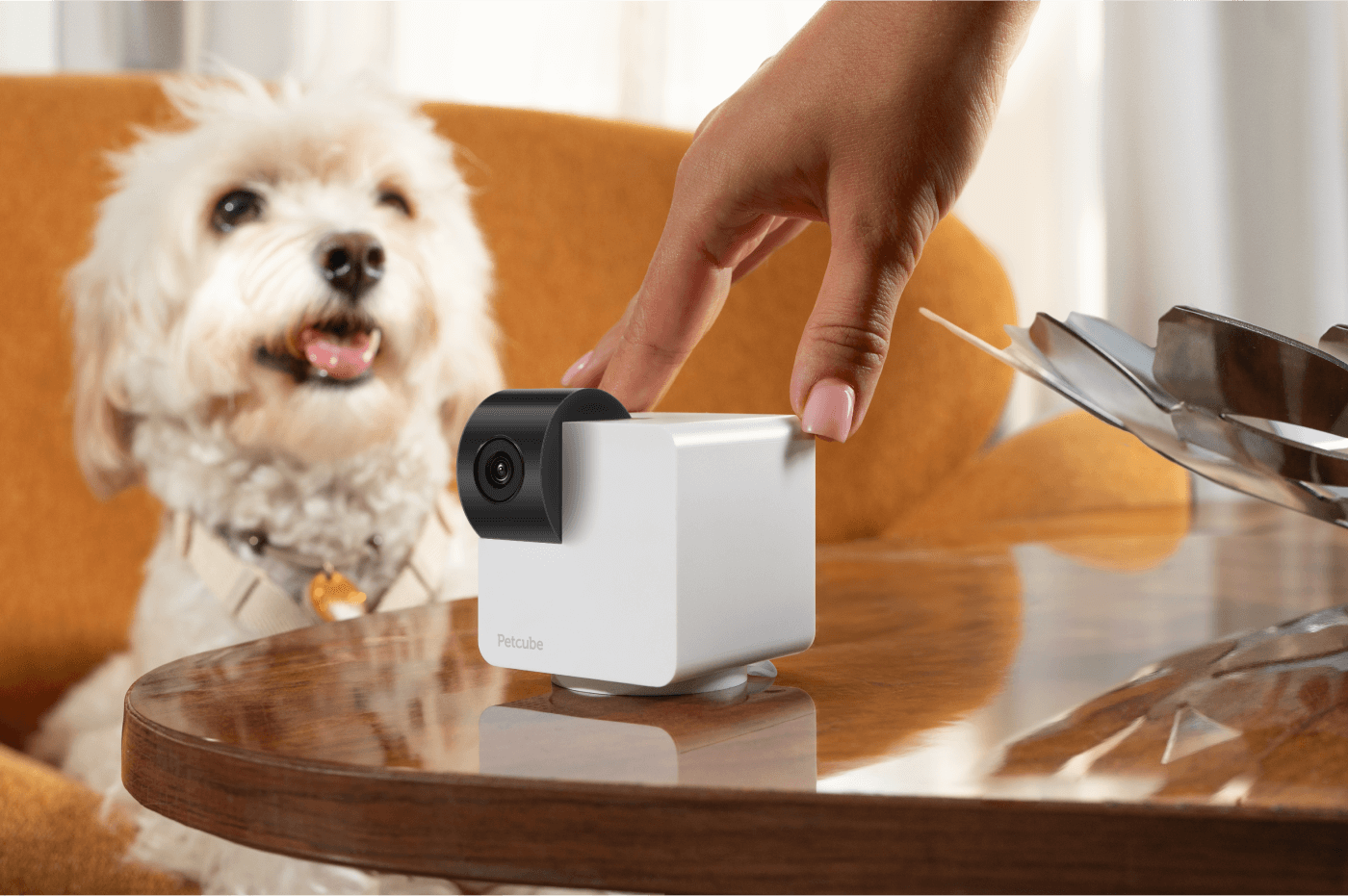 Dedicated to enhancing pet parents' quality of life, Petcube continues its mission by introducing a new innovative device. The Petcube Cam 360 provides a comprehensive pet monitoring experience, assuring your pet companions stay content and secure even in your absence.
"Petcube Cam 360 is designed to meet the evolving needs of pet parents and their furry companions, — highlights Anastasia Kukhar, CEO of Petcube. — For a long time, the number one requested feature from Petcubers was the ability to extend the monitoring field with a pan-tilt rotation motion, and we delivered just that while pushing the cost to the minimum. Well-designed, affordable pet tech remains our key focus."
What sets the Petcube Cam 360 apart as a must-have for every pet parent?
Live HD 1080p video;
360° pan-tilt rotation;
105° wide-angle lens;
8x digital zoom;
Privacy mode (the camera physically rotates all the way down to effectively shut off the view, enhancing home privacy when monitoring is unnecessary, controlled from the app);
2-way audio;
30-feet night vision;
AI-powered alerts with human/pet recognition, available with Petcube Care subscription.
Yet, the innovation doesn't stop there! Petcube Cam 360 is not just a standalone product, it seamlessly integrates with other Petcube devices such as Cam, Play 2, and Bites 2 Lite. The mobile application facilitates easy navigation between various cameras, so you can safely share access with friends and family.
Upgrade your pet care with the Petcube Cam 360, now just $41.99 on Petcube.com. Treat yourself and pamper your beloved pets with the latest in pet surveillance technology!