Man's best friend has been working his way into the pages of books since early times. We're rounding up a list of 15 of our favorite dogs of literature ranging from children's books to Greek epics. Did your favorite literary pooch make the list? Read on to see if we named your favorite canine character.
Toto, The Wizard of Oz
Dorothy's loyal pup follows her all through the land of Oz, and was originally described as a "little black dog with shiny eyes."
Snowy, Tintin
Although he's known as Snowy to American audiences, this famous comic dog was known as "Milou" in Belgian cartoonist Herge's original book.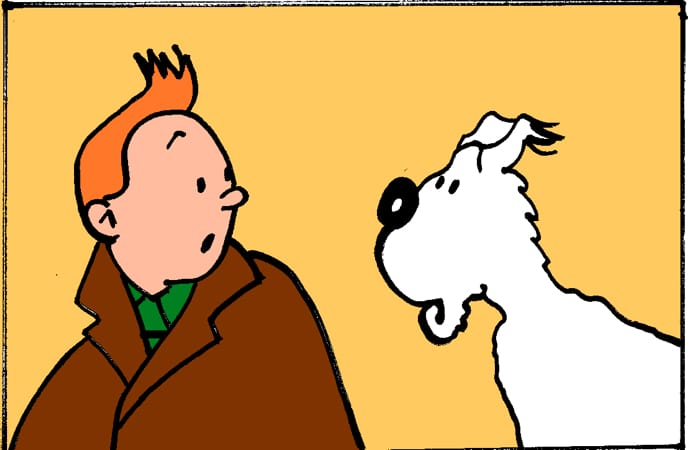 Buck, Call of the Wild
Probably the toughest dog on the list, the St.Bernard and Shepard mix follows his owner on his travels down the Yukon Trail facing deathly challenges along the way.
Old Yeller
This yellow stray wins the hearts of his owners in this classic book, but famously had a tragic ending after saving his family from a rabid wolf.
Fang, Harry Potter
Sure he's slobbery, and he may totally be a scaredy cat, but this dog is Hagrid's #1 pet. Hagrid may have a soft spot for dragon, spiders and other critters but Fang is his favorite.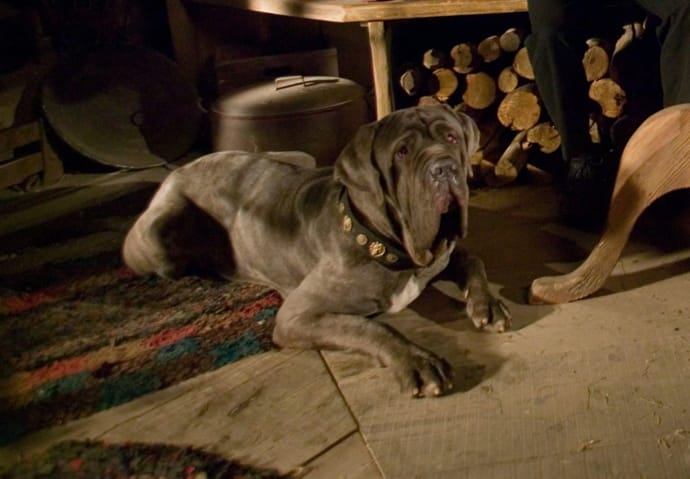 Clifford
This big red dog, along with his owner Emily Elizabeth, helped put Scholastic on the map as a children's book publisher.
Tock, The Phantom Tollbooth
This biomechanical wonder takes the word "watch dog" to a whole new level with clocks on either side of his body.
Shiloh
One of the newer dogs on this list, Shiloh is a beagle from the 1991 Newbury winning book of the same name. This abused dog helps teach children about animal cruelty.
Nana (peter pan)
It may not be the best idea in the world to let a dog babysit your children, but in this class book by H.M. Barrie, Nana is the caretaker of the Darling children.
Argos, The Odyssey
Even after years away from his home, Odysseus' loyal dog Argos still recognizes him when he returns from fighting Troy.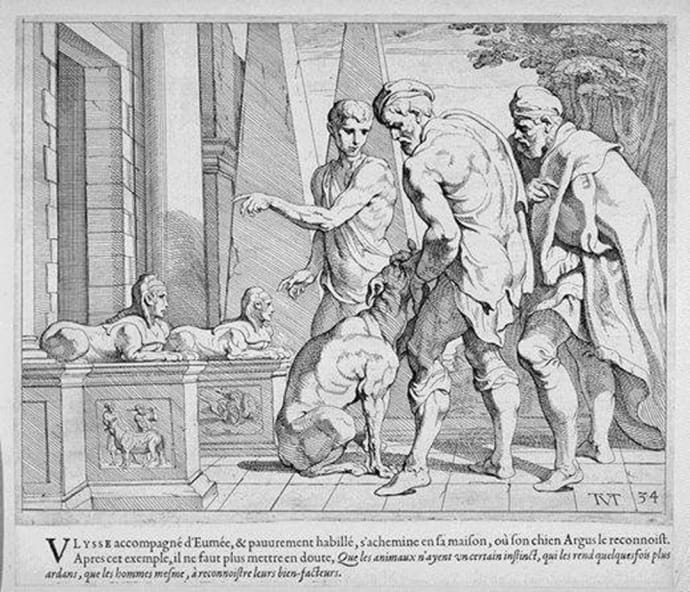 Hound of the Baskervilles
One of the most famous Sherlock Holmes books, this story focuses on a giant ghostly dog that has been accused of murder.
Old Dan & Little Ann, Where the Red Fern Grows
This two coonhounds become epic hunters for their owner Billy before being forced to defend him in a fight against a mountain lion.
The Poky Little Puppy
As of 2001 this book remains the single all-time best-selling hardcover children's book. The poky puppy became well distributed as part of the Little Golden Books series.
Marley
From the New York Times best-selling book, Marley and Me, Marley is a golden lab that teaches his owners about love and compassion through 15 years of his antics.
Sounder
Sounder the dog is the only character named in this famous 1969 book about a sharecropper family.
Did we miss one? Tell us which famous literary dog we missed or one we should know about!
---
Read more posts about dogs
Was this article helpful?
Help us make our articles even better