Every day is Earth Day for us. Here are some insights and tips to help you reduce your carbon pawprint.
Growing Carbon Pawprint
Dogs and cats account for a quarter of the greenhouse gases caused by animal agriculture. In the US alone, there are about 184 million cats and dogs. Based on a study from Plos, dogs and cats' eating habits may represent around 64 million tons of greenhouse gases annually, equivalent to driving over 13 million cars.
10 Lower Carbon Activities
Our cats and dogs consume about 19% as many calories as we hoomans do. In the same Plos study, US pets rank 5th in global meat consumption. There are ways we can reduce our overall impact and become more eco-friendly pet parents. We've come up with a list of 10 lower carbon activities.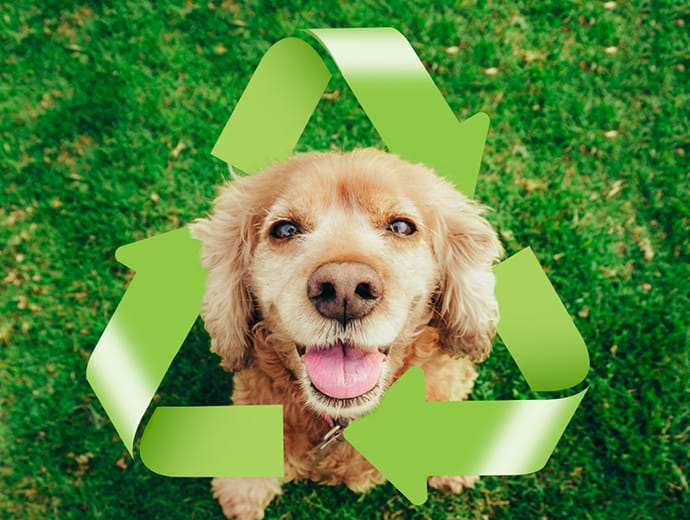 1) Take a walk
That's right! Bust out those comfortable Allbirds, Nikes, or worn-in kicks, and take a stroll around the neighborhood. It's a low carbon activity that promotes good health for you and your puppers. Your cat may not like it, so we've got an alternative -- it's called Petcube Play.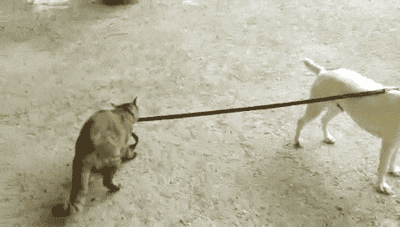 2) Play and exercise with Petcube Play
Take a well-earned break indoors with your kitty (or dog). Play a game of chase while you're at home, or remotely from work. Cats have natural predator instincts, so you can exercise your kitty without letting it hunt.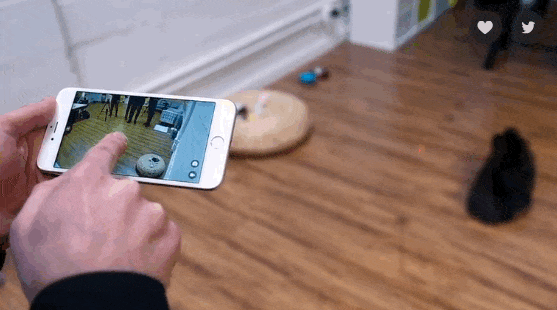 3) Go Paperless with Audible for Dogs
Enjoy a lazy afternoon listening to a good audio book. Great for long commutes, and keeping your pet entertained and calm while they're alone. Audible for Dogs is a thing!
Petcube Care members get up to 3 free book downloads for new Audible members. As an Earth Day special, download a copy of The Possibility Dogs, an inspirational story about rescues. Download your free Audible book now and explore all the possibilities with Petcube Care.
4) Enjoy DOGTV & Streaming Music
Looking for more ways to go digital? Enjoy DOGTV, programming designed for pets, or change it up with RelaxMyDog live streaming music. Our Petcube Parents often leave music or the TV on to keep their pets occupied when they're away. All Petcube Care Members get 2 free months of DOGTV and RelaxMyDog.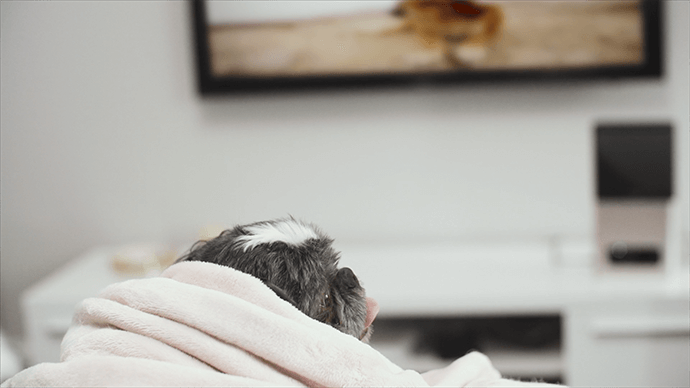 5) Eat less meat
By reducing meat consumption, you're dramatically reducing your pet's carbon pawprint. There are alternative options that are vegan and good for them.
6) Everything counts in small amounts
Instead of gorging on large treats equivalent to big meals, think snack size. We understand every breed is different and larger pets require a higher caloric intake than their smaller counterparts. Your vet can help recommend the optimal diet for your pet.
Use your Petcube Bites pet camera to toss mini treats (1" in diameter or even a tad smaller), so you can treat your pet with portion control in mind. Oh, and you can try less meatier treats.
7) Use biodegradable poop bags and recycled kitty litter
If you can't get into composting, opt for biodegradable poop bags to pick up after your dog during those low carbon strolls in the local dog park. For cats, try out eco-friendly nontoxic litters.
8) Use eco-friendly pet cleaning products
From shampoos made from natural, sustainable ingredients to cleaning products that are non-toxic and cruelty-free, there are plenty of options.
9) Spay and neuter your pets
We love our pets and we want to ensure that they have the best lives possible. That said, you can help address pet overpopulation by doing your part.
10) Adopt, don't shop
Through our Petcube Rescue program, we promote pet adoptions. Petcube works with a number of rescue organizations. When looking for the next new addition to your growing family, always consider adoption. If you want to save rescues from boredom, download the free Petcube App and play with rescue pups and kitties from one of the Petcube public cameras in our rescue program.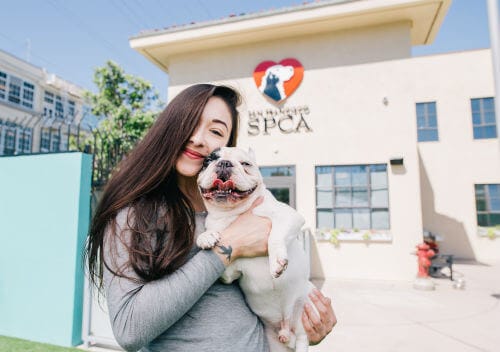 Was this article helpful?
Help us make our articles even better