'Tis the season of giving! With Christmas just around the corner, we're introducing 8 new Petcube Care perks at once from our partners to help you finish your holiday shopping. From smart toys and stylish clothing to handy accessories and yummy treats, check off your fur baby's Christmas list or give the perfect gift to a fellow pet parent.
Petcube Care is the only membership that gives you multi-day 24/7 video cloud recording with you Petcube camera and exclusive access to savings from leading pet care services, entertainment, gadgets, and accessories. As a Care member, save more than $350 a year on your pets.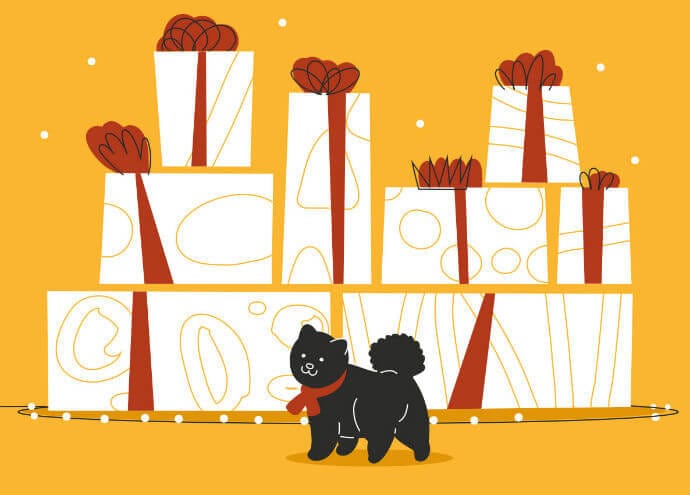 Jiminy's
What could be a better gift to a dog than a yummy treat? Jiminy's makes dog treats that are barking delicious, highly nutritious, and truly sustainable. Made by hand with cricket protein, Jiminy's treats nourish your pup and promote long-term stewardship of the earth. Treat your pup and reduce their carbon pawprint!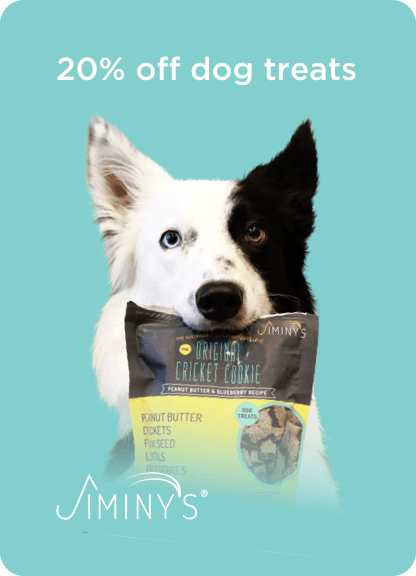 Wild One
For pet parents who enjoy a minimalist aesthetic in their dog gear, Wild One's chic and modern essentials would make a perfect gift. Simple, sleek and durable collars, leashes, carriers, harnesses, beds, bowls, poop bags and carriers, and even tennis balls – all come in a careful color palette to win the hearts of design-conscious parents and become pets' favorites.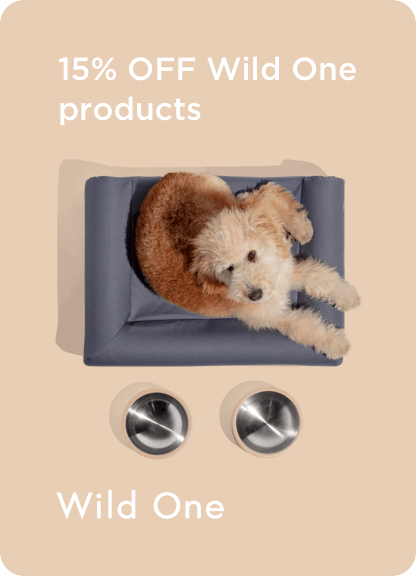 Max Bone
For the pet parents who like to dress up their pups, for style or comfort. From fresh lifestyle hoodies and jumpers to classic striped T-shirts and beautiful bow ties, Max-Bone offers the look so simple and sophisticated, your Fido will have no trouble winning best dressed at the dog park. Plus it's barkingly comfy! Thoughtfully produced to fit all dog breeds and sizes, every piece is made to resonate with the pet owner — you would definitely want to steal from your pup for a night or two.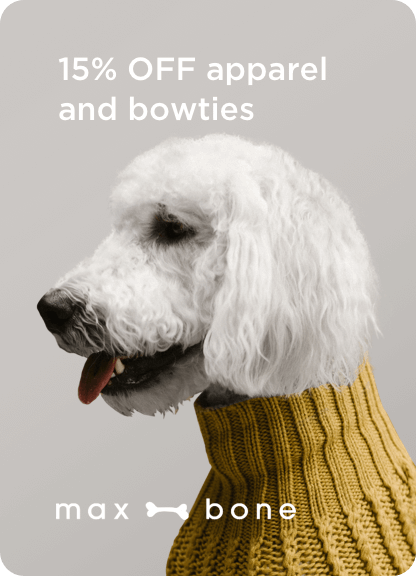 Vetted
The holidays can bring a lot of anxiety and pressure to our pets. We also need to take extra precautions to keep them safe from weather-related problems, poisoning, and more. Vet visits at home aren't just more convenient, they're also less stress. That is why in addition to online vet technician consultation already available to Petcube Care subscribers, Vetted has introduced a holiday special perk, 1 FREE in-house pet examination ($99 value). No more twiddling your paws at the clinic this holiday season!
Hurry, limited time offer expiring on 12/31!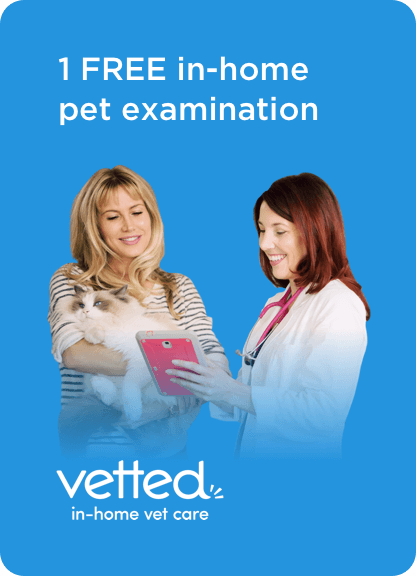 Rocky & Maggie's
Potty training made easy! Traditional pads don't provide a target for male dogs, and the results are soiled furniture and messy clean-ups. The Pop-Up Pee Pad has a pre-attached, 3-D target with 5 layers of absorbency and an attractant. So no more spills and misses! A great gift for a new pet parent.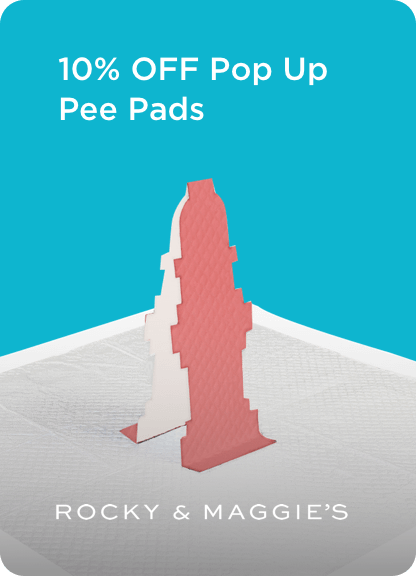 My Busy Dog
Planning a holiday adventure with you pup? My Busy Dog's boots and harness will ensure your dog's comfort, safety, and convenience in any journey. Water resistant, high-quality shoes keep paws dry and warm while wide straps and soft breathable mesh fabric of the harness ensures your dog is comfortable. A thoughtful gift for those active pet parents.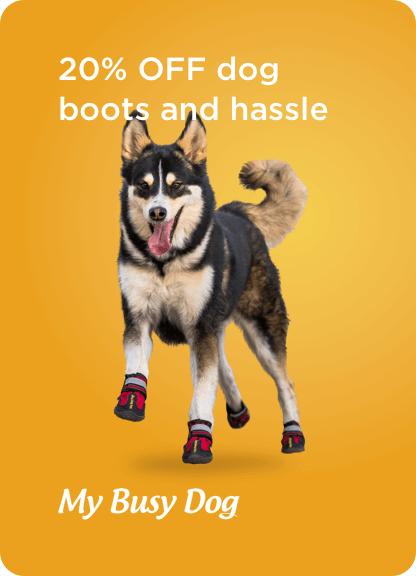 Petronics
This holiday season, engage your cat's natural hunting instinct with this smart interactive cat toy! Using artificial intelligence, it challenges your cat like a real prey does. Sensors on the front and top let it explore its surroundings, know when your cat is nearby, and attempt to flip itself over should it get knocked upside down. It has three automatic play styles to match your cat's personality and mood, as well as a fully manual mode when you want to control the action yourself. Let the hunt begin!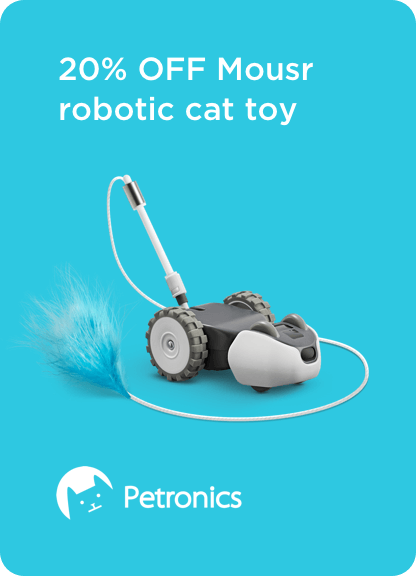 PupPod
Exercise that doggie brain with the smartphone-connected puzzle toy that gets harder as your dog gets smarter. Dogs play with a smart toy to earn treats or kibble from a human or Bluetooth connected dispenser. The PupPod Wobbler toy uses sounds, lights, and timing to create an interactive puzzle that automatically gets harder based on each dog's performance.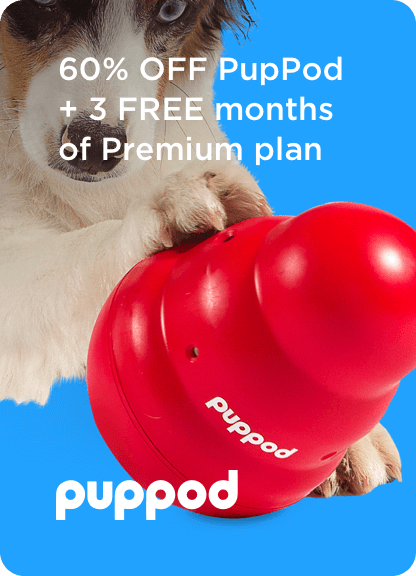 Perks for all!
We've got into the spirit of giving, too! That is why all Petcube Care perks are now available to all Petcube Care subscribers! Whether you are on a 1, 3, or 10-day plan, you can now access all 20+ perks in your Petcube App.
---
All Petcube Care subscribers now have access to all 20+ perks
---
Join the Pack
Not a Petcube Care Member yet? Not a problem! Subscribe at anytime in your Petcube App to save more than $350/year on pet care, food and treats, insurance, gadgets and much more!
For as low as $2.99 a month now, Petcube Care subscribers receive 24/7 video cloud history, longer video clips, an extended two-year warranty on their Petcube cameras, plus exclusive access to savings!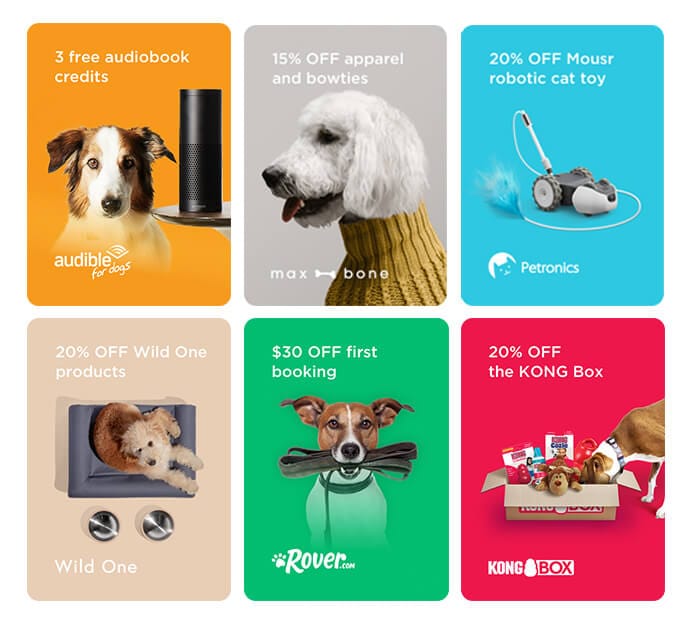 Bundle It All Up
Thinking of purchasing your first Petcube camera? Bundle it up with a Petcube Care subscription to save $100 on the pet camera and more than $350/year on pet care, food and treats, insurance, gadgets and much more! Petcube Care members also receive up to 30 days of video history, longer video clips and an extended two-year warranty on their Petcube cameras.
Was this article helpful?
Help us make our articles even better