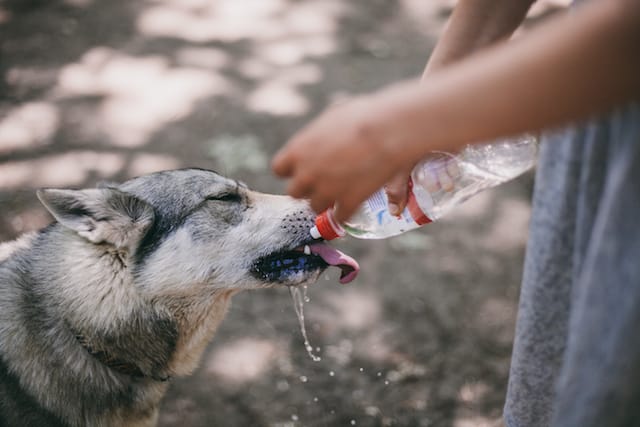 If a wildfire ripped through your neighborhood or an earthquake rocked your city, what would happen to your pet? Would you be ready to save them right now? Recent Hurricanes in Texas and Florida have tested pet owners, but have provided important lessons for the rest of us. Taking these 5 steps today might save your pet's life.
Create a buddy system
Whether you're across town or out of the country, think about who will check on your pet in a disaster. Make sure your neighbors know your pets (especially important for inside pets they may not see as much) and could alert emergency workers to their presence.
Have a carrier large enough your pet can live in it
During an emergency your pet's carrier isn't just its carrier, it's its home. At many emergency shelters pets are separated from people and they are required to stay inside their crates or carriers. Your pet should be able to easily sleep there, and use a litterbox if necessary.
Research laws and shelters ahead of time
After the death of an estimated 100,000 pets in Hurricane Katrina, more than 30 states now have a plan law that spells out how pets should be handled in an emergency. In Florida, some of the pet-friendly shelters require you pre-register your pet, and they suspend registration once a hurricane warning has bee issued. Frequently shelters also require that your pet be registered in the state or county. Particularly if you live in a disaster prone area, know your rights and research beforehand.
Have a printed copy of vaccination records
That scanned file you keep in the cloud won't work if power and web are out. Have a printed copy of your pet's shot records in case it's requested by shelters, as well as any important test records like FeLV or heart worms.
Have a printed photo of you and your pet
If you become separated, the photo could help in identification and the photo of you together helps establish ownership should you need to get your lost pet out of a shelter. Also make all your printed documents water tight so they aren't accidentally destroyed.
Prepare at least three days food and water
Make sure that your food storage is water tight, like in a sealed jar. In case of flooding, your food won't be ruined by water. Canned food also works well because it's less likely to spoil and the included water will help keep your pet hydrated.
Buy the supplies
It's not hard to do this on a budget DIY style, but if you want to make things easier, Amazon has many emergency pet supplies ready for purchase. Start with a sticker on your window that lets people know you have pets. Follow up with a pet survival kit or an emergency first aid pet kit.
How are you preparing your furry family members for disaster? Share your favorite tips and help save others' pets.
---
A pet cam is one way to always know your pet is ok. With sound and motion alerts, you'll be instantly alerted to trouble and the live video and two way audio let you communicate with your pet in an emergency.
Petcube Bites is the pet cam that lets you check on your pet right from your phone, and gives you the peace of mind knowing your loved one is well.