Our dogs love to give kisses, but unfortunately they don't always have the freshest breath. Since dogs can't chew minty gum, these dog-friendly breath treats are the perfect way to keep their mouth smelling fresh. Both parsley and mint have overbearing scents that mask odor, and the chlorophyll in the green leaves acts on bacteria and eliminates them.
2 1/2 cups old-fashioned oats,
1/2 cup fresh parsley, finely chopped
1/2 cup fresh mint, finely chopped
1 large egg (see tip below for dogs with allergies to chicken products)
1/4 cup of water, plus 1 teaspoon
3 tablespoons coconut oil (unrefined extra-virgin is best)
Preheat the oven to 325° F.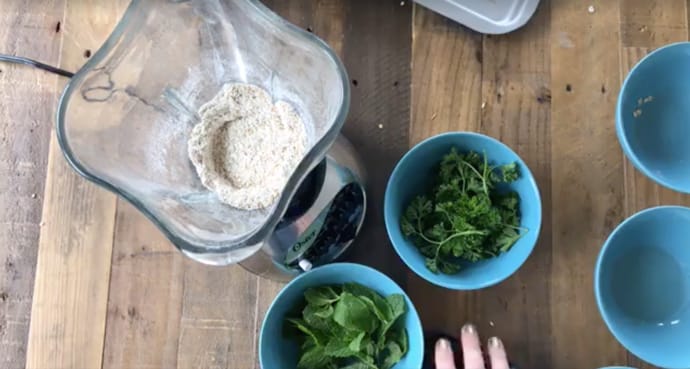 Add oats to a blender and pulse to a flour-like consistency.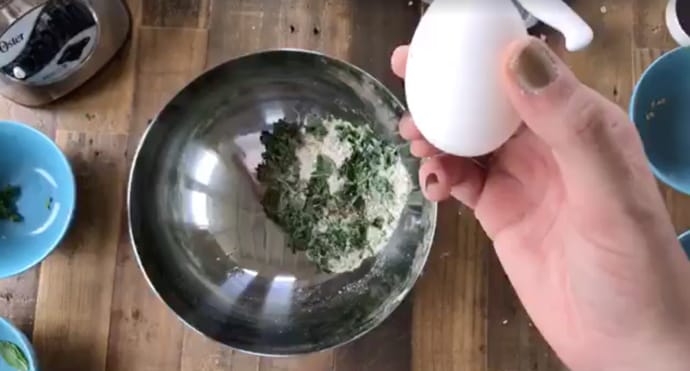 In a large bowl whisk together diced parsley and mint, egg, water, and oil. Add oat flour and stir to combine.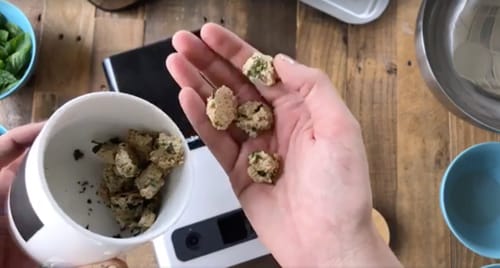 Knead dough a few times then turn out onto a lightly floured surface.
Using your hands or a rolling pin, flatten dough to about 1/8″ thick. Using a cookie cutter or knife cut out approximately 40 (1-inch mints) mints. Place mints about 1/4-inch apart on a parchment lined or non-stick cookie sheet. Bake 35-40 minutes, or until golden and crispy.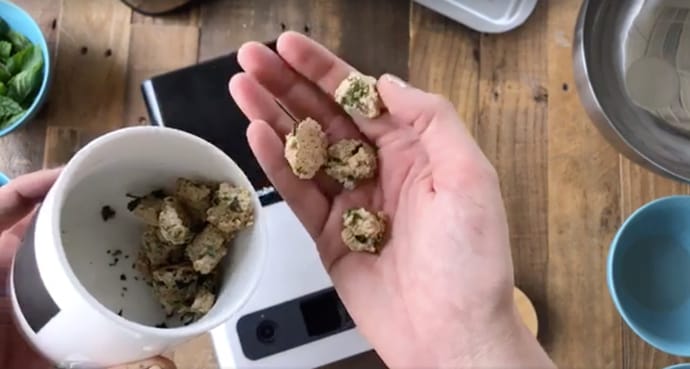 Allow mints to cool completely before serving. Store in an airtight container.
Want to start treating your pet from your smartphone? Petcube Bites lets you watch, talk to, and treat your pet from anywhere in the world. Find out more about the high-tech way thousands of pet owners are staying closer to their loved one.
Was this article helpful?
Help us make our articles even better