With the recent launch in Singapore, pet parents all around the world can now buy Petcube smart HD cameras
Petcube, the leader in the connected pet category, announced the official launch of its cameras in Singapore, along with 17 other new countries, making them available in 21 countries in total. The brand's best-selling products Petcube Cam and Petcube Bites 2 Lite can be purchased on the brand's official website.
"Our team is dedicated to extending the geography of the Petcube community. Pet parents all over the globe deserve well-designed innovative products to care for their furry friends, — says Anastasia Kukhar, Petcube's CEO. — We are thrilled about the official launch in 18 new countries and hope to expand our presence in the international market further soon".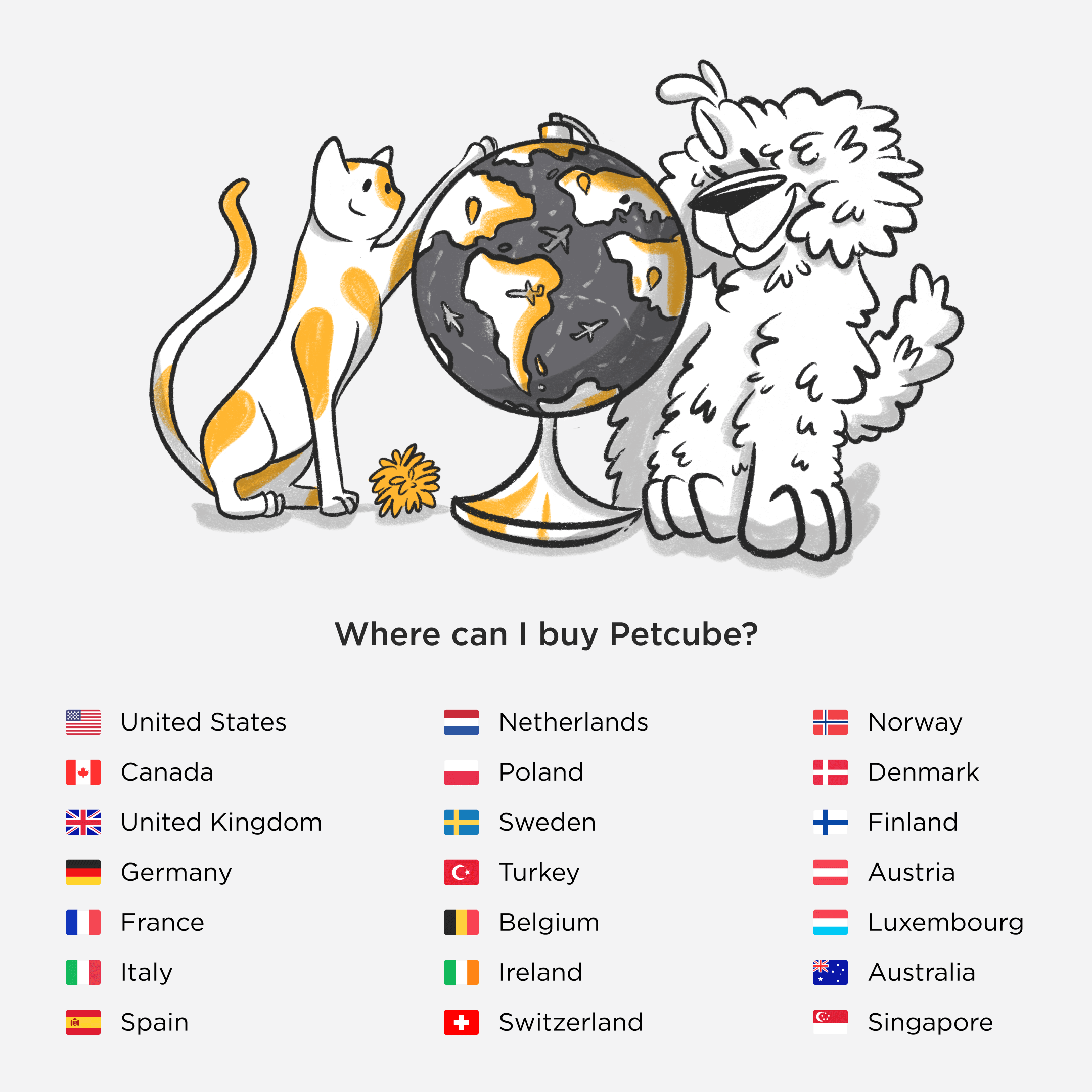 Petcube cameras are now available for purchase in the United States, Canada, United Kingdom, Germany, France, Italy, Spain, Netherlands, Poland, Sweden, Turkey, Belgium, Ireland, Switzerland, Norway, Denmark, Finland, Austria, Luxembourg, and Australia. Additionally, Petcube has officially expanded to Asia and has made its first launch in Singapore. The products are available on our local website.
Petcube products include the latest and most affordable items in its product line — Petcube Cam, a compact pet camera with a built-in 24/7 Online Vet, and Petcube Bites 2 Lite, the newly-launched smart camera for pets with a treat dispenser. Both cameras come with 1080p HD video, 2-way audio, night vision mode, and plenty of other features making them the best assistants for modern pet parents.
It's easy to switch between different cameras within the Petcube app. Through the app, one can share access to their cameras with friends and family or set it to the public.
Petcube cameras work best with the Petcube Care service, which captures action videos triggered by sound or motion, and stores them securely in the cloud for pet owners to review. Using computer vision and hearing, Care registers important events like cat, dog, or human movements, barks, or meows, and helps to discover any abnormal behaviors.
About Petcube
Petcube is a worldwide leader in connected pet cameras and software. It allows people to take care of their pets remotely, by seeing, talking, playing, and treating them. Petcube connects pets to the internet, understands them through machine learning, and provides a platform for other pet products and services.
Learn more at petcube.com, and follow us on Twitter, Facebook, Instagram and YouTube.
For Media
Online Media Kit: https://petcube.com/mediakit/
Press Inquiries: media@petcube.com