We've all seen the stereotype of the crazy cat lady: fur-covered clothes, raggedy hair, cats crawling from every pocket. But with millions of women owning cats in America, surely not all of them are crazy old spinsters with a feline hoarding problem.
Today we're busting the myth of the crazy cat lady and introducing you to 5 women who make cat ownership look positively chic. Not only are these ladies stylish and cool, they also bring some of that cat-like cleverness to their businesses and have turned their passion for felines into full-on careers.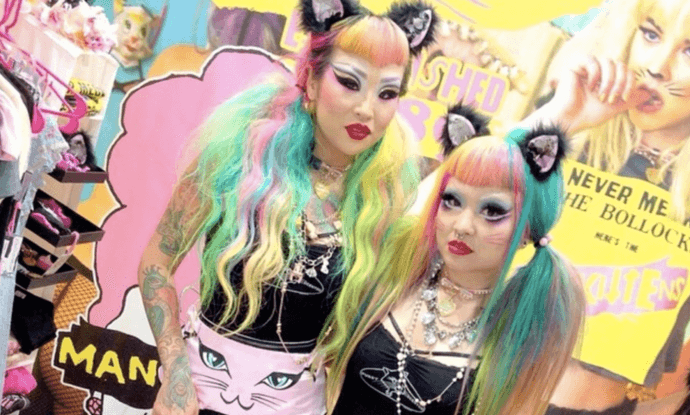 If the "crazy" in crazy cat lady means wearing green eyeshadow, pink hair, and purple lipstick, then Sugarpill Cosmetics founder Amy Doan is definitely crazy. Amy loves cats so much that she actually put them into the company's logo, and she puts being cruelty-free at the center of Sugarpill's mission. Sugarpill has a presence at LA's Catcon, where Amy and her team help make budding cat ladies just as fabulous.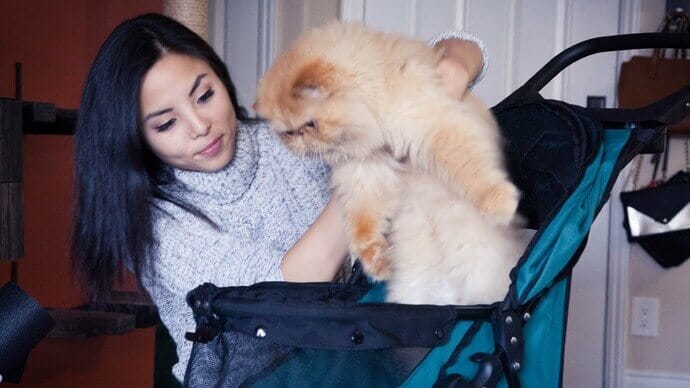 When she isn't on the set of films like Ant Man, shows like Awkward, or producing her own tremendously popular Youtube series, Anna Akana is curled up with her cats. This Youtube star owns a whopping six cats, and actually rescued her most recent one right from the streets. In addition to her work on screen, Anna has started her own cat-themed clothing line.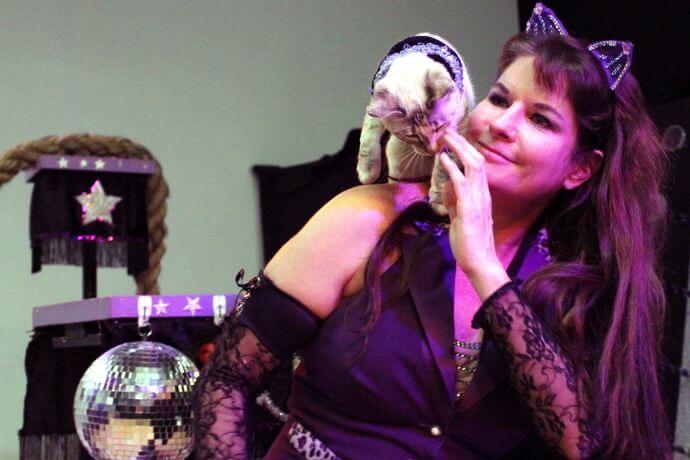 Between their acting and modeling gigs, Samantha Martin needed a way to keep her troupe of animals actors mentally sharp. What she came up with was a performance of tricks that ended up being so good, she decided to take the show on the road. The Amazing Acro-cats have toured the nation putting on shows all around the nation, and even appearing on the Late Show With David Letterman.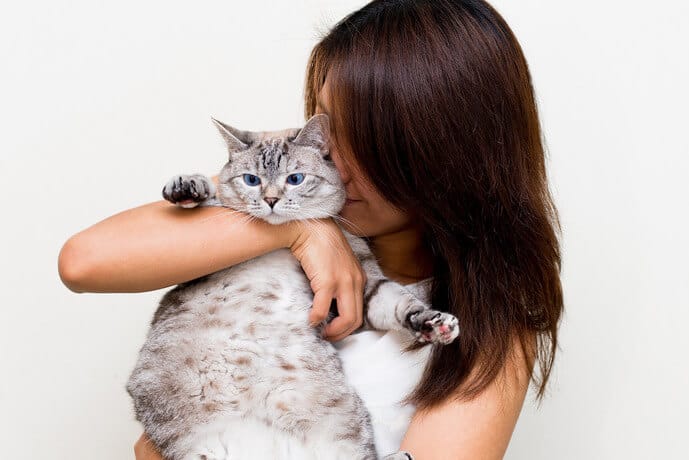 Behind all of the internet's famous pets are real people ghost writing their pet's hilarious thoughts. But Varisiri Mathachittiphan isn't just behind ONE of Instagram's celebrity pets, she's behind 5 of them! Nala, White Coffee Cat, Spencer the Dog, Luna Rose, and Stella and Steve all belong to this young social media guru. When Varisi first adopted Nala from a shelter, she just started the Instagram to share a few of her favorite pics. Today Nala has more than 3 million followers, and her own line of tees, phone cases and more.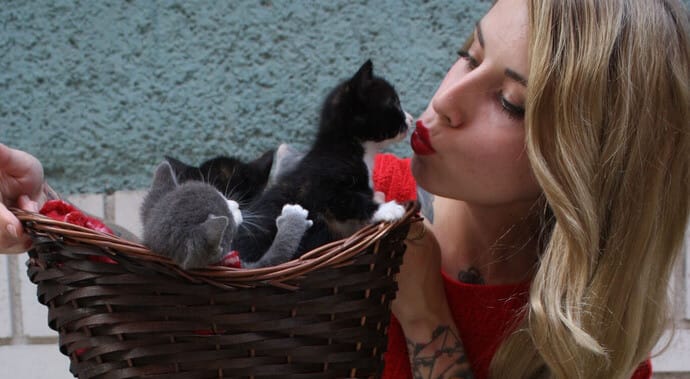 Cats, tats, and rock and roll rule Hannah Shaw's life. This tatted out cat lady is a professional rescuer and animal advocate who commands almost 250k followers on her Kittenxlady account on Instagram. Hannah started out by helping to manager her father's, one of the members of famous band Styx, charity before branching off to run her own non profit. Not only does she care for neonatal kittens herself, but also scales her efforts by training shelters around the country on how to help vulnerable baby kittens.
Now next time someone uses the term "crazy cat lady" as a negative, point them toward this post and show them just how cool being a cat lady can be.
---
Read more posts about cats
Was this article helpful?
Help us make our articles even better