Pet parents and pet lovers want nothing but the best for their furry babies. The best treats. The finest apparel. The coolest accessories. And the latest and greatest toys.
You'll do anything to please your feline friend or canine chum. It's the only way to reward them for their loyalty and devotion. Not only do they need it, they totally deserve it, too.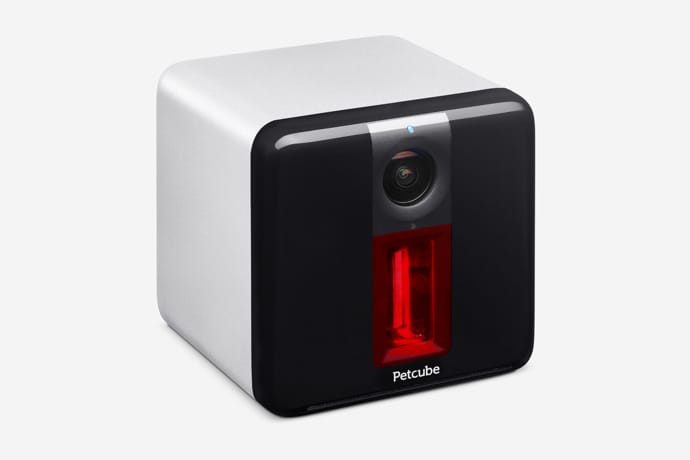 When it comes to pet gadgets, you need the most advanced, high-tech gizmo for Bailey and Bella. Say "hello" to Petcube Play, an interactive pet camera that lets you see, talk to, and play with your pet.
To celebrate the official launch of the leading pet camera in the market, we're giving you 15 reasons to love and hopefully buy this one-of-a-kind pet camera.
1. You can talk to your pet anytime, anywhere, thanks to Petcube Play's 2-way audio and speaker.

We love talking to our pets. I mean, who doesn't? After all, studies show that our pets can understand — to a certain extent — what we say to them.
So it's totally sane to talk to your pet, especially when you're bored.
2. Petcube Play lets you see what your pets are doing when you're away.

Imagine having the superpower to spy on your cat or dog at work. Finally you can outsmart your cat who's always a step ahead of you. Then you can spy on your dog, too, if they take up shoe chewing as a hobby.
3. You'll have eyes that see in the dark.

Humans aren't endowed with night vision because our eyes lack a special tissue that reflects light back into our retinas.
Fortunately, Petcube Play supports night vision, much to the dismay of your cat, who's fond of doing nasty things at night.
4. Petcube Play streams high-quality HD video to your phone.

It's one thing to buy a web cam that displays crappy videos to your phone or computer and it's another thing to use Petcube Play, which streams 1080p HD videos to an Android or Apple phone.
And did we mention that it has a 138° wide angle lens?
5. It features 3x digital zoom, letting you see your pets up close.

Does your ninja cat love to hide under the furniture? Or is your dog a master of disguise? The shenanigans are no match for Petcube Play's pinch-to-zoom feature, which digitally zooms up to 3x. The closer, the better.
6. It's roughly 58% smaller than the Petcube Camera.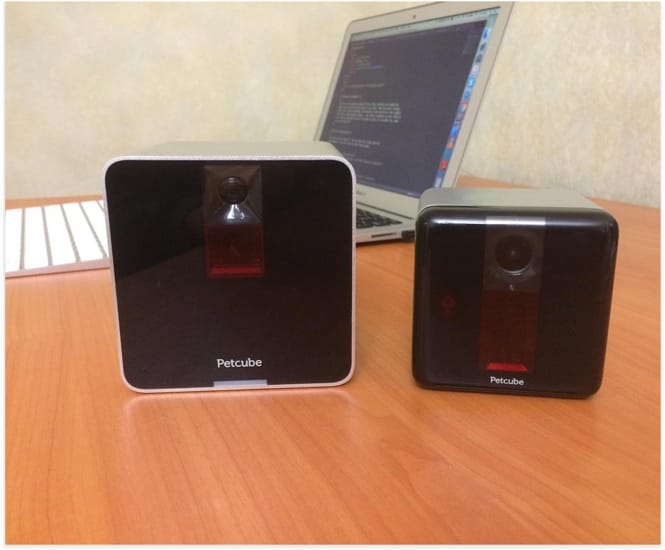 If you're familiar with the original Petcube Camera, then you'll be amazed at how small Petcube Play is compared to its older brother. Donning a svelte 3x3x3 inch frame, this pet camera rocks a stylish design that impresses your mutt.
7. Petcube Play lets you remotely exercise and play with your pet.

Petcube Play features an optimized built-in laser toy that's certified to be safe for pets and humans. We've upped the ante and made the laser toy more responsive and intuitive.
It's like you're there in front of your pet. Better laser = more fun.
8. Petcube Play has an amazing app for Android and iOS devices.

Just like the Petcube Camera, Petcube Play works with the Petcube app for Android and iOS. The magic happens in the Petcube app, where you can activate the laser toy and watch or talk to your pet.
That's not all. The app lets your play with other pets too. Follow other celebrity pets or build your own fan base. It's a social network for pet lovers.
9. You can share access to your family and friends.

Share access to Petcube Play on the Petcube app with your family and friends. Got no time to play with Max? Invite your pals on the Petcube app so they could take turns playing with your pet.
You can even set Petcube Play to public. No more pet sitters and dog walkers.
10. Petcube Play works with Petcube Care video cloud recording service.

Petcube Play has an optional cloud recording video service called Petcube Care which records 10 or 30 days of video history. Capture your pet's milestones on the Petcube app and have peace of mind knowing that your home is safe.
Worried about privacy? No problem. All videos are encrypted and stored on the cloud.
11. Get notified with sound and motion alerts.

Unless you have all the time in the world, it's hard to monitor your pet all day when you've got other stuff to do. Thankfully, Petcube Play has sound and motion alerts that notifies users of movements or disturbances at home.
Petcube Play isn't just a pet camera—it's a home security camera.
12. Petcube Play is easy to set up anywhere in your home.

In addition to the beautiful design, Petcube Play is also easy to set up. With its rubber non-slip bottom, it'll work on any flat surface. It even has a standard tripod mount.
13. You can setup multiple Petcube Play cameras too.
Got 2 or more Petcube Play cameras? The more, the merrier! You can setup multiple devices in your house and access all of them through the Petcube app.
You'll even be able to pair it with Petcube Bites, our very own interactive treat cam.
14. More than 2,000 happy campers supported Petcube Play on Kickstarter.
Petcube Play debuted with Petcube Bites on Kickstarter and 2,229 happy campers supported the project. Not only did we reach our goal of raising $200,000, Petcube Play and Petcube Bites raised $319,193, which is awesome.
15. No more pre-orders. No more waiting. Petcube Play is available NOW.

We're officially launching Petcube Play on Petcube.com, Amazon, Best Buy, and Petco.
Now you can buy Petcube Play and have it shipped right to your doorstep. Enjoy the best gadget for pet lovers and save your pet from boredom and loneliness.
🐶🐱 Get the best gadget for pet lovers here.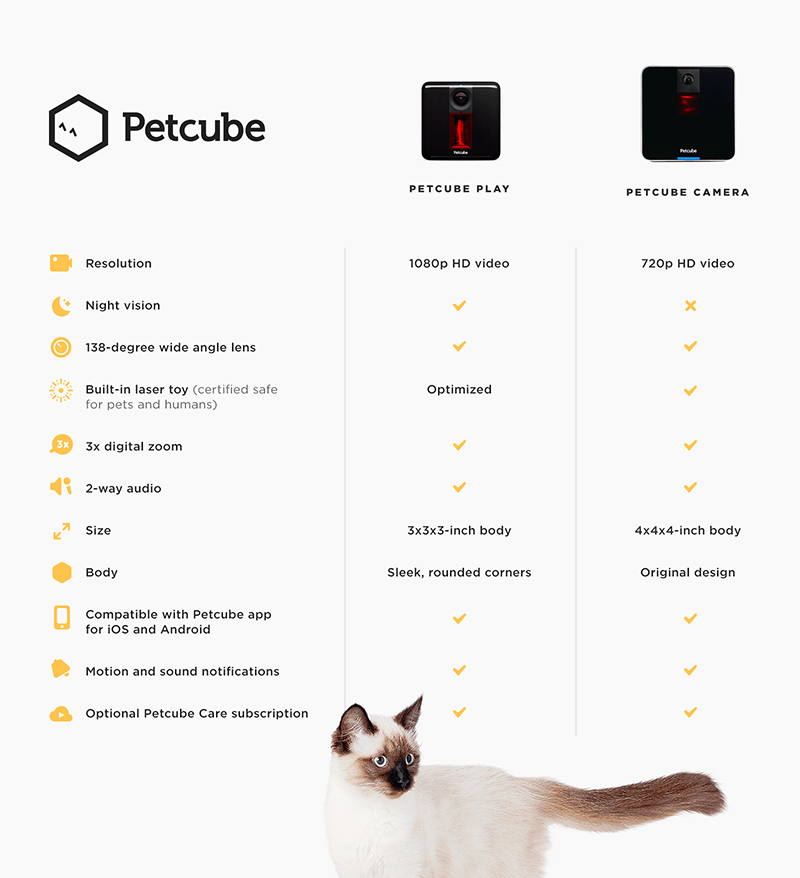 Was this article helpful?
Help us make our articles even better