Goodbyes are never easy, especially for dogs who don't know if their beloved owner is ever returning. Separation anxiety is a serious problem that can result in dogs destroying homes, making disruptive noise, or suffering depression. Preventing this condition starts in puppyhood, but for older dogs, you may need to introduce some special techniques to keep them calm when you walk out the door.
We've put together an infographic with three easy tips dog owners can use right now to prevent separation anxiety and keep dogs calm.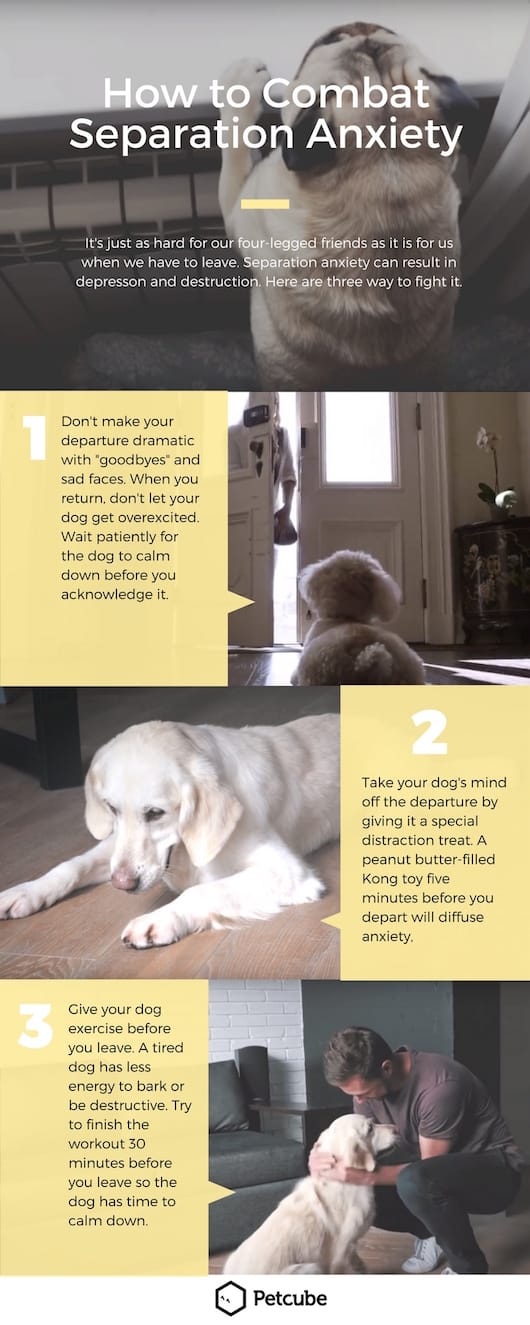 A high tech way to help with pet anxiety is to talk to and comfort your pet from afar with a dog camera. Petcube Play lets you watch, hear, and even play with your pet remotely. Sound and motion alerts can let you catch destructive or disruptive behavior before they get out of hand.