It's that time of year when Santa Paws comes to bring gifts to all the nice pets who managed to not knock down the Christmas tree or eat the tinsel. We surveyed our Petcube users to find out how they and their pets celebrate the holidays and it turns out that people aren't the only ones tearing into wrapping paper come Christmas morning. From who is on the naughty list to how much paw-rents are spending, find out how pets and their people get festive.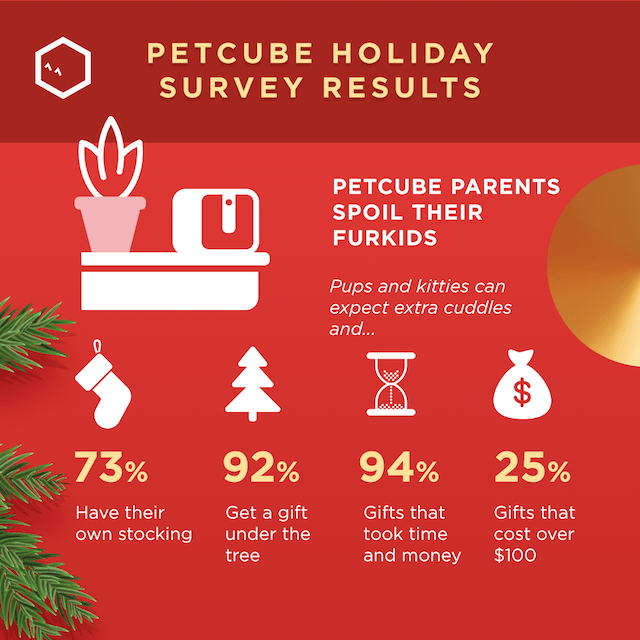 When the stockings are lined up on the chimney with care, it turns out that there's one for fido up there. 73 percent of pets have their own stocking, and 92 percent will be opening up a gift under the Christmas tree. Those gifts aren't cheap either - 25 percent of owners said they'll spend over $100 on their pet.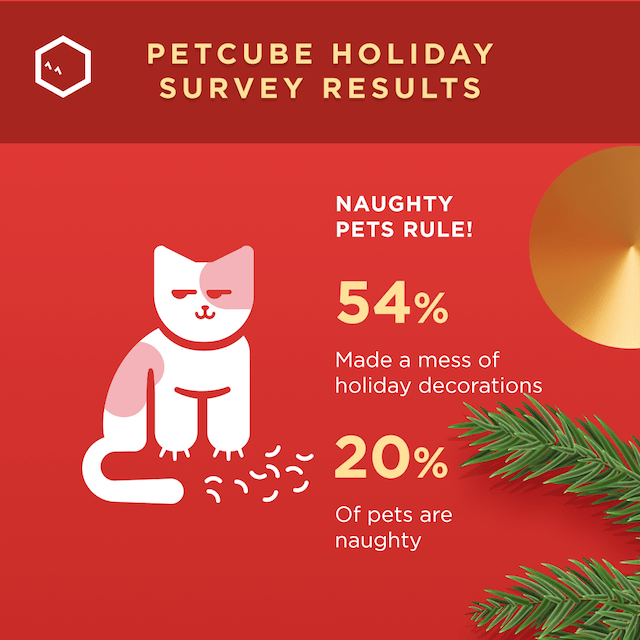 Even though a lot of pets may be getting presents, it doesn't mean they necessarily deserve them. 54 percent of pets have made a mess with the Christmas decorations, which is probably why 20 percent of them made Santa Paws' naughty list this year.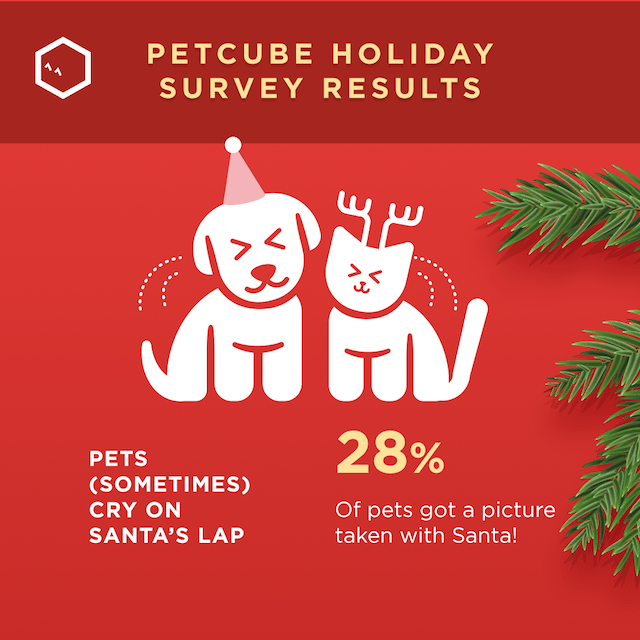 It's a good thing that 28 percent of pet parents take their pets for a visit to Santa so that they can try to convince him they were actually good.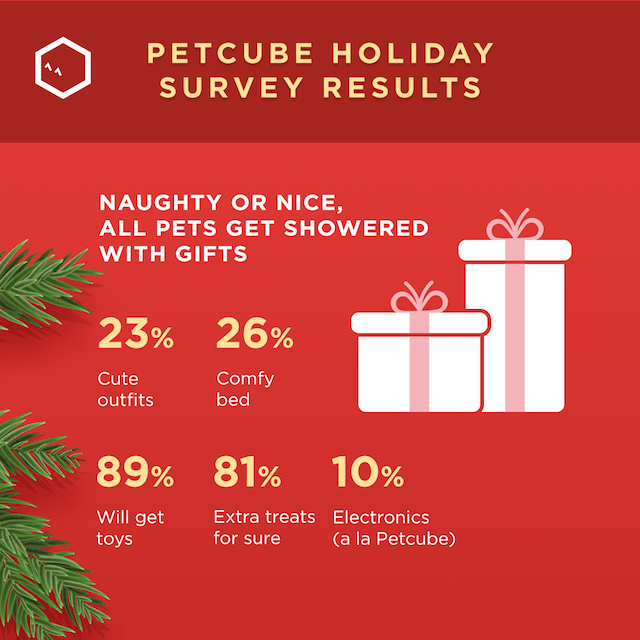 Not only are pets getting gifts, they're getting really good ones! This year 23 percent of pets will be wearing a new outfit on Christmas morning, and a few more will be having visions of sugarplums dancing through their heads while they nap the day away in a new bed. It turns out it's not just people that are getting gadgets this year - 10 percent of owners said they're buying their pet electronics.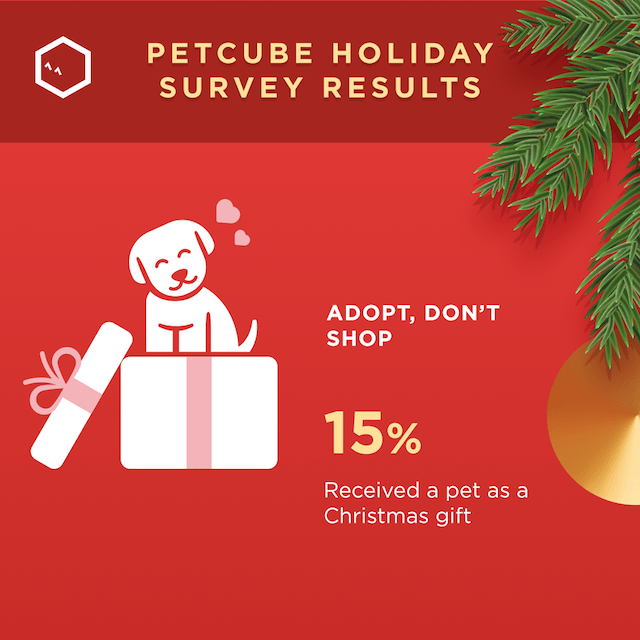 For some lucky people, they'll find something even better than gadgets or toys under the tree. 15 percent of people said they've received a pet for Christmas!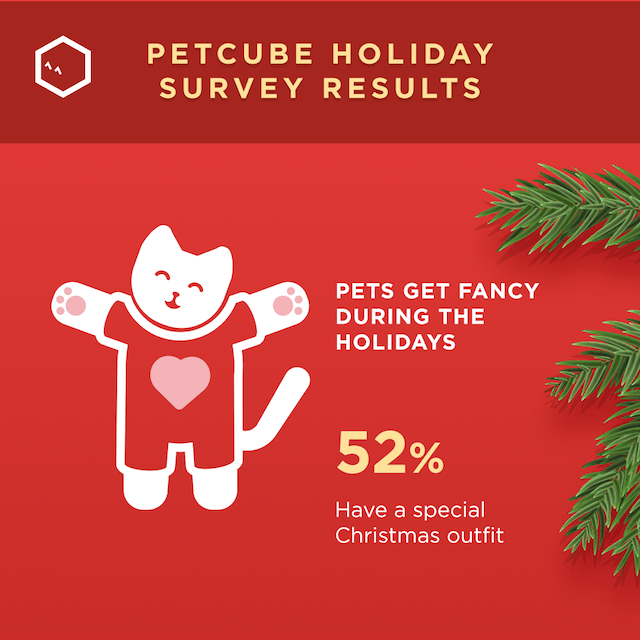 Finally, it wouldn't be the holidays if we weren't overcome with the need to decorate everything, and our pets are no exception. Along with decking the halls, 52 percent of pet owners also deck out their pet in a special holiday outfit.
Do you and your four-legged friend have any special traditions? Write us in the comments and tell us how you and your pets celebrate Christmas, rock Chanukah, or kick it for Kwanzaa.

Was this article helpful?
Help us make our articles even better