All your bags are packed and you're ready for your next adventure. You were about to leave the house when suddenly your dog barks at you. You look down to see your dog wagging its tail and evincing its big round eyes as if to say, "please don't leave me again!"
We all love to travel. But traveling can be challenging when you have a pet. You just can't leave your pet behind without making sure it has enough food, water, and toys to keep it fed and entertained while you're away. Let's face it: as much you want to bring your pet with you all the time, there are times when you just can't.
The good news is you can ask your friend or a family member to take care of your pet while you're out. Or you can hire a pet sitter to watch over your furry buddy. But if you're out of options, some pet accessories can help. Check out these pet supplies for people who love to travel.
1. Virtual Pet Sitter
Suppose your family member is not around to help you, and assuming you don't want to entrust your furry darling to some unknown pet sitter, consider buying a virtual pet sitter like the Petcube Play 2. The interactive pet camera lets you monitor your pet while you're traveling, giving you peace of mind and assurance that your pet is safe.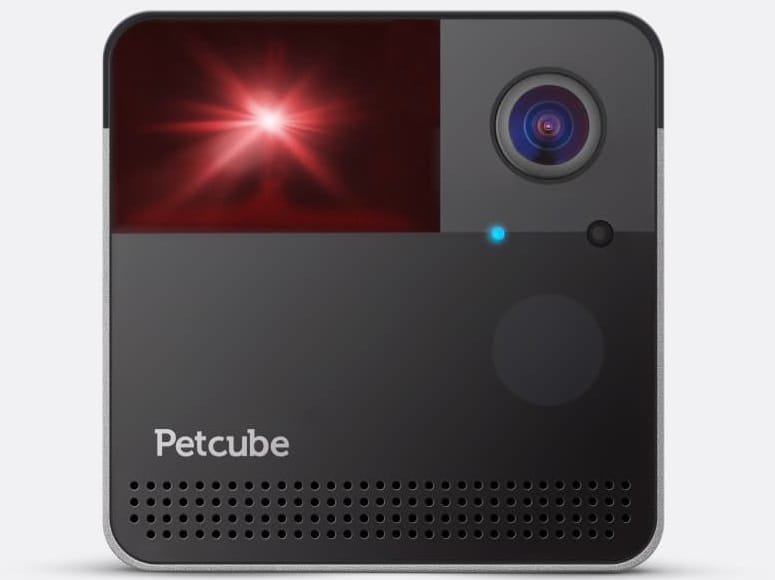 There's an optional Petcube Care video cloud subscription service which automatically records your pet's activities and saves videos on the cloud so you can enjoy your travel without having to constantly check your phone. Just review the video recordings when you have the time.
And if you miss your pet, simply open the Petcube App to say hello. Even better, activate the laser toy to play with your pet. Petcube Play is definitely one of the best pet supplies for people who love to travel.
2. Pet Carrier
If you're bringing your pet with you, then you need a reliable pet carrier that can safely carry your pet. I'd stay away from cages because they are hard and could seriously injure your pet in a bumpy ride.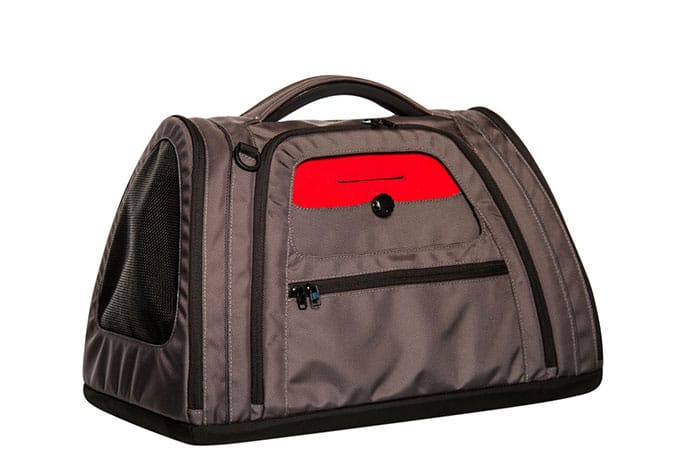 Safety is one thing, and portability is another. Look for a pet carrier that's secure and easy to carry. Pet carriers like the Hatch Pet Carrier and U-Pet fit this category because they're well-designed and popular among traveling pet parents. They're also comfortable for your pet.
Picking the right pet carrier is important for an enjoyable traveling experience with your pet. You're not only helping your pet, you're also doing yourself a favor. A pet carrier is a must-have for the traveling pet mom and dad.
3. Treat Dispenser
Of course, you don't want your pet to starve when you're thousands of miles away from home. Leave enough food on the pet bowl or feeder so your pet can eat whenever it's hungry. The only downside here is your cat or dog might eat everything in one sitting. There's a better, more interactive way.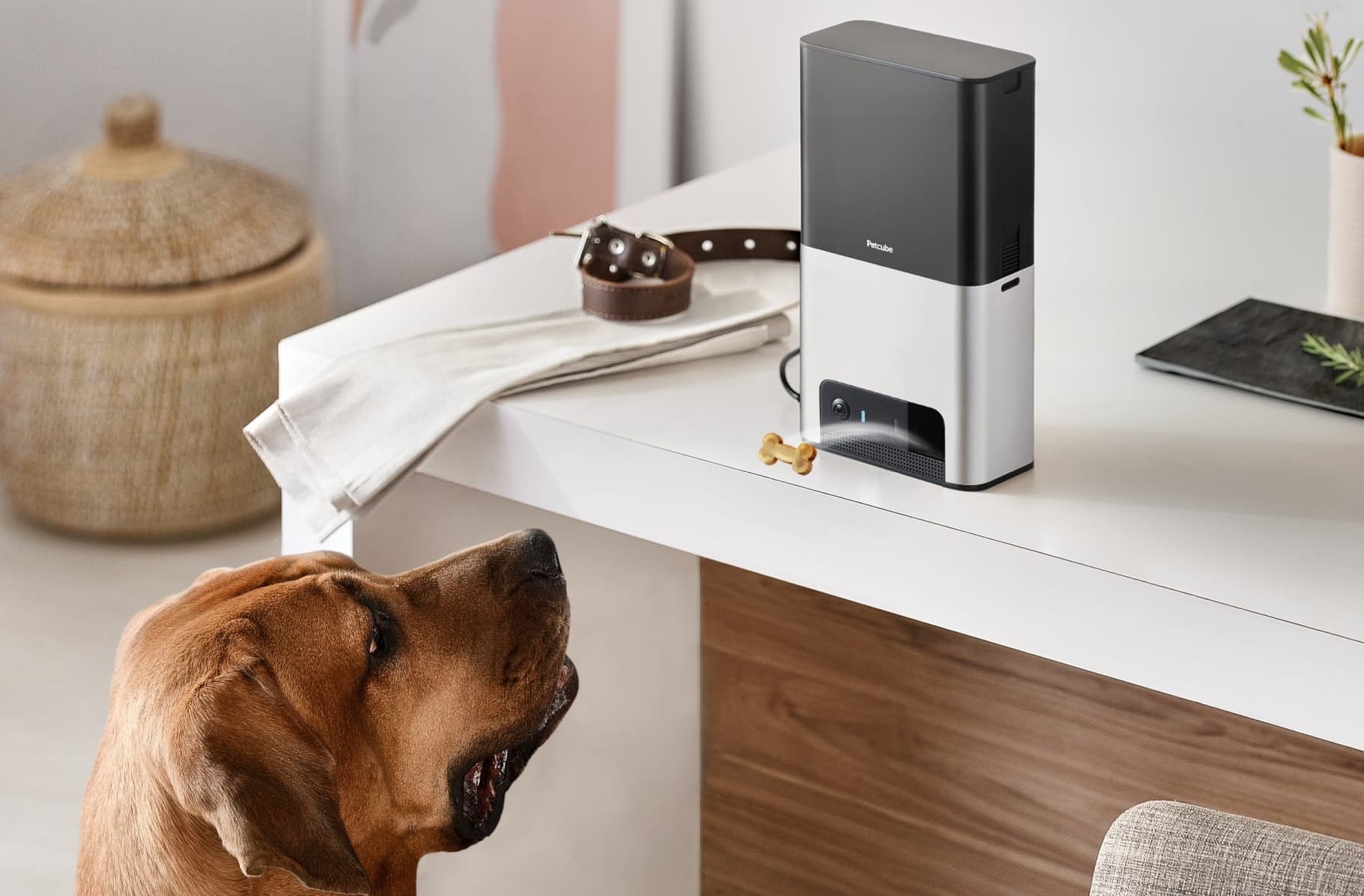 Enter Petcube Bites 2, a pet camera with a built-in treat dispenser so you can remotely feed your mutt and grimalkin. Similar to Petcube Play, Petcube Bites sports a 1080p HD video camera with night vision and 2-way audio speakers but without the fun laser toy.
Simply open the Petcube App on your phone to toss treats on demand. You can even schedule the treats to make sure your pet is well-fed. It's also easy to set up. You can either mount the treat camera on the wall or place it on a flat, stable surface. Petcube Bites is one of the essential pet supplies for people who love to travel.
4. Litter Box
Another essential pet supply is the litter box. Things could get pretty messy especially when you're away for a long time. Save yourself from the troubles of having to clean up your pet's poop by getting a good litter box like the Luuup.
If you have the extra money, try buying an automatic litter box like the Litter-Robot. It's a bit expensive, but it's worth it.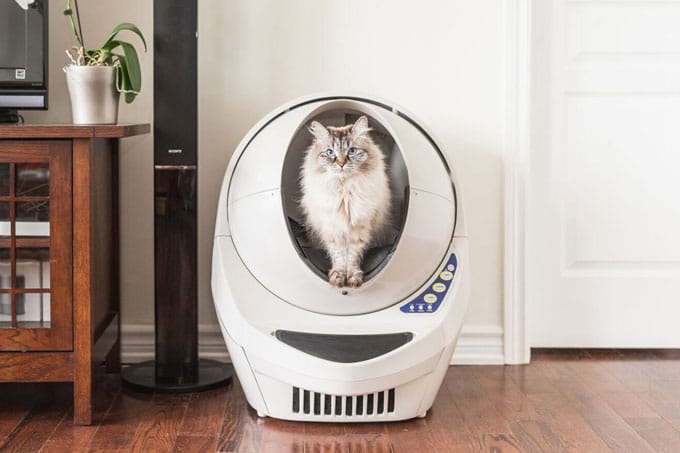 For dog owners, ask a neighbor or a relative or a pet sitter to walk your pooch when you're traveling. Or you could try a dog litter like the Porch Potty which contains patches of synthetic grass — ideal poop spots for dogs.
Litter boxes will not only keep your home clean, they also assure you that your pet can let themselves out to potty.
5. Pet Tracker
The last thing you want is to lose your precious pet while you're sunbathing at a beach in Hawaii. Worse, you'll only realize this when you get back home. By then, it's too late.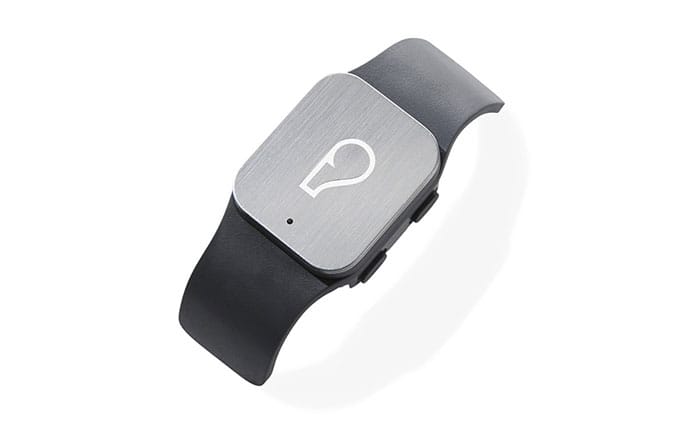 Roughly 1 out of 3 pets will go missing in their lifetime, so it's very important to keep your pet safe at home or when traveling with you. Helicopter pet moms and dads can use pet trackers from Whistle and Pod to locate their pets.
These tiny things use GPS, Wi-Fi, and cellular technology to monitor your pet's location. They also provide you with other nifty stuff including health trends, activity, and sleep patterns, and escape alerts.
6. Water Dispenser
In addition to treat dispensers, you also need water dispensers to ensure your pets are hydrated, especially during summer. There are a plethora of water dispensers in the market, ranging from water fountains to water bowls. Be sure to get the appropriate dispenser for your pet.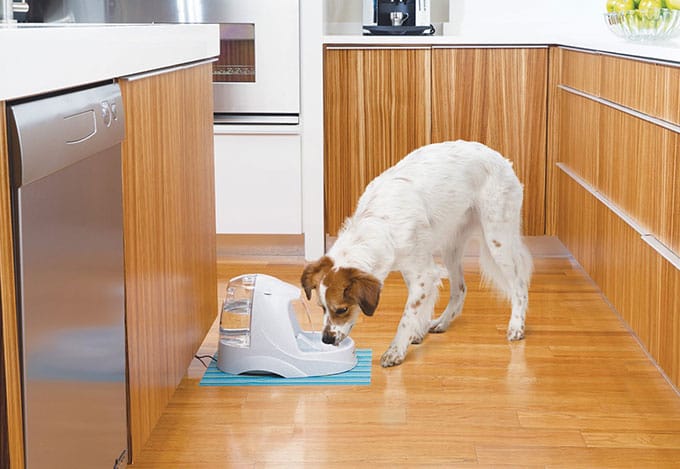 For example, the Drinkwell Big-Dog Fountain is perfect for large dogs while the PetSafe Drinkwell Platinum Pet Fountain is ideal for smaller dogs. The Automatic Dog Water Bowl by Critter Concepts is pretty popular, too.
7. Toy
I can't end this list without including some good old fashioned toys that are perfect for cats and dogs. Pets, especially dogs, get bored easily so it's imperative to keep your pet busy while you're gone.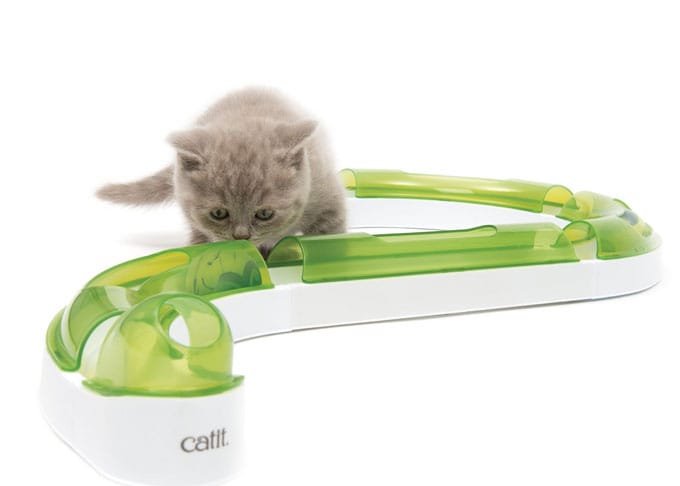 Check out the classic Kong Toy, which is a chew toy made of a durable rubber. You can also try the Dog Casino, a puzzle toy that claims to enhance your pet's problem-solving skills and mental abilities.
For cats, For cats, try the Turbo Scratcher by Bergan, a classic toy that can entertain your cat for hours. Another popular toy is the Catit Senses 2.0 Circuit. If you want high-tech stuff, take a look at CleverPet or Petcube Play.
8. Bed
Finally, show your pet how much you love them by setting up a comfy bed for them to sleep on. Frankly, it's the least you can do to keep them warm during lonely nights. Casper has a really nice mattress for dogs, and it comes in 3 different sizes — small, medium, and large.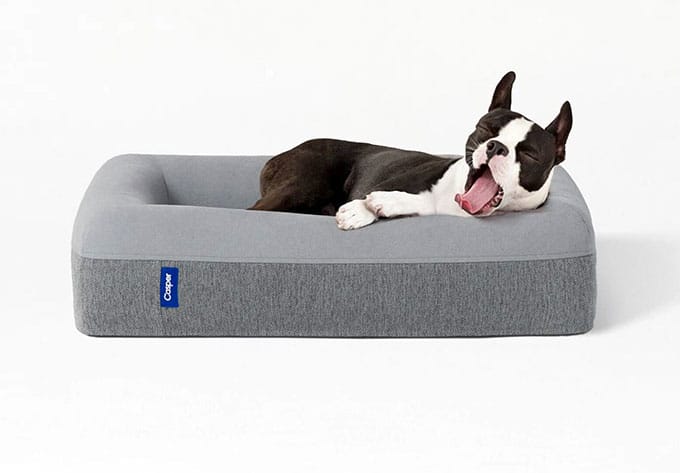 For cats, check out the Aspen Self Warming Cat Bed, which is great for cats of all sizes. Its surface is made from a self-warming material that reportedly sends back body heat, kinda like a space blanket.
Was this article helpful?
Help us make our articles even better