Being a pet mom comes with many challenges and rewards. Pet moms give unconditional love to their fur babies. They pamper them with gifts and furiously protect them at any cost. They would literally do anything for them. And they deserve to be recognized and celebrated!
As Mother's Day is approaching, it is time to start looking for a truly pawsome Mother's Day gift for that pet mom in your life. While flowers are popular, a really great present is thoughtful.
Here's the list of 15 smart gifts that would make the life of the special pet mom you know easier and bring her closer to her fur kid. Whether she's a busy, active, or a stay-at-home pet mom, these presents will make her feel special.
Petcube Play 2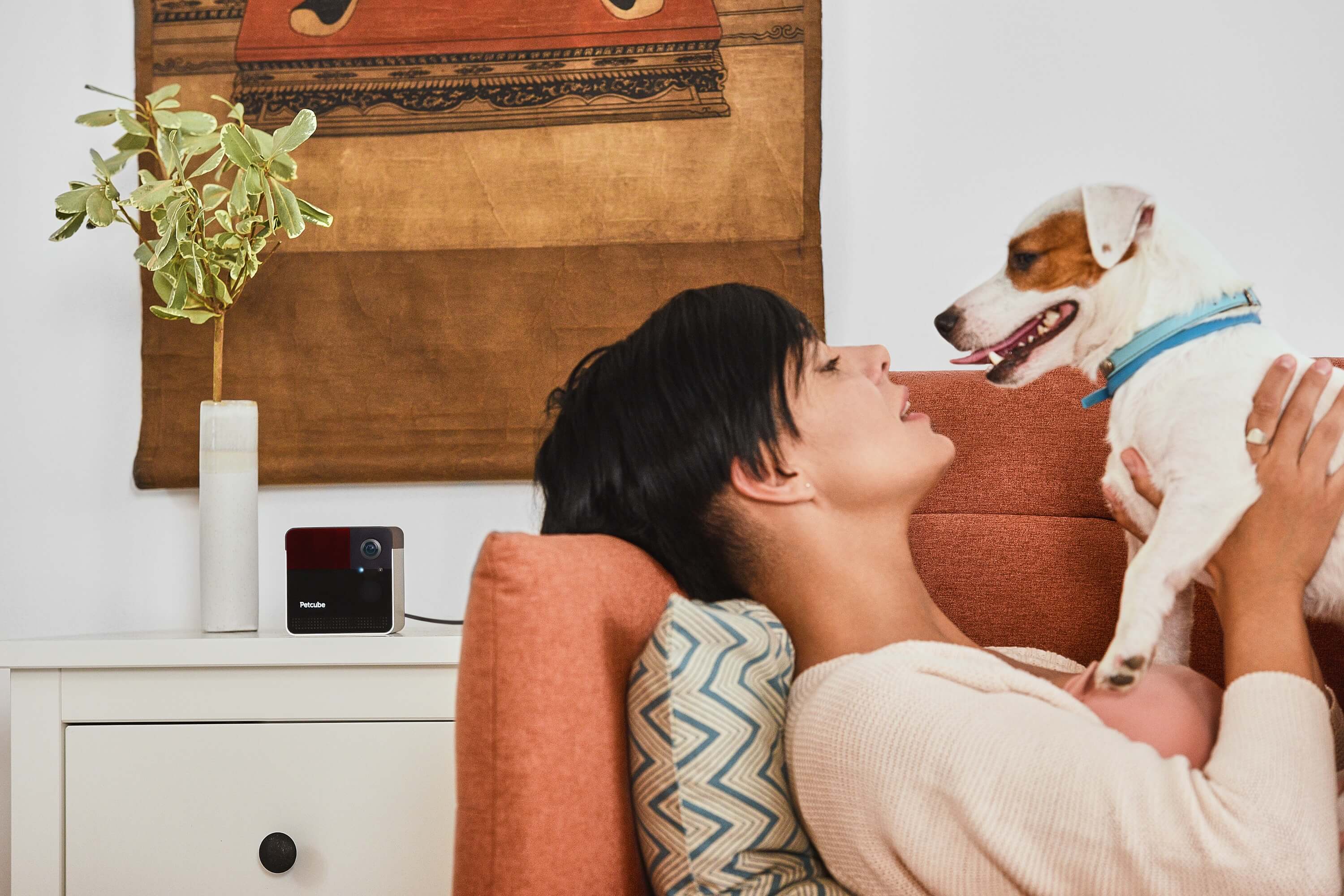 Doesn't a mom miss her baby every moment she's away? Petcube Play 2 interactive pet camera allows her to see, talk to and play laser tag with her pet remotely through an app. She can check in on her fur-baby anytime or playback recorded video history to know what they were up to when she was away. Let that pet mom of yours enjoy peace of mind knowing her baby is safe.
Farmer's Dog Food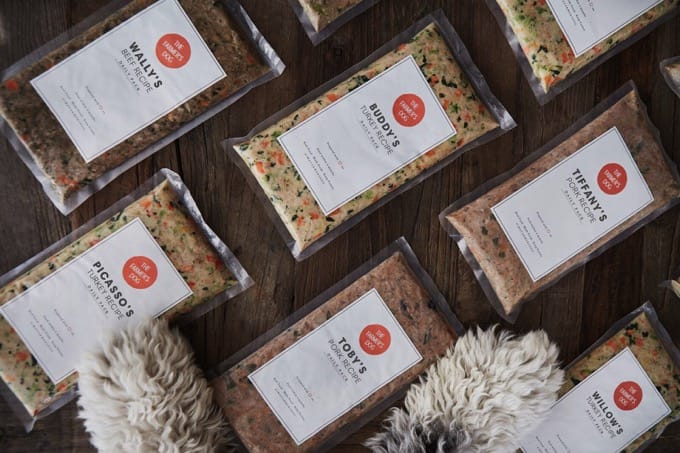 Dog moms will love a subscription for this meal delivery service that brings organic, balanced, and freshly made pet food to their door. Farmer's Dog organic food is personally and professionally tailored to each dog's specific needs, so that moms don't have to worry about their pooch's diet anymore.
Casper dog bed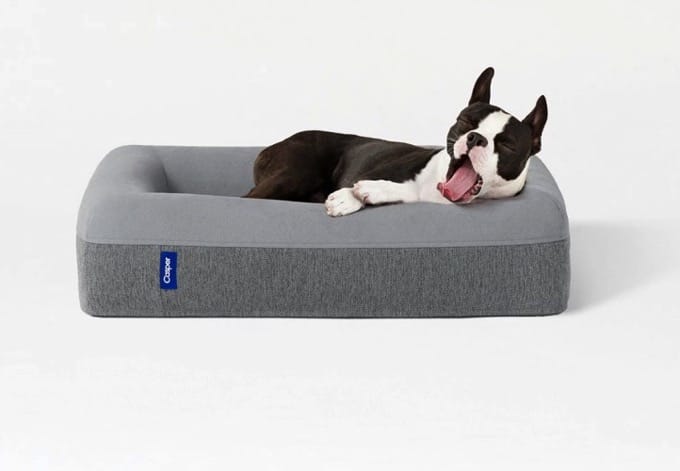 Every mom knows that her baby's healthy sleep is crucial to her well-being. This heavenly dog bed offers the same quality you'd expect for yourself. The durable yet soft cover is made of a bonded microfiber and can withstand scratching and digging from puppy to adulthood. The simple and clean design would be a great addition to any interior.
Luuup Litter Box
Cleaning the litter box is a dreaded routine even for the most cat loving moms. This elegant and smart litter box will allow her to avoid scooping and ensure the overall process is quick and easy, so mommy don't have to get anxious.
Foldable Car Seat Pet Carrier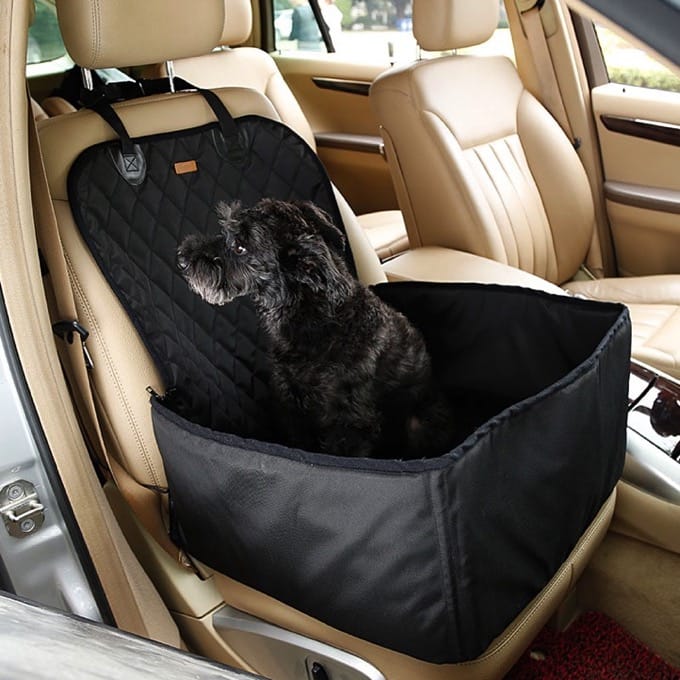 For those dog moms who love to take their pooches for a ride in the front seat, whether to the nearby shop or out of town for the weekend. This carrier will help keep their car clean and let the pet enjoy the front seat too! It is pretty easy to install and will make her pooch stay put to ensure both the driver and the passenger take pleasure in their ride.
Tractive Motion Pet Activity Tracker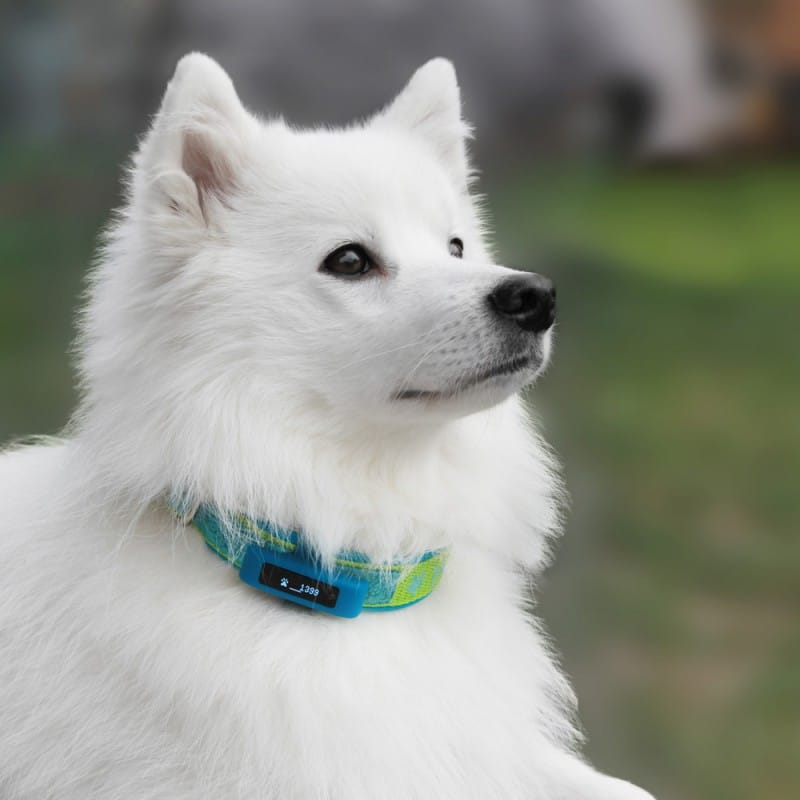 Ensuring your fur baby is healthy is every mom's duty. This tracker will help her set goals for her pet everyday and then track their progress from the app. The device is 100% waterproof too in case her doggy prefers to spend most of its time in the pool.
Doggy Ditty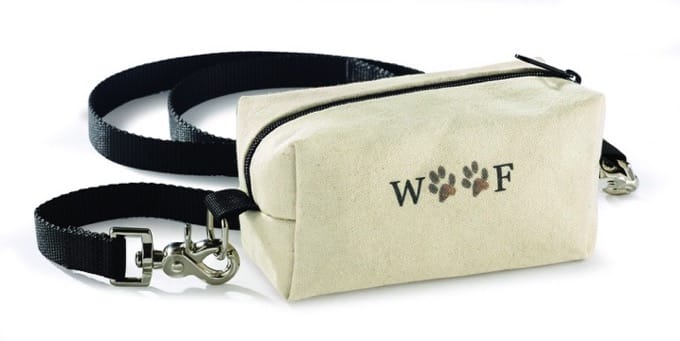 A compact, stylish ditty bag will hold everything she needs while walking the dog; treats, a ball, waste bags plus her phone, keys and cash. When her dog runs free, the leash creates a convenient cross-body bag!
Pooch Selfie Dog Selfie Stick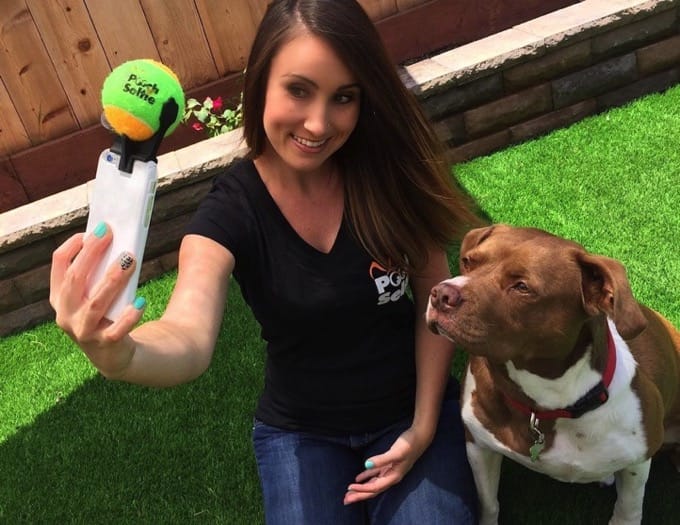 This is a great gift for those dog-loving moms who can't imagine a day go by without posting a picture together with their pup.
Nuzzle Tracker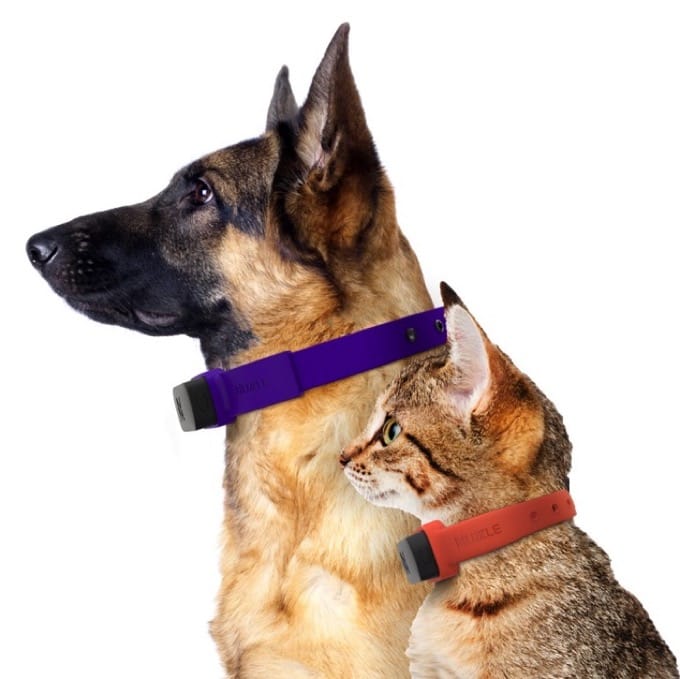 The joy of every mom is to know their kid is safe. With this ultra smart GPS collar for cats and dogs, a pet mom can track and monitor her fur kid to know exactly where it is. Equipped with sensors, Nuzzle can also monitor temperature and even provide an LED light when needed. And it is waterproof, in case that Fido of hers decides to go for a swim.
Petcube Bites 2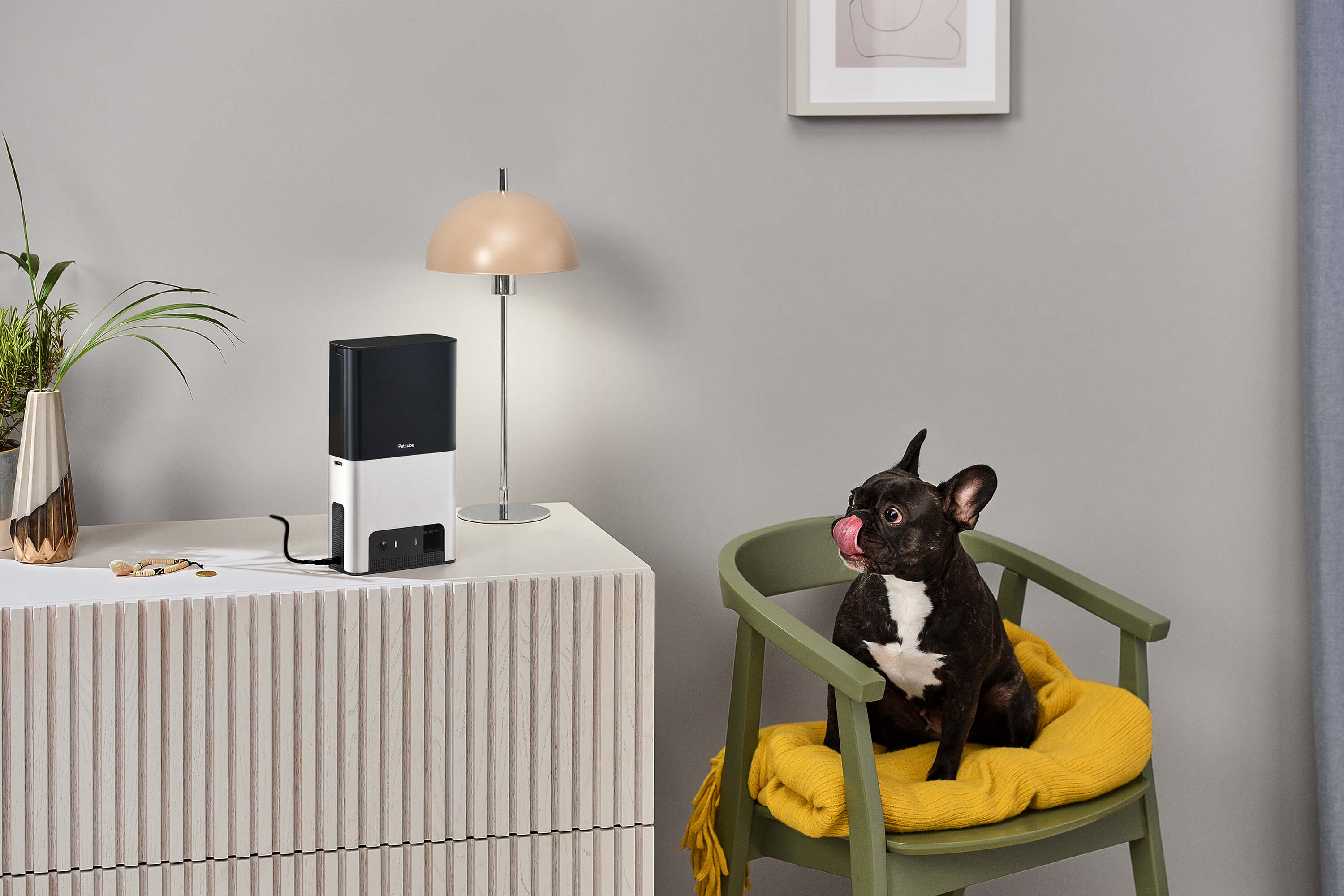 This all-in-one treat camera will put a pet mom's anxiety to rest and inspire a new form of interaction with her fur kid. She can watch and train her pet from afar, correct bad behaviors, play fetch with treats, and praise and reward her pet — all from her smartphone. If you have a cat or dog mom on the go, this is a great gift for her.
Wellness Treats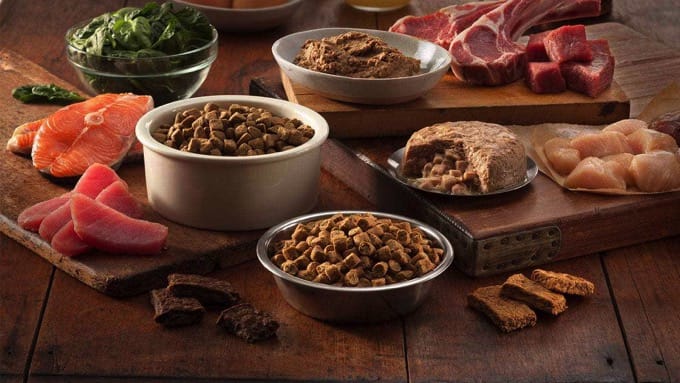 Made with entirely natural and high-quality ingredients, Wellness treats are not just yummy but very healthy to your pet. Dog moms can easily use them as positive reinforcement or reward when exercising their pets, or simply as gift for a special occasion.
Argo Petascope Pet Carrier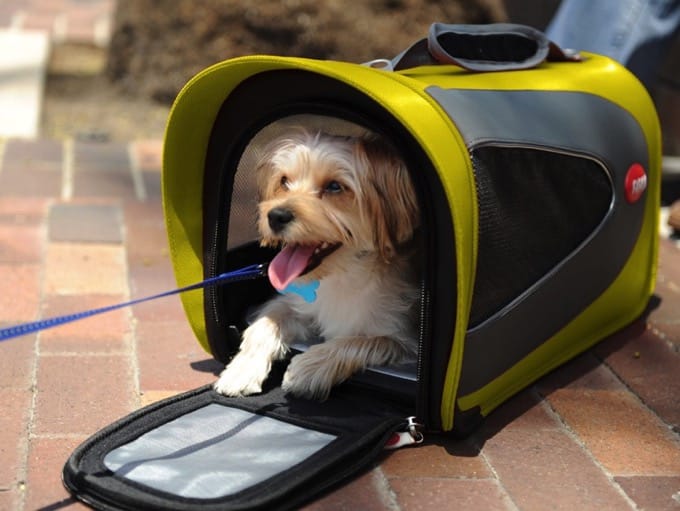 This light and stylish pet carrier will be a great gift for that new pet mom of yours. Vet visits won't be a problem, and their new baby will have a safe and cosy sleeping and hiding place while at home. The carrier is big enough for animals up to ten pounds, so she can take her pet on trips and enjoy the sights together.
Illuminated Dog Collar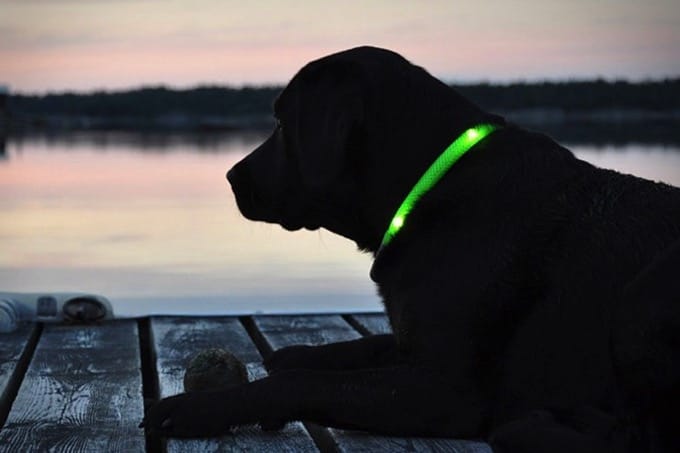 This is perfect for moms who love to take evening or early morning walks with their pooches, so they never lose sight of them. The leash also comes in super handy when hiking or camping with your dog.
Slow Feed Bowl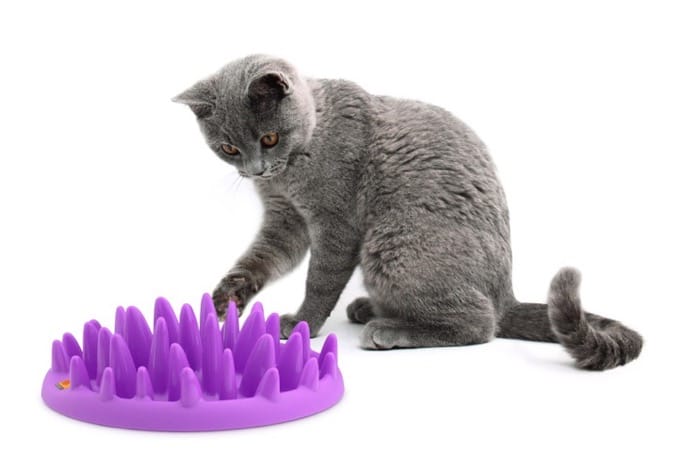 This is a great inexpensive gift for pet moms who want to encourage healthy habits in their canines. This bowl usually features a puzzle shape and can easily be used for both food and water. Dogs and cats quickly learn to "chase" their food through the maze, making dinnertime feel more like a hunt.
GoBone Interactive Dog Toy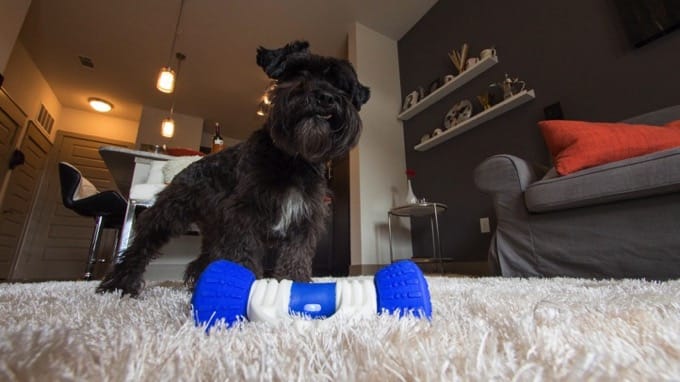 Perfect for working dog moms or those who just want their dogs to be more active. This incredibly smart toy can be filled with treats and is able to automatically play with your dog with a single tap. She can even connect to the app on her smartphone to control the toy remotely.
PetSafe Portable Pet Potty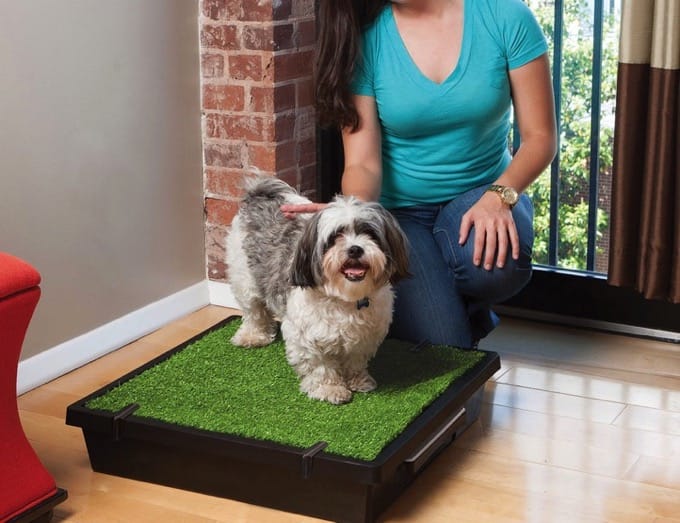 This is a great gift for a new dog mom whose fur baby needs housebreaking, as well as owners who take their pooches to the office or simply travel with their hound. The potty absorbs urine on contact to eliminate odors and doesn't get the puppy's paws wet.
Petcube is a smart pet camera designed for pet parents to stay connected to their pets. With a commitment to reimagining pet care, Petcube continues to drive innovation in the Connected Pet space and is gearing up for the forthcoming commercial release of its interactive treat cam, Petcube Bites.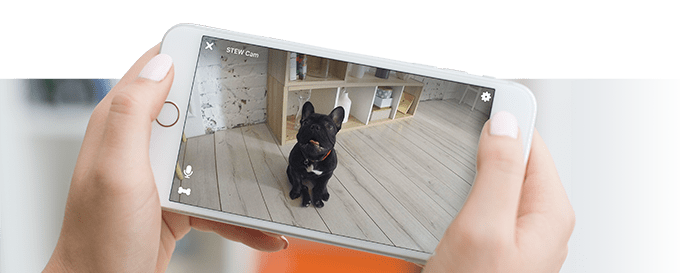 Was this article helpful?
Help us make our articles even better