Does your dog have almost as many outfits as you do? Are you totally notorious for having a spoiled pooch? Don't worry, we understand! If you're a proud dog mama and love to show it, and you and your furry bestie will love this collection of perfectly pink and cute gifts you can share. From enamel pins to doggy wine, this Christmas it's all about the dogs.
This isn't just one outfit, it's two! This harness sports two of our favorite motifs: unicorns and space. Flip it over for a whole new look.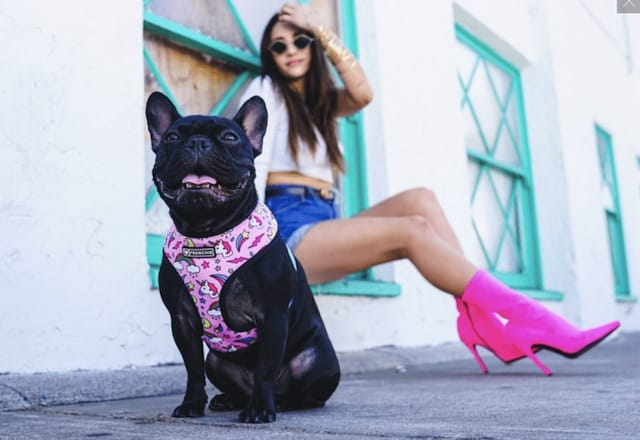 This year you and your pet can hit the sauce - and we're not talking about the cranberry kind! This wine is technically alcohol free and made from beets, but it's still fun to give your doggy a treat.
Sweet treats may not be the best for our pets, but this ice cream is totally pet approved. Pridebites has an awesome line of food toys that will make it look like your pet is always snacking.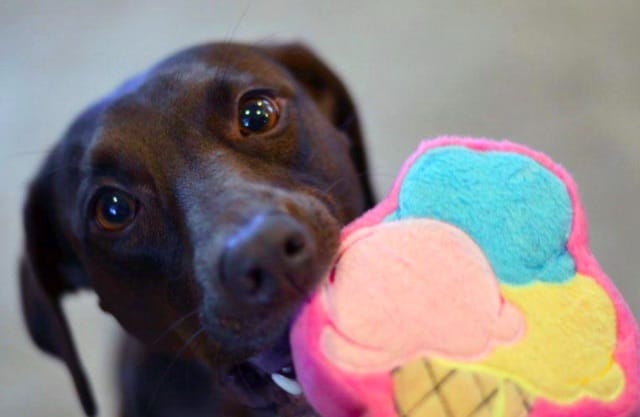 4) Petcube Bites pet cam - Petcube
Food is love and nothing says "I love you" quite like the Petcube Bites. Not only does this interactive pet cam let you watch your pet, you can also throw them a treat!
Show the world that the two of you are friends forever with this matching collar and bracelet set. Talk about man's best friend!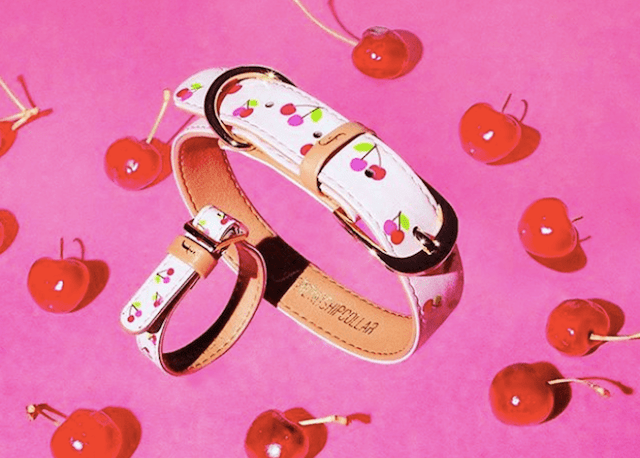 6) Pet beauty supplies - Pet Head
Make your dog smell like strawberry lemonade or have fur as silky as your own hair. This delicious-smelling line of pet supplies are by the same team behind Bed Head.
Frenchies are arguably the trendiest dog, and you can hop on the trend without even having to deal with the snorts and farts! Designed by a frenchie owner, this totally adorable fashion line is all frenchie.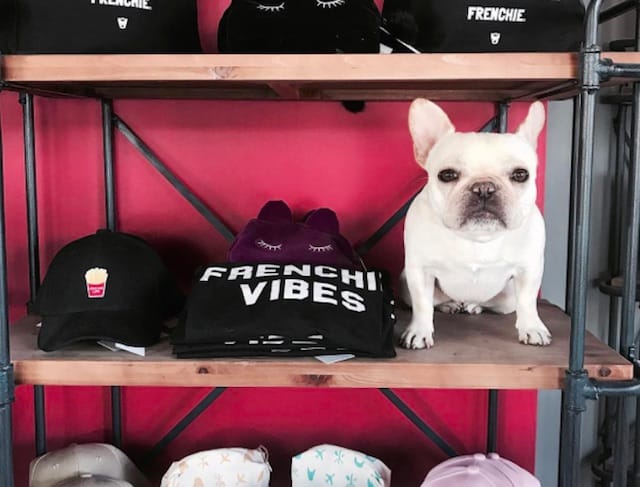 8) Fast food toys - PetPLAY
The best part about this fast food is that it's totally calorie free! We especially love the pink milkshake, but the plush fries and burger are also totally cute.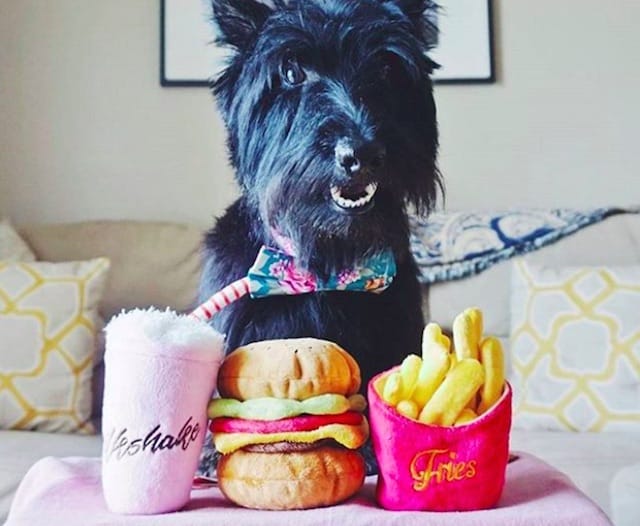 9) Custom print dog bed - Deny Designs
Who says pet stuff can't look totally awesome and modern? This company prints artists' work on to dog beds for a totally unique look.
10) Pink elevated dog bowl - Vivipet
Don't strain your poor baby's neck! This elevated feeder isn't just ergonomically great, it's also pink and totally adorable. It might even make the food taste better.
11) Dog enamel pin - Kiwihen
Show the world you're a total dog lover with awesome flair from Kiwihen. This super kawaii artists has a special love for corgis and creates cartoon pins that celebrate the stumpy dog.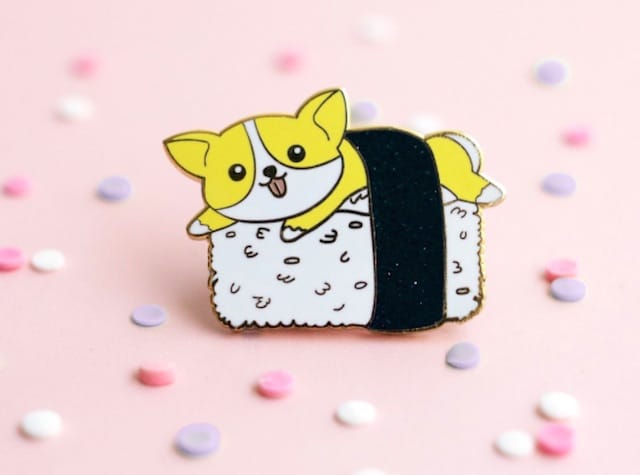 12) Human-grade dog bed - Casper
Casper has totally reinvented the human mattress game so it only makes sense they'd take on dogs next. Give your dog the sweetest dreams this year with this super fancy dog bed.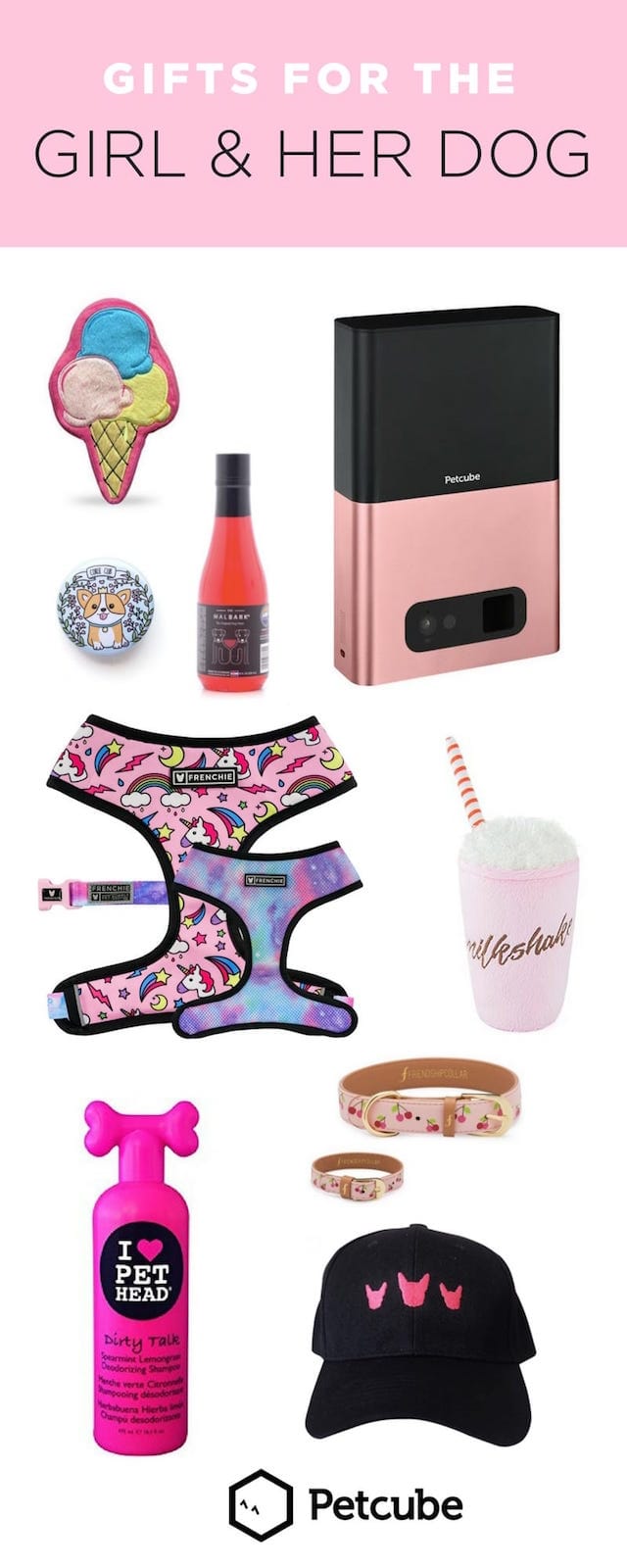 Was this article helpful?
Help us make our articles even better