PETCUBE CARE BUNDLE
Cam or Bites 2 Lite
Smart HD pet camera
Petcube Care
Video history, Smart Alerts & more
GET YOUR BUNDLE
From $5.99/month
Which camera suits you best?
Petcube Cam
Watch your pet live with a sharp 1080p HD video, night vision. Get full room coverage with wide‑angle view.
Get Cam + Care bundle
$5.99/month
Petcube Bites 2 Lite
Everything from Cam plus 160‑degree ultra‑wide view and remote treat dispensing with adjustable inserts for different treat sizes.
Get Lite + Care bundle
$9.99/month
What is Petcube Care?
Smart Alerts
Only get alerts that matter. Know when your dog barks, cat meows, or when a pet or human is in the room.
Smart Video Filters
View the most important clips first. Select what videos to show in the timeline and hide the rest.
Automatic Video Recording
Triggered by sound and motion, action is recorded as 30-second clips to the interactive timeline.
Video History
Always know what happened with 24/7 video history. Replay up to 3 days of activity stored securely in the cloud.
Web interface for convenience
Browse video history, set smart filters, and download video clips directly from a browser on a desktop or laptop.
Video Downloads
Save the recorded HD videos to your smartphone to share with friends and family.
How it works?
Subscribe to Petcube Care Bundle
Receive your camera and place at that sweet spot
Set up your camera and never miss a moment
Here is what fellow pet parents say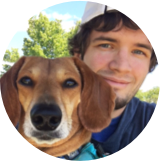 Timely Alert of Medical Emergency
Petcube Care caught my dog's hive emergency. I went out of town, and my fiancée was working when she received an alert. She noticed that one of our dogs wasn't acting right, and zooming in, she spotted severe hives all over his body.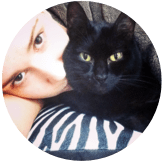 Asthma Attack Averted
While at work, I received a notification alert and saw through the Petcube pet cam that Ziggy was experiencing a major attack. I immediately drove home and was able to give Ziggy her medication.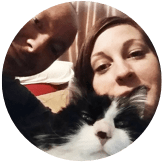 Sick Cat's Happy Return
When Douglas ran away, we set up Petcube Bites outside the house, with motion detection on. At night, the pet cam detected Douglas and notified us. We were able to run outside and bring him home.
Read the full story